Georgia Trend Daily – July 6, 2022
July 6, 2022 Savannah Morning News
Marisa Mecke reports that Twin Pines Minerals, the Alabama-based company looking to mine titanium dioxide near the Okefenokee Swamp, recently filed a lawsuit against the U.S. Army Corps of Engineers. In the lawsuit filed last week, the company claims the federal agency fell to public pressure when it decided this month to reclaim jurisdiction of the south Georgia wetlands, creating a roadblock to Twin Pines' mining plans.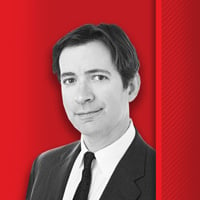 July 6, 2022 Georgia Trend – Exclusive!
Ben Young writes, the recent LINK Trip to Austin was huge, in more than one way. Organized by the Atlanta Regional Commission (ARC), the trip included some 120 Metro Atlanta leaders traveling to learn urban solutions from other cities.

July 6, 2022 Atlanta Journal-Constitution
Michael E. Kanell reports that the state Department of Labor has asked to cancel a proposed settlement of a class action lawsuit against the agency over a disagreement about a press release. Lawyers for DOL late Friday asked a judge to pull out of the preliminary agreement, aimed at pushing the department to speed up its handling of jobless claims and make it easier for claimants to reach staffers with questions, about 24 hours after it had been publicly filed.

July 6, 2022 GlobalAtlanta.com
Trevor Williams reports that Atlanta-based Reibus International, an online marketplace for steel and industrial metals, made significant moves in expanding its European presence during the month of June, opening a headquarters for the region in Düsseldorf, Germany, and acquiring a Swedish firm.

July 6, 2022 Gwinnett Daily Post
Curt Yeomans reports that the effort to replace the old Rogers Bridge with a new pedestrian bridge has earned some recognition from the American Society of Civil Engineers. The project, which is a partnership between the cities of Duluth and Johns Creek as well as Gwinnett and Fulton counties, recently received the 2022 ASCE Georgia Section Civil Engineering Project of Merit Award in recognition of the process used last October to demolish the original 100-year-old truss bridge.

July 6, 2022 WABE
Emily Jones reports, along with absorbing floodwater from storms, providing habitat for all sorts of birds and critters and myriad other benefits, marshes are great at storing carbon dioxide, keeping it out of the atmosphere. The trouble is that collecting core samples in order to measure the actual level of carbon below the surface is a slow, messy, treacherous process that takes a lot of time and money.

July 6, 2022 Brunswick News
Gordon Jackson reports that a federal judge has refused to dismiss legal claims against two companies accused of violating the Clean Water Act for failing to comply with the terms of a permit to develop on St. Simons Island. In her ruling on July 1, U.S. District Court Judge Lisa Godbey Wood said the defendants — TowneClub Construction LLC and Mortgage of America Lenders — must answer to the legal complaint.

July 6, 2022 Georgia Recorder
Stanley Dunlap reports that the Georgia Supreme Court is set to hear a case next month that First Amendment experts say could create ‌signifcant barriers to voters who want to use a public initiative to rein in their local elected officials. It's the latest episode in the long-running Camden County efforts to build a spaceport on the Georgia coast.

July 6, 2022 The Center Square
T.A. DeFeo reports that a Georgia commission will explore ways to promote civic engagement and improve the state's K-12 curriculum on public service. Senate Bill 220, known as the Georgia Civics Renewal Act, established the 17-member Georgia Commission on Civics Education.

July 6, 2022 Capitol Beat News
Dave Williams reports that the Fulton County special grand jury investigating the aftermath of the 2020 presidential election in Georgia has subpoenaed two of then-President Donald Trump's top lawyers and U.S. Sen. Lindsey Graham, a Trump ally, according to court filings.

July 6, 2022 Atlanta Journal-Constitution
Patricia Murphy, Greg Bluestein and Tia Mitchell report that three of Stacey Abrams' key policy proposals amount to efforts to one-up Gov. Brian Kemp: A plan to raise teacher pay by at least $11,000, to hike salaries of some law enforcement officers by more than $10,000 and to extend a gas tax break through the end of the year. Those are some of Kemp's key policy accomplishments for the year already, but with significantly more funding proposed for all three.