Political Notes: The Ups, Downs, and In-betweens
Winners of Georgia's 2022 primary races, repairs mandated for a DeKalb County school, former state insurance commissioner indicted, new healthcare laws and more.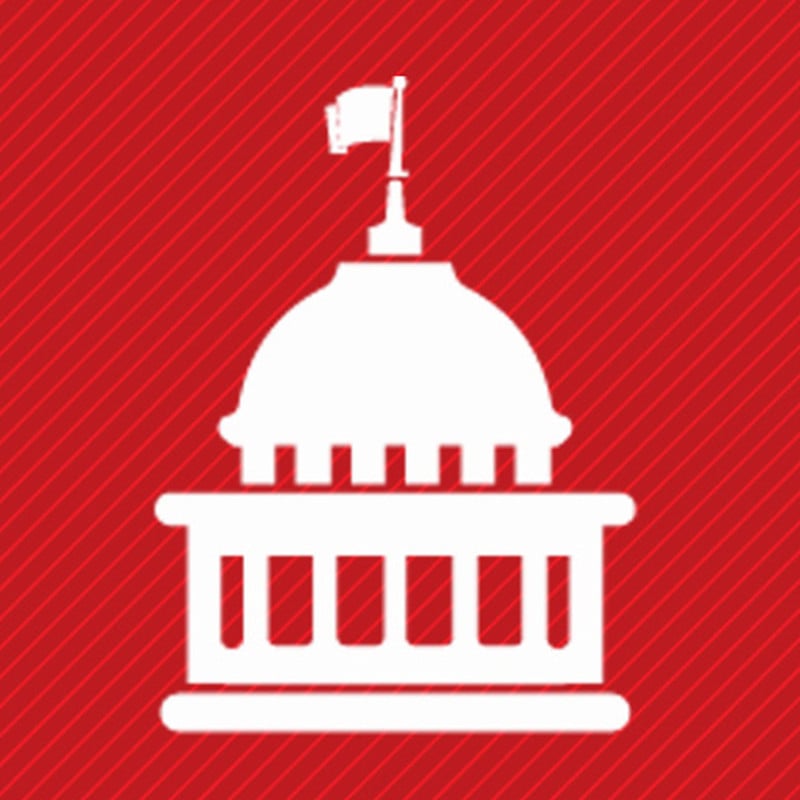 On to November: Having trounced his Republican primary opponent, former U.S. Sen. David Perdue, Gov. Brian Kemp now faces Democrat Stacey Abrams in the November general election in a rematch of the 2018 gubernatorial contest. Abrams had no opposition in the primary. Perdue's endorsement by former President Donald Trump was not enough to win him sufficient votes to force a runoff.
Secretary of State Brad Raffensperger, who earned Trump's wrath by refusing to overturn results of the 2020 election, beat back a primary challenge from 10th District U.S Rep. Jody Hice; and Attorney General Chris Carr handily defeated John Gordon, who was backed by Trump.
In the race for U.S. senator, Trump's preferred candidate, Republican former University of Georgia football star Herschel Walker, easily won the right to challenge incumbent Democrat Raphael Warnock in November.
---
State Steps In: After being told by State School Superintendent Richard Woods to fix the water, plumbing and electrical issues affecting Druid Hills High School or risk losing state funds for district construction costs, the DeKalb County Board of Education voted unanimously for a $50 million renovation of the aging school.
---
In Memoriam: Former State Rep. Willou Smith, a Glynn County Republican who served from 1987 to 1996, died in May at age 82. From 1996 to 2001 she served on the State Board of Education.
---
Oxendine Indictment: Former State Insurance Commissioner John Oxendine, a Republican who held that position for 16 years, has been indicted by a federal grand jury on felony charges of money laundering and healthcare fraud. The indictment says Oxendine conspired with a Fulton County physician to submit fraudulent insurance claims. The money was then allegedly laundered through Oxendine's business.
Through his lawyers, Oxendine denied any law-breaking. He had previously settled the last of a clutch of ethics commission complaints from 2009 when he was campaigning, unsuccessfully, in the Republican gubernatorial primary. Another former Georgia insurance commissioner, Republican Jim Beck, was convicted last year of swindling money from a former employer.
---
University System Changes: Presidents of all 26 University System of Georgia (USG) colleges and universities will receive a $5,000 raise, effective this month.
In other USG news, Ashwani Monga is the new chief academic officer and executive vice-chancellor for academic affairs for the system; he was formerly provost at Rutgers University – Newark in New Jersey. Mike Hobbs assumes the president's role this month at Georgia Highlands College. He comes from Jefferson State Community College in Birmingham, where he was vice-president for student affairs and athletic director. He replaces Dana Nichols, who served as interim president.
---
More Woes for Atlanta VA: A team from the Veterans Administration Office of Inspector General (OIG) found nearly 18,000 unopened pieces of mail, some of it 10 months old, stacked as high as 10 feet, that had been languishing in the basement of the Atlanta VA Hospital. The mail included medical records, claims and checks totaling nearly $207,000.
The OIG noted the potential harm to veterans' healthcare, saying that because of the mail backlog, non-VA providers "may have been negatively affected by delays or nonpayment that can create disincentives to providing care to veterans in the community."
The report recommended that the Atlanta VA develop and implement a plan for processing mail and work to assess and address any remaining negative effects; the OIG will monitor the process.
---
New Healthcare Laws: In signing seven healthcare-related bills passed by this year's legislature, Gov. Brian Kemp cited in a press release his promise "to focus on bringing innovative solutions to our healthcare challenges."
HB 773 requires insurers who cover diagnostic exams for breast cancer to treat cost-sharing requirements as they do for mammograms. HB 937 requires notification to eligible recipients of insurance coverage for annual mammograms for women over 40.
HB 1304 lets discharged hospital patients appoint a lay caregiver; HB 1069 establishes a new licensure category for adult mental health programs and facilities; and SB 341 lets patients get prior authorization for prescribed conditions requiring ongoing medication therapy for up to a year. SB 340 sets up a new accreditation for residency programs and removes the 50-resident cap on teaching hospitals; and HB 1041 raises the cap on tax credits for contributions to rural hospitals.