Georgia Trend Daily – June 3, 2022
June 3, 2022 Capitol Beat News
Dave Williams reports that NBCUniversal Media (NBCU) has entered into a long-term agreement with Atlanta-based Gray Television to lease and operate new studio facilities at Gray's Assembly Atlanta development in Doraville. Construction will begin this summer at the former site of a General Motors plant, creating up to 1,200 construction jobs.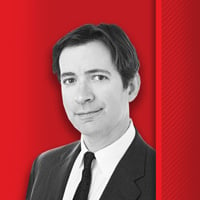 June 3, 2022 Georgia Trend – Exclusive!
Ben Young writes, having been ranked the best state in the country in which to do business by multiple national media outlets for nearly a decade, Georgia appears to have the market cornered in the corporate recruitment department. One unlikely reason: rural opportunities.

June 3, 2022 Georgia Recorder
Jill Nolin reports that a devastating virus spread by wildlife has ravaged a large south Georgia backyard farm, but state agriculture officials say they are hopeful the outbreak has been contained to that one farm. A Toombs County farmer alerted the state Department of Agriculture over the Memorial Day weekend when he noticed birds in his varied flock becoming ill and dying.

June 3, 2022 Gwinnett Daily Post
Curt Yeomans reports that Gwinnett County has long prided itself on being a great place where success lives, but it's got a new accolade to tout: The "best tasting water" in Georgia. The Georgia Association of Water Professionals recently announced Gwinnett's drinking water had won the right to be called the state's "Best Tasting Water" through a blind taste test and vote that the organization conducted.

June 3, 2022 Marietta Daily Journal
Chart Riggall reports, in a wrongful death lawsuit filed against General Motors, the Supreme Court of Georgia ruled the company's CEO isn't exempt from being deposed in the case by virtue of her position. The suit stems from a November 2014 fatal crash in Paulding County which killed Glenda Marie Buchanan.

June 3, 2022 Brunswick News
Lauren McDonald reports that the board of the Jekyll Island Authority is set to approve the largest proposed budget in the authority's history, and it includes more rate increases. The board's finance committee approved the proposed $35.4 million fiscal year '23 operating budget, which will begin July 1, Thursday.

June 3, 2022 The Center Square
T.A. DeFeo reports that several state Senate committees will explore topics ranging from the electrification of transportation to how the state can support growth at historically Black colleges and universities. The Joint Study Committee on the Electrification of Transportation, established by Senate Resolution 463 and running until the end of the year, will, in part, explore how to build electric vehicle charging infrastructure across the state.

June 3, 2022 GPB
Stephen Fowler reports that Secretary of State Brad Raffensperger testified in front of a special grand jury in Fulton County on Thursday. It's part of a wide-ranging investigation into attempts to meddle with the 2020 election results.

June 3, 2022 Capitol Beat News
Dave Williams reports that the Georgia Board of Community Health voted Thursday to seek federal approval of a plan to extend Medicaid coverage to new mothers for up to one year after their babies are born. The American Rescue Plan Act President Joe Biden signed into law in March of last year gave states the option to extend Medicaid to new mothers for up to a year.

June 3, 2022 Atlanta Journal-Constitution
Tyler Estep reports that newly released results from the hand count of a DeKalb County commission race suggest a significant change in outcome. The results announced Wednesday evening — more than a week after election day and two days after the manual count was completed — showed Michelle Long Spears leading the way in the race for the District 2 commission seat, with Lauren Alexander finishing second.