From the Publisher: Rural Georgia Opportunities
Manufacturers are key to rural Georgia's survival.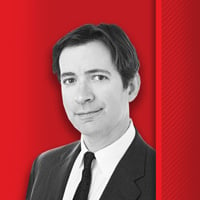 Having been ranked the best state in the country in which to do business by multiple national media outlets for nearly a decade, Georgia appears to have the market cornered in the corporate recruitment department. One unlikely reason: rural opportunities.
I come from rural Georgia, and I love it as much as anyone, but I also know how it is. The quiet beauty and often-pristine environment of small-town life are very important to me – but not as important as putting food on the table.
Manufacturers are key to rural Georgia's survival; otherwise Georgia will continue to see urban and suburban growth while rural and exurban areas shrink. The announcement of Rivian, an electric vehicle (EV) manufacturer planning to spend $5 billion in Georgia to create one of the biggest EV manufacturing plants in the country, has gotten a lot of attention and plenty of NIMBY detractors.
Rural Georgia's economic problems have been well covered in this magazine, and Rivian is locating in a part of the state that could use an economic boost. Now 7,500 good-paying jobs will be created as EVs start to roll off the line in 2024. Just like that, East Central Georgia is back in the game. What rural Georgia lacks in some measures, it more than makes up for in one key area – space. That's why manufacturing plants like Rivian and Kia are ideal for rural areas. And there are other similarly transformative sites in play in Georgia.
An almost 2,000-acre tract in Gwinnett County is the site of Rowen, a planned hub for education, business and innovation with a focus on environment, agriculture and medicine. It's been described as Georgia's version of North Carolina's famed Research Triangle Park. Situated between Atlanta, Athens and Gainesville, it's ideally located to address all three areas of focus. Much of the campus is intended to be interactive and a community green space resource as well as a research and incubator facility, with partners including University of Georgia, Georgia Gwinnett College and Georgia Tech.
Such research is especially imperative for continued growth in agriculture and the companies that support it. Even the name is a nod to agriculture; Rowen means second harvest.
I listened to Eric Hansotia, president of the Duluth-based agricultural machinery manufacturer AGCO, make a compelling argument recently that projects like Rowen are important to the future of agriculture. Precision agriculture, environmental stewardship and logistics solutions will all be necessary to accommodate the growing population in areas that are removed from where food comes from. Innovation is key to finding solutions and incubating companies that are up to the challenge. This is a long game, but one in which Georgia, where agriculture is the largest industry, needs to play.
While the tract of land is of similar size, Rowen leaders anticipate it will deliver ten times as many jobs as Rivian when the project is built out – which would take decades.
Another tract not far from the coast recently became the largest state government purchase in Georgia history – and it didn't take long to pay off. Consisting of 2,284 acres in Bryan County, it is one of Georgia's largest undeveloped sites and the future home of Hyundai's new EV facility. The state used proceeds from the sale of 1,900 acres in Pooler to Amazon to help pay for it.
The property partners state resources with the Savannah Harbor Interstate 16 Corridor Joint Development Authority, a multicounty entity that had been marketing the site for the last several years. The idea was to create tens of thousands of quality jobs and draw in a major manufacturer attracted by rail, port and double interstate connections, not to mention a workforce population estimated at nearly half a million in a 60-mile radius.
Hyundai checks all those boxes, and having another EV manufacturer here helps to further position Georgia as a leader in this market and also opens up the possibility of more suppliers setting up shop nearby. The Bryan County megasite was perfect for such an approach that will extend Georgia's EV vision of the future to the coast. Getting Hyundai is simply huge for the entire state.
While small towns are learning to diversify, manufacturing jobs remain twice as important to rural America as they are to urban America, which has a more varied employment base. These big projects may be controversial but let them come. There are not a lot of other options on the table for rural Georgia.