Political Notes: Ups, Downs and In-betweens
The Mental Health Parity Act becomes law, farewell to Calvin Smyre, new medical cannabis commission chair and more.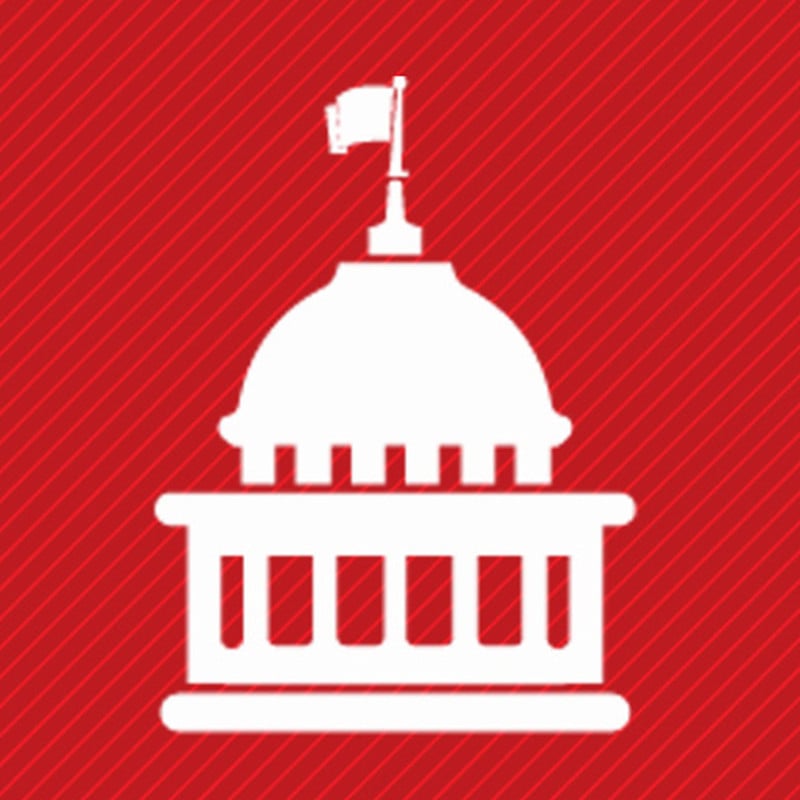 Smyre Farewell: Columbus Democrat Calvin Smyre, dean of the House of Representatives, who served from 1975 through this year's session – longer than any other lawmaker – was honored on his last day with standing ovations, tributes and the unveiling of a portrait that will hang in the Capitol.
In his farewell address, Smyre noted that he had witnessed a lot. "I've seen great strides in diversity, which makes this House look like and represent Georgia. We have come a long way and ought to be proud of where we are as a state."
Smyre has been nominated by President Joe Biden to serve as ambassador to the Bahamas.
---
Bipartisan Support: Gov. Brian Kemp signed into law the Mental Health Parity Act (HB 1013), which passed both the state Senate and House unanimously. The new law makes it easier for Georgians to seek mental health services by requiring "parity" in health coverage – meaning behavioral healthcare is covered at the same rate as other kinds of healthcare. The measure also forgives student loans for many mental health providers who work in underserved areas of the state.
The law's passage is the culmination of an effort that began in 2019 with the creation of the Behavioral Health Reform and Innovation Commission, which brought lawmakers, healthcare professionals, members of the judiciary and law enforcement together with others to make recommendations. The law was championed by Gov. Kemp, House Speaker David Ralston and Lt. Gov. Geoff Duncan. Democratic State Rep. Mary Margaret Oliver, Decatur, and Republican State Rep. Todd Jones, South Forsyth, carried the bill in the House; Republican Brian Strickland, McDonough, carried it in the Senate.
At the signing, Kemp noted, "Perhaps the greatest testament to the need for HB1013, its importance, and its transformational power is the fact that in a time of great political division, this legislation passed with full bipartisan support."
---
New Medical Cannabis Chair: Sid Johnson, public service faculty member at the University of Georgia's Carl Vinson Institute of Government and a former commissioner of the state Department of Administrative Services, is the new chair of the Georgia Access to Medical Cannabis Commission, appointed by Gov. Kemp. He succeeds Dr. Christopher Edwards.
The commission oversees the regulated licensing of limited cultivation, production, manufacturing and sale of low-THC oil and its dispensing to patients on the state's Low-THC Oil Registry. Georgia law authorizes the legal possession of up to 20 ounces of low-THC oil by registered patients with a valid registry card. It is still illegal for unauthorized individuals or businesses to sell any form of marijuana.
---
No Tuition Hikes – Almost: The Board of Regents will not increase tuition for the 2022-23 academic year at 25 of the 26 schools in the University System of Georgia (USG). This marks the fifth time in seven years that the board has kept tuition flat across most institutions.
The exception for 2022-23 is Middle Georgia State University, with a main campus in Macon, which begins the first in a three-year plan to bring its undergraduate tuition costs in line with other schools in its academic sector. Increases include $17 per credit hour for in-state undergrads and $64 per credit hour for out-of-state undergrads.
The board also voted to eliminate a Special Institutional Fee charged to students system wide since 2009, ranging from $170 to $544 per semester. A $230 million increase in the system's budget, beginning in the 2023 fiscal year, will enable the fee's elimination.
---
 VA Restructuring Proposal: The U.S. Department of Veterans Affairs is considering a multiyear, multibillion-dollar set of recommendations that would replace the current VA Medical Center in Atlanta with a new facility; build new medical centers in Gwinnett County and the Macon area; modernize and realign the center in Augusta to include a new acute care tower; and realign services throughout the VA's District 7, which includes most of Georgia.
The recommendations, projected to cost more than $56 billion, are part of a report from the VA's Asset and Review Infrastructure Commission and would require Congressional authorization. Maintaining the status quo, according to the report, would cost some $53 billion.
Reporting by Atlanta's WSB-TV indicates mixed reaction to the specifics of the sweeping recommendations, but general agreement that improvements need to be made.
---
Clayton State Interim President: Kerry L. Heyward is the interim president of Clayton State University. She was named by USG Chancellor Sonny Perdue to replace T. Ramon Stuart, who resigned for health reasons after serving for less than a year. Heyward was formerly university attorney at Georgia State University.