Catching Up With … Danah Craft
The Executive Director of Feeding Georgia discusses hunger in the state and ways to address it.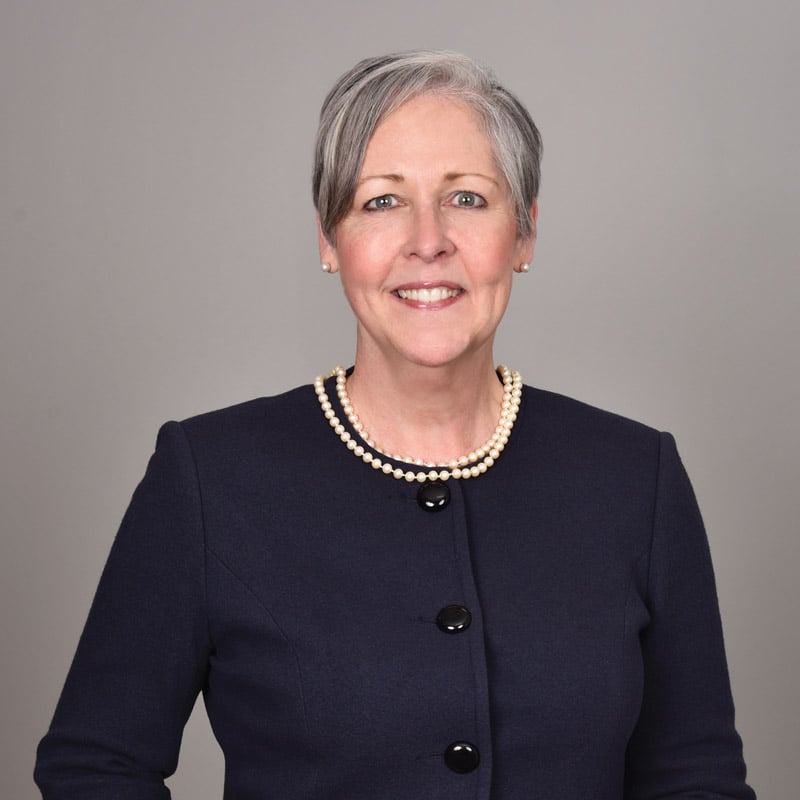 Feeding Georgia, formerly the Georgia Food Bank Association, is a consortium of seven regional food banks working to end hunger across the state. These are edited highlights of an interview with Craft.
---
Q: Tell us about hunger in Georgia. Who's going hungry?
A: In Georgia, about one in eight, or 12.5%, of adults are food insecure, which means that they have periods of time where they don't know where their next meal will come from. That includes one in six, or 15%, of Georgia children. Sixty percent of children in Georgia's public schools are eligible for free and reduced-price lunch.
---
Q: What are the consequences of a consistent lack of access to enough food?
A: The biggest consequence for adults is related to health. The connection between hunger, food insecurity and health issues is tightly intertwined. We know from our last hunger study that more than two-thirds of the 58% of the households we surveyed had someone with high blood pressure, and 33% of the households had someone with diabetes. The coping mechanisms that people use to make food last longer – like purchasing inexpensive or unhealthy foods, watering down juices and other drinks, choosing between food and prescriptions and medical care – those coping mechanisms exacerbate any underlying medical conditions where food plays a major part.
---
Q: How does Feeding Georgia help?  
A: Our network, over time, has become interested in not only distributing more food but really paying attention to the quality of the food that we are making available and adding more fresh produce. All of the food banks in the then-Georgia Food Bank Association shared a large capital grant from a private foundation in 2015 to expand their freezer and cooler capacity to handle more fresh produce.
---
Q: What is the difference between a food bank and a food pantry?  
A: When people hear the word "food bank," they're thinking about what we call a pantry – an aisle where people come and get their groceries. The regional food banks are very sophisticated logistics hubs that distribute a tremendous amount of food. [Our] members last year distributed more than 180 million pounds of food or 150 million meals, and of that, 40 million pounds were produce. They're distributing to about 156,000 individuals a week in Georgia through more than 2,000 community partners.
---
Q: How much has demand grown during COVID?
A: During the pandemic or in 2020 and 2021, we really ramped up. [The food banks] had an initial 60% surge in demand that then settled down to a persistent 40% surge. They continue to respond to a demand that's 30% above pre-pandemic levels. For a lot of families that started the pandemic in a food insecure household, things have not necessarily gotten better.
---
Q: How did the state work with you?  
A: The governor immediately agreed to our requests and deployed 150 members of the National Guard to replace volunteers at 915 locations. There were different units that cycled through, but they stayed on site for 14 months. Usually the volunteer network [packs] the food bags, but the volunteers weren't coming. The National Guard made a tremendous difference in our ability to provide the supplemental food. We also got $11.9 million in supplemental food-purchase money from the state that was specifically targeted to agencies that were serving households with children. And during the June [2020] session of the General Assembly, they made permanent some sales and use tax [exemptions] that the food banks depend on to purchase food and accept donated food without having to pay tax on it.
---
Q: What can our readers do?
A: They can volunteer. We would love to have corporate groups and family groups and folks come back and volunteer at the regional food banks. They can donate food or funds to the regional food bank that serves their area. And be part of our movement – to be a state where nobody goes hungry, that people have access to the resources that they need.