Georgia Trend Daily – May 24, 2022
May 24, 2022 Georgia.org
Staff reports that the Georgia Department of Economic Development (GDEcD) today announced the recipients of the 2022 GLOBE Award. Managed by the Department's International Trade team, this state-led awards program highlights Georgia companies that expanded sales to new international markets in the previous year.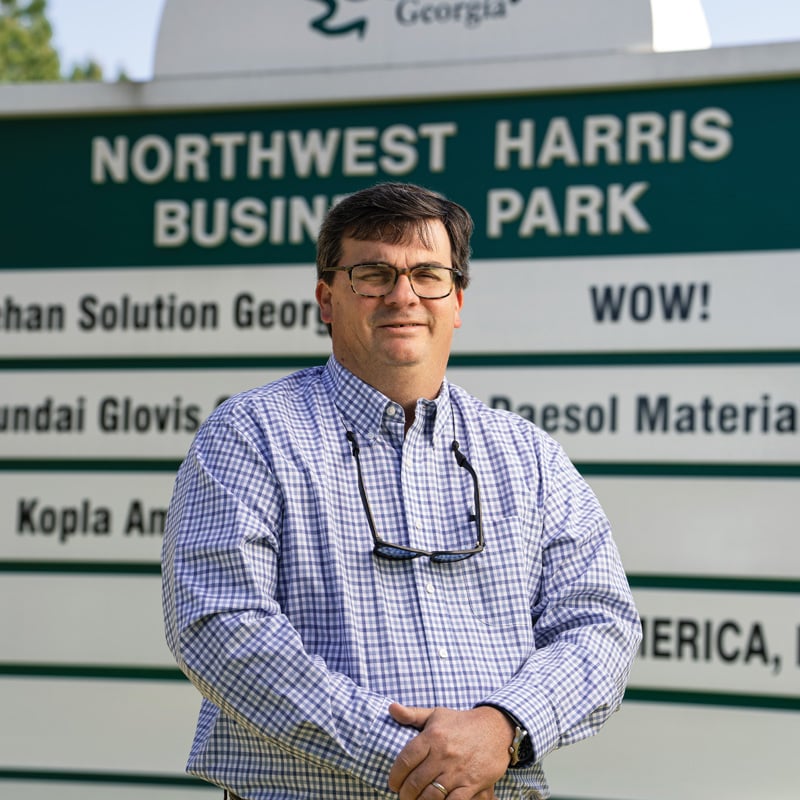 May 24, 2022 Georgia Trend – Exclusive!
K.K. Snyder reports, recent growth in residential construction and the continued arrival of industries supplying the KIA plant just over the county line have aligned to signal a brighter future than was on the horizon a decade ago. In fact, even with a total population under 35,000, Harris ranks as Georgia's seventh-wealthiest county and continues to find success as a bedroom community for nearby Columbus.

May 24, 2022 Atlanta Journal-Constitution
Tyler Estep reports that come August, Stone Mountain Park's most popular attractions will be under new management. The board of the Stone Mountain Memorial Association — the state authority tasked with overseeing the park — voted unanimously Monday to approve a 10-year contract with Thrive Attractions, which will take over facilities and programs like the Skyride, the laser show, festival operations and hotel and convention space.

May 24, 2022 Saporta Report
Hannah E. Jones reports, thanks to a $23.6 million gift from the Robert W. Woodruff Foundation, Georgia State University (GSU) and Grady Hospital have established a partnership to strengthen the pipeline of education to employment for nursing students. Currently, GSU has a higher demand of applicants to the Byrdine F. Lewis College of Nursing and Health Professions than the university can accommodate, while Grady — just down the street — is facing a critical shortage of nursing staff.

May 24, 2022 GlobalAtlanta.com
Trevor Williams reports that if Hong Kong continues to be a barometer for China's commitment to economic openness and political engagement with the world, the current reading shows a "mixed picture," according to at least one expert speaker in Atlanta May 13. In a seminar whose title acknowledged a level of uncertainty around the city's current role — "Hong Kong Still Matters" — stakeholders with deep experience living and working in the Asian financial center debated how much its recent political turbulence may affect its growth prospects and hub status over the long term.

May 24, 2022 The Current
Mary Landers reports, three conservation groups and a homeowner's association are challenging the Federal Aviation Administration's decision to issue an operating license for Spaceport Camden, the proposed commercial spaceport located a few miles from Cumberland Island National Seashore. The 84-page complaint filed late last week in federal district court for the District of Columbia details the FAA's alleged failures to protect safety and to make information public when it reviewed the application and granted the license in December.

May 24, 2022 New York Times
Richard Faussett reports, with his boots, his football fixation and distinctively folksy Southern voice, Mr. Kemp presents himself as the most Georgian of Georgians. And it is his gift for both reflecting and rewarding his conservative Georgia constituency that has given him a surprisingly cushy lead in the polls in advance of Tuesday's Republican primary, even as Mr. Trump, who remains tremendously popular in Georgia, continues to disparage him as a "Republican in name only" and demands that voters punish Mr. Kemp for declining to help him overturn the state's presidential election results of November 2020.

May 24, 2022 Georgia Recorder
Ross Williams reports, while a bluegrass band serenaded voters chowing down on ribs and pulled pork sandwiches Thursday evening, Gary Black walked from table to table making a last-minute pitch for support to make him Georgia's next U.S. senator. "These are very serious things," he said at a campaign stop at the Vinings Bank in Smyrna.

May 24, 2022 Capitol Beat News
Dave Williams reports, the one-sided feud between former President Donald Trump and former Vice President Mike Pence came to Georgia Monday, with Pence stumping for Gov. Brian Kemp and Trump rallying his loyalists to back former U.S. Sen. David Perdue. In the final day of campaigning in what has been a bruising Republican primary race, Pence urged GOP voters to stick with the incumbent governor.

May 24, 2022 Atlanta Journal-Constitution
Greg Bluestein reports, even as polls show Kemp is poised to rout former U.S. Sen. David Perdue in Tuesday's primary, the governor must still face the wrath of the former president throughout what's expected to be a bruising November matchup against Democrat Stacey Abrams. And he has little margin for error against her well-financed campaign and energized Democrats determined to prove their 2020 success in Georgia was not a Trump-fueled fluke.