Georgia Trend Daily – May 18, 2022
May 18, 2022 Georgia Recorder
Jill Nolin reports that low- income moms will be eligible for a year of Medicaid coverage under a bill Gov. Brian Kemp just quietly signed into law. But the governor caught advocates by surprise when he rejected language and funding in next year's budget that would have started the process of expanding Medicaid eligibility to cover low-income Georgians living with HIV.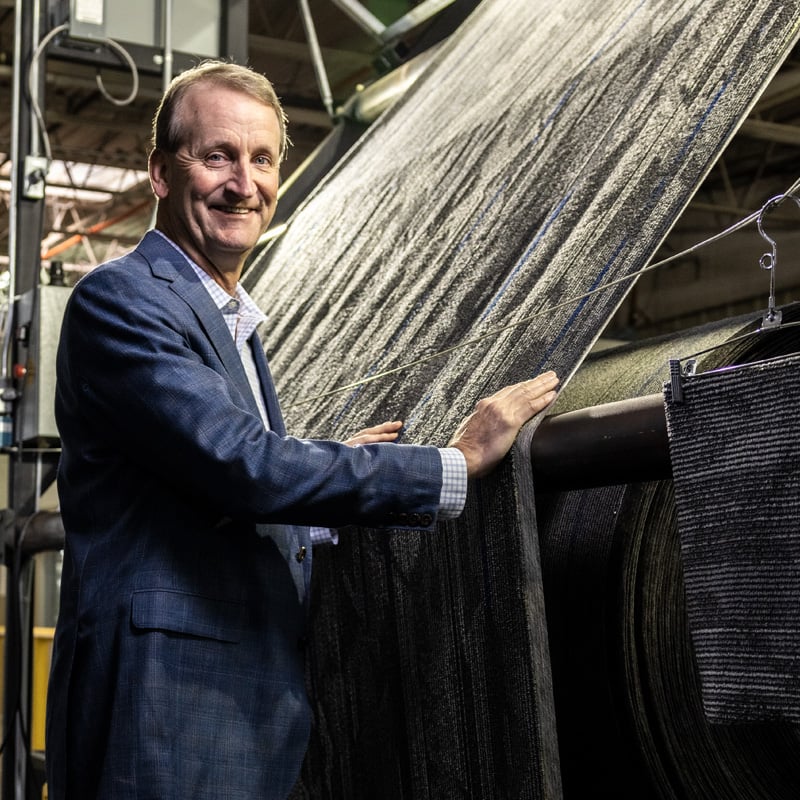 May 18, 2022 Georgia Trend – Exclusive!
Kenna Simmons reports, what does sustainability mean, exactly? Your first thought may be about the planet and the environment: using fewer resources (like water and non-renewable energy), creating less waste, making sure soil, water and air are clean, and reducing carbon emissions. Those are the kinds of issues the flooring industry has been working on for decades.


May 18, 2022 Atlanta Journal-Constitution
Michael E. Kanell reports that Home Depot powered through inflation during the first quarter thanks to surging demand from consumers who want to buff up their homes as its sales in the first three months of the fiscal year grew to nearly $39 billion. Revenues were 3.8% higher than the same period a year earlier, as the Vinings-based company recorded net earnings of $4.2 billion.


May 18, 2022 Georgia Ports Authority
Staff reports that the port of Savannah handled 495,782 twenty-foot equivalent container units last month, a record for the month of April and the Georgia Ports Authority's third busiest month ever. GPA's Garden City Terminal now handles nearly one out of every nine loaded containers crossing the nation's docks.


May 18, 2022 Savannah Morning News
Adam Van Brimmer reports that Savannah is the manufacturing home to industry-leading original equipment makers Gulfstream, JCB and Mitsubishi Power. Come Friday, automaker Kia joins the ranks. Georgia Gov. Brian Kemp will announce plans by Kia's parent company, Hyundai Motors, to build an assembly plant at the Bryan County megasite, according to people familiar with the matter but not authorized to comment publicly.


May 18, 2022 Marietta Daily Journal
Staff reports that GreyStone Power, which serves portions of south Cobb County, participated in a dedication event to "flip the switch" on the new 68-megawatt Houston Solar project in Houston County that provides clean energy for GreyStone Power members. Green Power EMC, the renewable energy provider owned by 38 Georgia Electric Membership Corporations including GreyStone Power, is purchasing all the energy and environmental attributes generated by the site on behalf of its member cooperatives.


May 18, 2022 Capitol Beat News
Rebecca Grapevine reports that two health-care players embroiled in a legal controversy that could affect hundreds of thousands of Georgians' health care faced off in state Supreme Court Tuesday. Lawyers for Anthem (Blue Cross Blue Shield), a large health insurance company, and Northside, an Atlanta hospital system, debated the meaning of "public health emergency" and jurisdiction over legal appeals.


May 18, 2022 Georgia Recorder
Ross Williams reports, with just over a week to go before Election Day, a group of voters in Congresswoman Marjorie Taylor Greene's Northwest Georgia district has renewed its challenge of her candidacy. The voters claim Greene should be ineligible under the 14th Amendment because they say she was involved with the Jan. 6, 2021, Capitol riot in Washington, which they contend amounted to a rebellion against the United States.


May 18, 2022 Washington Post
Mathew Brown and Amy Gardner report that the Georgia State Elections Board on Tuesday dismissed three allegations of ballot fraud brought by a conservative activist who falsely accused residents of the Atlanta area of illegally turning in other people's ballots in the 2020 election. The cases have gained attention across conservative social media following the release this month of "2000 Mules," a movie promoted by right-wing activist Dinesh D'Souza that alleges that thousands such individuals participated in a vast criminal conspiracy to collect and return tens of thousands of ballots in 2020.


May 18, 2022 Augusta Chronicle
DJ Simmons reports, since the 2020 presidential election, Georgia's secretary of state position has garnered national attention, placing a typically lesser-known race in the spotlight. Incumbent Brad Raffensperger attained national prominence in his defense of the 2020 presidential election and its results.


May 18, 2022 WSB-Radio
Richard Elliot reports that candidates are in the final stretch of campaigning before the May 24 primaries and many of them are making their last big push before the election. Gov. Brian Kemp had a rally Tuesday and had former New Jersey Gov. Chris Christie with him to campaign. Next week, he'll have former Vice President Mike Pence to stump with him.


May 18, 2022 Capitol Beat News
Dave Williams reports, more than $170 million in federal investments in affordable housing are heading to Georgia, the Peach State's two U.S. senators announced Tuesday. The U.S. Department of Housing and Urban Development funding will come through five programs: formula-based Community Development Block Grants, HOME Investment Partnerships to help rehabilitate affordable housing units, Emergency Solutions Grants aimed at the homeless, Housing Opportunities for Persons with AIDS, and Housing Trust Fund Grants for affordable housing for low-income residents.


May 18, 2022 Atlanta Journal-Constitution
Greg Bluestein reports that Republican Senate candidate Gary Black has warned that GOP frontrunner Herschel Walker's history of violent behavior is "disqualifying." He's predicted Walker would lose to Democratic Sen. Raphael Warnock if he's the party's nominee.