Georgia Trend Daily – May 6, 2022
May 6, 2022 Georgia.gov
Staff reports that Governor Brian P. Kemp and the Georgia Lottery Corp. today announced it raised $367,233,000 in profits for the third quarter of fiscal year 2022, bringing the total transferred to the State Treasury's Lottery for Education Account since inception to more than $24.9 billion.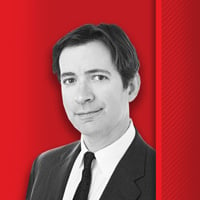 May 6, 2022 Georgia Trend – Exclusive!
Ben Young writes, this month we feature our Small Business Guide. There are so many small businesses throughout the state that it's hard to keep up with them month to month. The guide is a great way to catch up with the leaders, given that small businesses account for so much of Georgia's economy.

May 6, 2022 Atlanta Journal-Constitution
Drew Kann reports that a federal appeals court case has opened a new front in the clash over whether Georgia Power and other utilities will be allowed to leave millions of cubic feet of toxic coal ash submerged in groundwater at sites around the country. A trade group for U.S. utility companies is asking the court to examine whether the federal Environmental Protection Agency (EPA) overstepped its regulatory authority in a recent crackdown on coal ash ponds.

May 6, 2022 Columbus Ledger-Enquirer
Nick Wooten reports that Global Payments, a Fortune 500 financial technology company with dual headquarters in Atlanta and Columbus, has sold its business in Russia. The buyer: an investment group led by Vladimir, Russia's richest businessman and a close ally of Vladimir Putin.

May 6, 2022 GPB
Riley Bunch reports, the rural Georgia has seen a startling number of such emergency facilities close, leaving tens of thousands of Georgians with few to no options when a medical emergency arises. Southwest Georgia Regional marked the eighth hospital to close over the past two decades.

May 6, 2022 Albany Herald
Staff reports that Southwell held a ribbon-cutting ceremony with the Tifton-Tift County Chamber of Commerce on this week to commemorate the redeployment of the health system's mobile clinic. This six-wheeled unit, about the size of a bus, is used by Southwell to better reach medically underserved areas within the community.

May 6, 2022 WABE, Grist
Emily Jones reports that loggerhead sea turtles returned to nest on Georgia's beaches this week. Teams surveying the beaches found five nests on Tuesday, four on Cumberland Island and one on Sea Island. The turtles start nesting in early May every year.

May 6, 2022 The Center Square
T.A. DeFeo reports, Gov. Brian Kemp signed a trio of bills he says will help small businesses in the state, including a measure that allows food trucks to operate in more than one county without needing multiple permits. "As a small business owner for more than 35 years, I have always applied a pro-business approach to governing, helping to cut red tape and ensure we have an environment that allows good Georgia companies to thrive and serve their customers," Kemp said in an announcement.

May 6, 2022 Georgia Recorder
Ross Williams reports that the first week of early voting for the May 24th primary is nearly complete, and many residents of Cobb County are casting their ballots not just to decide who will represent them in state government and Congress, but to choose whether to create a new local government. Voters in three areas of unincorporated Cobb County can choose to create new cities to join the county's existing six.

May 6, 2022 Valdosta Daily Times, CNHI

Asia Ashley reports that Georgia's four Republican candidates for secretary of state all say the Georgia Bureau of Investigation's new duty to investigate elections is warranted. But incumbent Brad Raffensperger's three primary election challengers blamed his leadership for the need, stemming from what they allege is lack of election integrity and election fraud from the 2020 elections.

May 6, 2022 Capitol Beat News
Dave Williams reports that the agency in charge of Georgia's medical marijuana program voted unanimously Thursday to turn over responsibility for hearing protests of medical cannabis license awards to the Office of State Administrative Hearings (OSAH). Giving that role to the OSAH was a key provision in legislation the General Assembly considered this year aimed at speeding up a licensing process that has kept the program from getting off the ground.

May 6, 2022 Atlanta Journal-Constitution
Greg Bluestein reports that Georgia Democrats are taking preliminary steps to land a coveted spot as one of the earliest states to vote in the 2024 presidential primary. The Democratic Party of Georgia submitted a letter of intent Thursday expressing interest in nabbing an earlier spot on the voting calendar.