Political Notes: The Ups, Downs and In-betweens
Candidates for the May 24 primaries, Camden County spaceport contested, remembering former Atlanta Mayor and Buckhead Coalition President Sam Massell and more.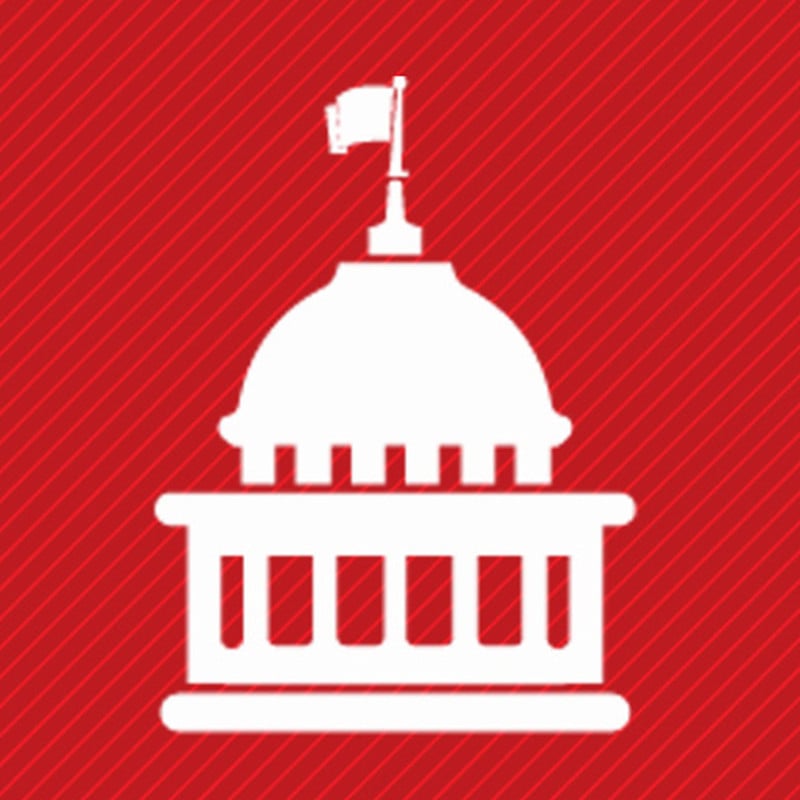 In Memoriam: Former Atlanta Mayor and Buckhead Coalition President Sam Massell, who led the city from 1970 to 1974, died in March at age 94. He was the city's first Jewish mayor and is credited with guiding the changeover from White to Black leadership. He was preceded by Ivan Allen Jr. and succeeded by Maynard Jackson.
Massell was a strong supporter of the Metropolitan Atlanta Transit Authority (MARTA), which made significant strides on his watch. He founded the Buckhead Coalition, a group of businesses dedicated to promoting and improving the community, in 1988 and led it until his retirement in 2020.
At his funeral service, Atlanta Mayor Andre Dickens called Massell a unifier: "Sam just understood innately the need to build bridges." Former Mayor and U.N. Ambassador Andrew Young said Massell's tenure as mayor was characterized by inclusivity, "and that came very easily to Sam Massell."
---
Upcoming Primary: Georgia has a bumper crop of candidates running in the May 24 primaries, which will determine who's on the ballot for the November general election. (Primary runoff date is June 21.)
Incumbent U.S. Sen. Raphael Warnock has one Democratic opponent, Tamara Johnson-Shealey. The six Republicans vying to challenge him include Agriculture Commissioner Gary Black and former University of Georgia football standout Herschel Walker.
In the governor's race, incumbent Brian Kemp has opposition from three other Republicans – former U.S. Sen. David Perdue, Kandiss Taylor and Tom Williams. Democratic challenger Stacey Abrams has no opposition in her primary.
Republican Lt. Gov. Geoff Duncan's decision not to run again has brought a host of hopefuls – 14 in all. Republicans in the primary include state Sens. Burt Jones and Butch Miller. Among the Democrats are former U.S. Rep. Kwanza Hall, state Rep. Renitta Shannon and Charlie Bailey, who switched from the attorney general's race.
Secretary of State Brad Raffensperger is being challenged by three fellow Republicans, including U.S. Rep. Jody Hice, and five Democrats, including state Rep. Bee Nguyen and former Fulton County Commission Chair John Eaves. Attorney General Chris Carr has one Republican opponent, John Gordon, and two Democratic challengers, state Sen. Jen Jordan and Christian Wise Smith.
For a complete list of qualified candidates, check the secretary of state's website: sos.ga.gov.
---
New Chief Justice: State Supreme Court Presiding Justice Michael Boggs was elected unanimously by fellow court members to be the next chief justice when David Nahmias retires from that position in July. Boggs was appointed to the court by former Gov. Nathan Deal in 2016. He is a former appellate court judge and state representative. Nels S.D. Petersen will become presiding judge of the high court when Boggs takes on the chief justice role.
---
Audit Criticizes DOL: A state audit says the Georgia Department of Labor (DOL) performed poorly in its handling of unemployment benefits during the pandemic. State Auditor Greg Griffith noted that many claimants experienced months-long delays in getting their payments and that others could not get in touch with DOL staff members to seek help.
The audit was requested by both House and Senate Appropriations Committees. The Atlanta Journal-Constitution reported that the labor department called the report flawed and blamed delays on the unprecedented surge of pandemic-related unemployment claims.
Griffith noted that the DOL needs better data to manage claims increases and criticized poor technology, planning and communication with those making claims.
---
Spaceport Contested: Voters in Camden County voted overwhelmingly – by a nearly 3-to-1 margin – to stop county officials from purchasing land for a planned spaceport that would serve as launching pad for small commercial rockets. The land, some 4,000 acres, is owned by Union Carbide and was previously a munitions and pesticide manufacturing site.
County officials sought unsuccessfully to invalidate results of the referendum, which was held as the result of a petition circulated by residents.
Spaceport proponents tout economic development opportunities but opponents are concerned about contamination issues at the site and about proposed flight patterns.
---
Appellate Judge on Trial: The Georgia Supreme Court dismissed a petition by Court of Appeals Judge Christian Coomer, who was seeking to avoid a hearing for alleged ethical violations.
The decision means Coomer will appear before a three-member panel of the state Judicial Qualifications Commissions (JQC), which has the authority to recommend punishment to the Supreme Court, the final decision maker. A former client of Coomer's has alleged fraud and legal malpractice.