Economy: Brunswick's Strengths
In the post-pandemic economy, one of Brunswick's recent weaknesses – tourism – is a strength.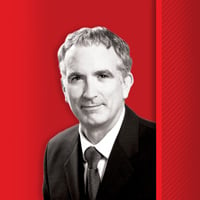 From its 2020 peak-to-trough, the Brunswick metropolitan statistical area (MSA) – Brantley, Glynn and McIntosh counties – lost 19.2% of its jobs to the COVID-19 recession. The heaviest losses were in leisure and hospitality and state government. Because the Brunswick MSA is one of the most tourism-dependent in the nation, it took a much harder hit. By the end of 2021, it had reversed 93% of the job losses, which roughly matched the 97% reversal posted by Georgia and exceeds the 85% rebound posted by the U.S.
Brunswick's employment will rise by about 3% in 2022, largely due to the recovery of the leisure and hospitality industry.
The Port of Brunswick, which specializes in roll-on/roll-off cargo (vehicles and machinery) is doing very well and will be expanded greatly over the next few years. The port would do even better if not for severe supply constraints that are limiting automobile production and sales.
In the post-pandemic economy, Brunswick's recent weakness – tourism – is a strength. Meanwhile, the Port of Brunswick, homebuilding and the in-migration of full-time and part-time residents will contribute mightily to the area's economic growth.
Due partially to its tourism focus, Brunswick's economy tilts towards retail, a cyclical industry undergoing massive restructuring. Fortunately, households saved a lot during the pandemic and will be spending their savings in 2022, which boosts short-term prospects for retail and other consumer-driven industries. Because of the Port of Brunswick, the MSA's economy is dependent on international trade and is therefore quite sensitive to global economic conditions and shifts in international trade policies and tariffs.
There is a significant cluster of aerospace companies in the Brunswick area: Gulfstream Aerospace Corp., Jered LLC, Starnbaugh Aviation, Scoject, QCP Enterprises, R.G. Grabber, Palmetto Aviation Repair and Skycraft Aviation Specialties. Recent changes in the tax deductibility of corporate jet purchases should benefit the industry, but the pandemic, supply problems and the trade war have hurt.
The Brunswick MSA's top employers are the Southeast Georgia Health System, Sea Island Co., Federal Law Enforcement Training Center, Brunswick Cellulose, Walmart, Radial, Rich Products, Gulfstream, King & Prince Seafood and International Auto Processing. High-tech employment accounts for only 1.8% of the area's jobs, compared to 4.5% for the state and 5.3% for the nation.
The area's high-wage industries include the federal government, physician offices and water transportation support activities. The leading mid-wage industry is local government. Low-wage industries include restaurants, traveler accommodations, grocery stores and state government.
Glynn County accounts for 90% of the area's jobs and 72% of its population.
Recent renovations and expansions at Sea Island, Jekyll Island and Gulfstream will contribute to the area's economic performance, and prior to the pandemic, Sea Palms resort on St. Simons Island announced renovation plans. Because Brunswick is a small MSA, the actions by one major company can determine the area's economic performance.
As of the final quarter of 2021, home prices in the Brunswick MSA were 30% above their pre-pandemic level and were up 20% on a year-over-year basis. Positive expectations for home price appreciation and the overall housing situation reflect population growth, including an influx of retirees and part-time residents. Net migration of people to the Brunswick MSA will be substantial from Atlanta, Savannah, Jacksonville, Hinesville, Valdosta and Miami. Net foreign migration has become a trivial source of new residents, a reversal of the trend that existed before 2017. The paucity of foreign net migration removes one factor that contributed to the area's economic growth.
In terms of new construction, the MSA's homebuilding recovery began in 2012, but stalled from 2013 to 2014. Homebuilding regained traction in 2015-18, but briefly relapsed, then increased strongly in 2021. Due to job growth, population growth and low mortgage rates, homebuilding activity will increase in 2022, albeit from a depressed base. Housing-related employment accounts for 9.2% of the area's total employment compared to 10.1% of U.S. employment.
Home sales would be even stronger if there were more on the market. Only so many homes can be built given limits on labor supply, building materials and buildable lots. Unmet demand will power homebuilding in 2022.
With all these strengths, Brunswick can look forward to more prosperity this year and in the future.