Catching Up With …Gretchen Corbin
President and CEO, Georgia Lottery Corp.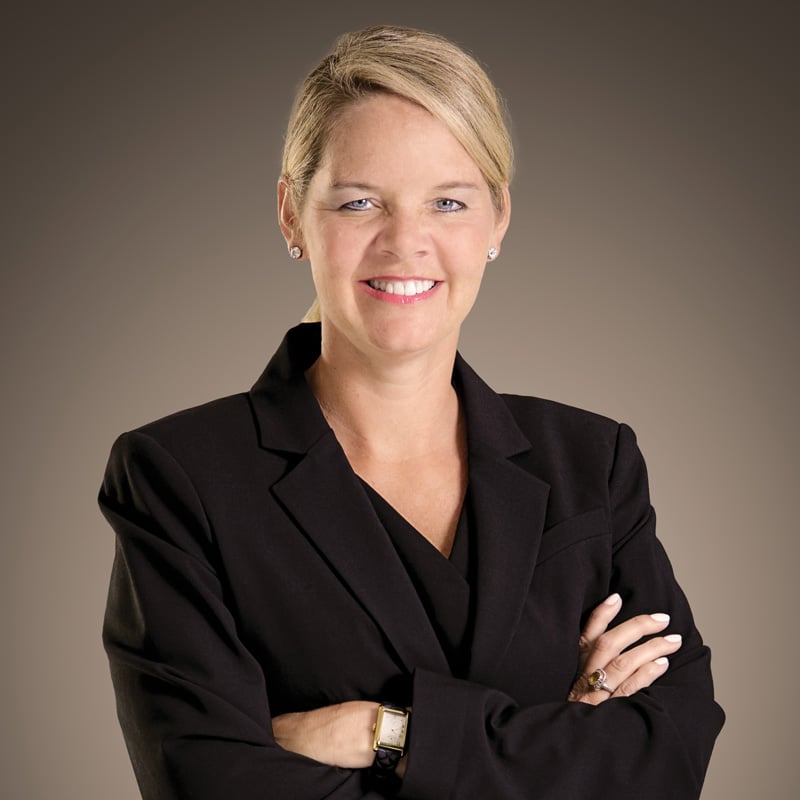 Since becoming lottery leader in 2018, Corbin has overseen the delivery of record amounts of money for education, including $376.5 million for the HOPE scholarship and Pre-K programs in the second quarter of FY22. These are edited highlights from an interview.
---
Q: This year the lottery celebrates 30 years since its inception. Tell us about its impact since it began.
A: The lottery has returned $24.6 billion to the state of Georgia for education. That has equated to [more than] 2 million HOPE recipients and 1.6 million Pre-K students. And that is not the full economic impact throughout Georgia. When you think about our retailers and our winners, our prizes to our customers, it's just been an incredible, incredible time since 1992.
---
Q: Your background is in economic development. How has that helped at the lottery?
A: At the [Georgia] Department of Economic Development, we had the opportunity to meet with businesses from around the world who are working on different challenges and opportunities. [I] think back on those often when I'm making decisions for the Georgia lottery about the best way to do business and smart ways to bring revenue [to] the state.
---
Q: Just before taking this position, you were commissioner of the Technical College System of Georgia. How does that position inform your work now?
A: Having been the commissioner really provides for the understanding of all of the [lottery] programs. Along with the HOPE Scholarship and the Zell Miller Scholarship that's made possible by lottery dollars within the University System of Georgia, and Pre-K funding, the Technical College System provides HOPE Grants and the HOPE Career Grant, which pays 100% tuition for high-demand career areas, as well as the GED grant. We don't talk enough about the fact that individuals have the ability to go to the Technical College System and earn their GED and go into the system 100% tuition free.
---
Q: How has the lottery changed in 30 years?
A: I'll [start] with the one thing that has remained the same. The legislatures and all governors since [it began] have continued to stand behind the creation of the lottery and the way that we operate. And I think that has been incredibly important. [Also important is] that funding goes to education. Every Georgian who is playing the lottery understands that hopefully they'll win when they play, but every time they play a student wins.
---
Q: What about things that have changed?
A: The product offering has continued to develop. We have continued to increase our scratcher portfolio. We have really increased our draw games, starting with Lotto South, then increasing that to [include] Powerball and Mega Millions. We just recently introduced Cash Pop. We've added an iLottery component. [It] started off online, and it's grown into the Georgia lottery app that people can play on their phones. We want to make sure that we are bringing fresh, innovative and exciting products to our customers in the locations where they are, whether it be at one of our retailers or on their computer or their mobile device.
---
Q: Tell me about the impact of the pandemic.
A: We did have the largest demand of our product ever. We're an entertainment product that was still available to Georgians when they weren't able to go to the movies or they could not travel. I think we saw the benefit of being there during this time [and] also the loyalty that our players have with the Georgia lottery that has been built up ever since [it started].
---
Q: What's ahead?
A: I think the future holds exactly what the past has, and that is innovation and excitement. The Georgia lottery was formed to be entrepreneurial in spirit. And we will continue to do so.
We have made over 1,200 millionaires since [we began] and provided $54.5 billion in prizes. [We're also being] responsible, always making sure that our integrity is aboveboard so that our players continue to invest in us and that hopefully they will win – and that our students will always win. –