Georgia Trend Daily – April 20, 2022
April 20, 2022 Georgia.gov
Staff reports that Georgia Department of Economic Development (GDEcD) today announced that Trenton Systems, a Georgia-based high-performance computer manufacturer, has opened a new headquarters in Gwinnett County. The company will be adding more than 50 new positions over the year and celebrates its growth at a grand opening in Duluth, Georgia.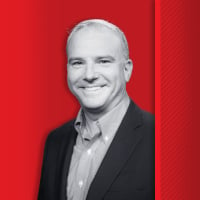 April 20, 2022 Georgia Trend – Exclusive!
Brian Robinson writes, I didn't choose to become a Georgia Bulldog. I arrived in this world with that tribal identification embedded in my DNA. Two weeks after I was born, a friend of my grandfather asked how I was doing. Granddaddy told him I was up in Athens registering for classes.

April 20, 2022 Atlanta Journal-Constitution
Drew Kann reports that members of a state committee got an earful Monday evening from upset residents who live near the site of the planned $5 billion Rivian electric vehicle factory, many saying they don't trust state officials over the secrecy surrounding the project. Tensions were high as residents, many wearing anti-Rivian buttons and stickers, had their first chance to speak to one of the committees the state established to gather public input.

April 20, 2022 GlobalAtlanta.com
Trevor Williams reports, despite its small size, the Netherlands defies odds as the world's top agricultural exporter, even though its land mass is about 300 times smaller than that of the United States. Greenhouses and vertical farming are key components of this story. Former Atlanta Mayor and U.S. Ambassador to the United Nations Andrew Young, who served as a reverend before he became a public servant and civil right icon, joined Eric Egberts, CEO of Dutch Greenhouse Delta for a fireside chat welcoming a group of companies in the sector on a fact-finding mission to North Carolina and Georgia.

April 20, 2022 Marietta Daily Journal
Hunter Riggall reports that the Development Authority of Cobb County took the first step toward issuing $200 million in taxable revenue bonds for the construction of a new Truist Financial office tower at The Battery Atlanta, the mixed-use development owned by the Atlanta Braves that surrounds the team's ballpark. The development authority board voted Tuesday to approve two inducement resolutions, agreements which indicate the authority's willingness to issue the bonds.

April 20, 2022 WABE
Emily Jones reports that a new report finds Georgia Power's parent company is actively working against public policy to address climate change — despite the company's own announced clean energy goal. The analysis, released last week by U.K. think tank InfluenceMap, looks at public statements and behind-the-scenes action on climate policy, like letters to lawmakers and testimony about legislation.

April 20, 2022 Gwinnett Daily Post
Curt Yeomans reports that U.S. Rep. Carolyn Bourdeaux, D-Ga., and Georgia Gwinnett College officials came together Tuesday morning to celebrate $1.45 million in funding the Lawrenceville-based college is getting from the federal appropriations bill to help some students afford college. Bourdeaux presented a ceremonial check to GGC officials during a ceremony in the Stephens Family Executive Forum.

April 20, 2022 Gainesville Times
Conner Evans reports, when district lines were redrawn after the 2020 census, 9th District Rep. Andrew Clyde, R-Athens, was drawn into the 10th District. Congressional candidates can run in any district as long as they live in the same state, and Clyde announced he would continue to run for his seat in the 9th. He faces four primary challengers

April 20, 2022 Capitol Beat News
Dave Williams reports that trucking executive Mike Collins is the leading fundraiser in a crowded 10th Congressional District Republican race that features Donald Trump-endorsed candidate Vernon Jones. Collins had raised $1.1 million through the first quarter of this year in a bid to succeed U.S. Rep. Jody Hice, R-Greensboro, who is leaving Congress to run for Georgia secretary of state.

April 20, 2022 The Center Square
T.A. DeFeo reports, while state officials touted their recent unemployment numbers as an all-time record, a state organization says a deeper analysis of the numbers shows a troubling undercurrent. Georgia's unemployment rate in March dropped to an all-time low of 3.1%, down from February's revised rate of 3.2%, as the number of employed Georgians also hit a record high.

April 20, 2022 Georgia Recorder
Ross Williams reports that Georgians are suffering through a surge in fentanyl overdoses as the synthetic opioid finds its way into more illicit substances across the state. Fentanyl-related overdose deaths have spiked since the start of the pandemic, rising more than 106% between May 2020 and April 2021, according to the Georgia Department of Public Health.

April 20, 2022 Atlanta Journal-Constitution
Mark Niesse reports that a dramatic drop in automatic voter registrations in Georgia may be caused by a government website that required potential voters to click a button before they could sign up. That's not how automatic voter registration is supposed to work. The intent of the program is to register voters at driver's license offices by default, with an option not to register.