The Georgia File: Sweet Redemption
Reflections on the ups and downs of being a member of the Georgia Bulldog tribe.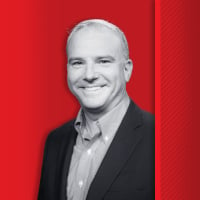 I didn't choose to become a Georgia Bulldog. I arrived in this world with that tribal identification embedded in my DNA.
Two weeks after I was born, a friend of my grandfather asked how I was doing. Granddaddy told him I was up in Athens registering for classes. The friend carved a plaque with the classic Hairy Dawg face in 3D. Below that was painted "1997," the year I would graduate from UGA 22 years later. Growing up in the '80s, before TV carried every game, we'd listen to games on the radio, hanging on Larry Munson's every word. I was five and not aware at the time of the 1980 national championship, but I did watch us lose the national championship to Penn State in the Sugar Bowl two years later.
That wrenching 27-23 loss was the proper preparation for my life as a fan of the Dawgs and Georgia's professional sports teams. I've suffered more heartbreaks than could fit on the world's saddest country music album.
Our next best shot at winning a national championship came in 2007 when we had our most talented quarterback ever, Matt Stafford, and future NFL legend Geno Atkins on the defensive line. We finished the season ranked No. 2 but didn't get a chance to play for the big prize because of an inexcusable loss to South Carolina and a blowout defeat against Tennessee.
In 2012, we came within five yards of beating Alabama in the SEC Championship game. I had nightmares for years of Chris Conley catching Aaron Murray's final pass short of the end zone as time ran out.
I mentioned that to Alabama coach Nick Saban a few years later as I sat next to him in a limo on our way to the Rolling Stones concert at Georgia Tech. (Long story.) He didn't laugh or smile. He just curtly pointed out that our coach managed the clock poorly on that last drive.
Yeah, no kidding. We Georgians find the most creative ways to lose to maximize the pain, like the Falcons' 2017 Super Bowl collapse: 28-3 rhymes with PTSD.
With this background, I showed up in Indianapolis in January with my two brothers, both fellow UGA alums, lacking much confidence that this would go well. We agreed that our attendance probably indicated self-loathing masochism. We all still feel anxiety thinking about 'Bama throwing a touchdown pass on 2nd and 26 to win the 2017 national championship.
But as my brother Jonathan said: "I'll never forgive myself if Georgia wins and I'm not there." On the way into the stadium, my brother Parick and I ran into the players' parents. Full of pep, we asked defensive starter Kelee Ringo's mom for a selfie.
By halftime, we were down 3. I was convinced – as Georgia fans often are – that the refs were part of a well-funded conspiracy to steal this from us, just as they had in the 2017 game when they canceled a blocked punt with a stupid call. We all know Tyler Simmons was onsides.
Then Stetson Bennett hits Adonai Mitchell in the corner end zone directly in front of our seats and we explode, even knowing that we still have plenty of time to screw this up. Sure enough, a Bennett fumble leads to a 'Bama touchdown and we're convinced this is where it turns against us yet again. With 'Bama driving with a minute left, down 8, I have zero doubts that they'll score, get the 2-point conversion and then throttle us in overtime.
But then Ringo leaps into the air. There was life before Kelee's feet left the ground, and then our new lives began when his feet landed with that magical interception. We'd won. Finally.
Tears formed in my eyes. The years of emotional pain poured out of me. I began to gag and thought I would vomit right there in Lucas Oil Stadium.
We screamed, we hugged, we high-fived. It was delirium. It was ecstasy. It was … relief. We'd broken a curse. I left the stadium, walking into the polar temperatures of Indy chanting, "No one beats us eight times in row!"
This win wasn't just a football game. It was redemption for a tribe accustomed to a participation trophy. We talk a lot today in politics about tribalism and identity politics. For me, my tribe's flag is red with a black power G, and I identify as a Bulldog.
We are the champions. And now that picture with Ringo's mom is a Robinson family heirloom.
Go Dawgs.