Georgia Trend Daily – April 19, 2022
April 19, 2022 Saporta Report
John Ruch reports that the Georgia Trust for Historic Preservation is accepting nominations for its 2023 "Places in Peril," an annual list of the state's 10 most endangered historic places. The purpose of the list is to raise awareness of endangered sites and boost preservation efforts.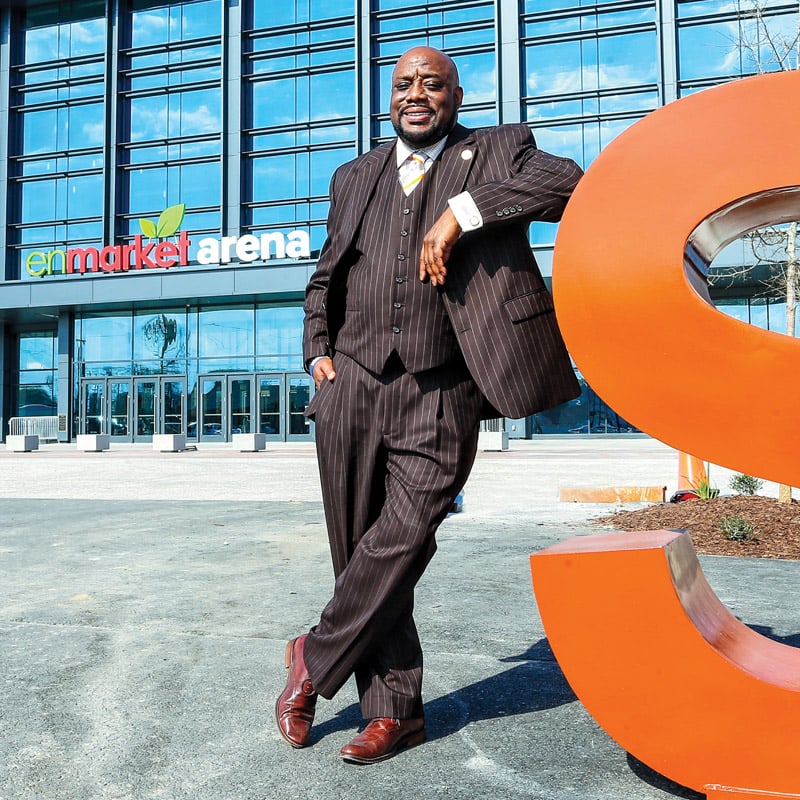 April 19, 2022 Georgia Trend – Exclusive!
Betty Darby reports that Savannah is prepared for a post-pandemic tourism surge with a freshened inventory of attractions, built or finished during the two-year interruption caused by COVID-19. The city has set its sights on returning to the tourism glory days of 2019, Savannah's all-time record year with an estimated 14.8 million overnight and day-trip visitors.

April 19, 2022 Atlanta Journal-Constitution
J. Scott Trubey reports that the CEO of electric vehicle maker Rivian, which plans a sprawling factory an hour east of Atlanta, said in media interviews published Monday that computer chip shortages hampering his company and the auto industry could pale compared to looming challenges in sourcing components for EV batteries.

April 19, 2022 Savannah Morning News
Nancy Guan reports, in 1989, the north side of Port Wentworth was annexed into the city, sparking significant growth along Georgia 21 north of Interstate 95. Now, three decades later, the growing pains have divided the city council and prompted Mayor Gary Norton to call for the city to be carved into two municipalities.

April 19, 2022 11 Alive
Makayla Richards reports that the Rockdale County Board of Commissioners decided to move forward with plans to increase the minimum wage in the county. The new minimum pay rate for county employees is $15 an hour, officials said on Monday. Every employee was brought to the new wage or received an 8% compression increase, whichever was greater.

April 19, 2022 Gwinnett Daily Post
Curt Yeomans reports that Norcross officials announced seven nonprofit organizations will receive a total of $480,000 in COVID-19 relief funds to help residents in the city recover from the pandemic. The funding came from American Rescue Plan Act Nonprofit Grant Program money that Norcross received to distribute to nonprofit groups in the city.

April 19, 2022 The Center Square
T.A. DeFeo reports that a state agency has approved funding to help convert a former St. Marys airport into an industrial park and create dozens of jobs. The OneGeorgia Authority approved the more than $2.3 million in Rural Innovation Grant funding to rehabilitate the airport, which closed in the wake of the Sept. 11, 2001, terrorist attacks because of its close proximity to Naval Submarine Base Kings Bay.
April 19, 2022 Georgia Trend – Exclusive!
Julia Roberts reports, in this, the third of our Perspectives video series, we are sharing the benefits of establishing or moving a business to Peachtree Corners, Georgia, where you'll learn how the pro-business City supports a thriving economic community and about why it is also home to Curiosity Lab at Peachtree Corners.

April 19, 2022 Marietta Daily Journal
Chart Riggall reports that lawsuits seeking to block two upcoming Cobb cityhood referendums widened Monday as Attorney General Chris Carr and state Rep. Ginny Ehrhart, R-west Cobb, joined the scrum. Carr's office entered in both cases notices of amici curiae — announcements that while it's not party to the suit, it has an interest in the case and intends to introduce its concerns to the court.

April 19, 2022 Georgia.gov
Staff reports that Governor Brian P. Kemp today announced a new chair for the Georgia Access to Medical Cannabis Commission. Sid Johnson is now serving as chair – effective April 18, 2022.

April 19, 2022 Georgia Recorder
Stanley Dunlap reports that Gainesville's prolific chicken processing facilities contribute to a low unemployment rate in the northeast Georgia community. But with many factory workers unable to afford rent and other bills, the Hall County city is also a microcosm of the homelessness crisis in Georgia and throughout the nation.

April 19, 2022 Capitol Beat News
Dave Williams reports that Democrat Marcus Flowers, a U.S. Army veteran, outraised incumbent U.S. Rep. Marjorie Taylor Greene, R-Rome, in the first quarter in Northwest Georgia's 14th Congressional District. But Greene, a conservative lightning rod since winning the seat two years ago, has raised more money overall than Flowers in her bid for a second term and has more cash left in her campaign war chest heading into next month's Republican primary.

April 19, 2022 Atlanta Journal-Constitution
Tamar Hallerman reports that Fulton County District Attorney Fani Willis will wait until after the May 24 primaries to call in witnesses to testify about whether former President Donald Trump tried to illegally overturn election results in Georgia in 2020. Selection of a special grand jury will begin on May 2, but the group won't hear from witnesses until June 1, Willis said in an interview with The Atlanta Journal-Constitution on Monday.