Georgia Trend Daily – April 5, 2022
April 5, 2022 Capitol Beat News
Dave Williams reports that the General Assembly gave final passage Monday night to a $30.2 billion state budget that provides pay raises to state employees and Georgia teachers. During the final hour of this year's legislative session, the Georgia House of Representative passed the fiscal 2023 spending plan 160-5.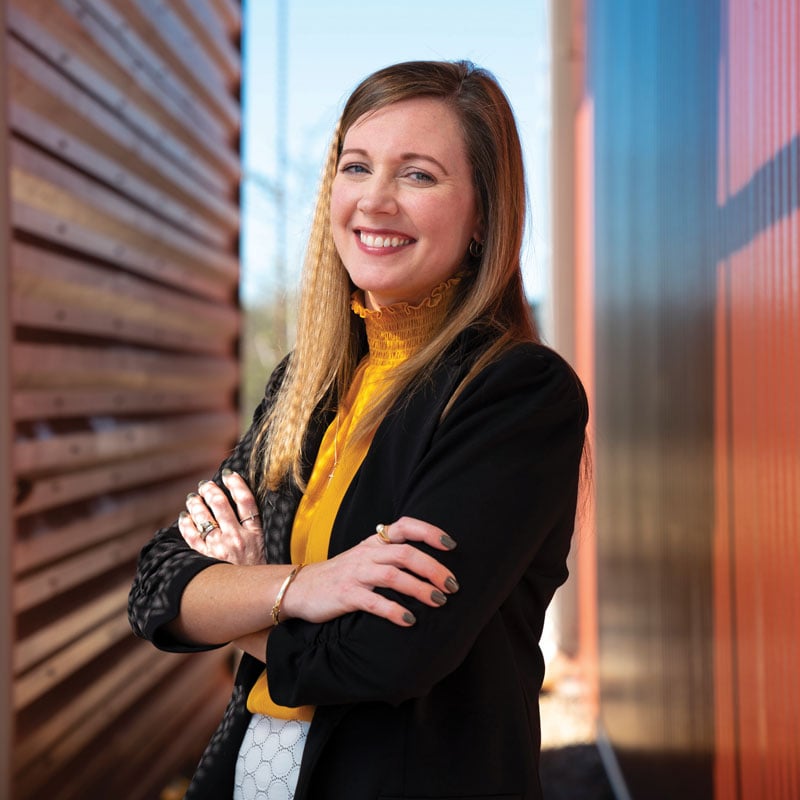 April 5, 2022 Georgia Trend – Exclusive!
Lee Smith reports that Marilyn Hall and her husband wanted to settle in a small town near Atlanta when they retired. Toccoa, in the foothills of northeast Georgia's Blue Ridge Mountains, seemed ideal as Hall recalled childhood visits to family there. The couple soon bought a downtown warehouse for their home and an event business.


April 5, 2022 Atlanta Journal-Constitution
Kelly Yamanouchi reports that Delta Air Lines said it will add a nonbinary gender option for flight bookings later this year, becoming the third major carrier to provide a gender-neutral alternative and completing changes to its booking systems that the airline shelved during the pandemic.

April 5, 2022 GPB
Grant Blankenship reports that some of Georgia's biggest companies may already be close to the mark of a proposed federal rule change to climate reporting for publicly traded companies. That's the conclusion of analysis by the climate reporting group Climate Central of the proposed rule change by the Securities and Exchange Commission

April 5, 2022 Augusta Chronicle
Joe Hotchkiss reports that the Augusta area's job numbers are still below what they were before the COVID-19 pandemic. More Georgians – 5,068,389 – are employed now than in any other time in the state's history, the Georgia Department of Labor announced in late March. The average February jobless rate was 3.9% in Richmond County and the 11 other neighboring counties comprising the Central Savannah River Area Regional Commission.

April 5, 2022 Savannah Morning News
Will Peebles reports that both Georgia 1st District Congressman Buddy Carter and Georgia Sen. Raphael Warnock say closing Savannah's Air Dominance Center could have repercussions, especially as Russia "aggressively threatens the world order." Released last week, President Joe Biden's 2023 proposed budget request calls for shutting down the ADC, also known as the Combat Readiness Training Center, located at Savannah Air National Guard Base.

April 5, 2022 Brunswick News
Terry Dickson reports that the 54th Annual Blessing of the Fleet took place this weekend in Darien. The annual three-day event has been held at a reduced capacity since the start of the COVID-19 pandemic but returned in full force this year.
April 5, 2022 Georgia Trend – Perspectives
Julia Roberts reports, in this month's Perspectives video series we are sharing the benefits of establishing or moving a business to Peachtree Corners, Georgia, where you'll learn about how the pro-business City supports a thriving economic community. Just 20 miles from downtown Atlanta, it is 17 square miles, has over 40,000 residents and is Gwinnett county's newest city, which is also home to Curiosity Lab at Peachtree Corners.

April 5, 2022 Marietta Daily Journal
Aleks Gilbert reports that a lawsuit calling the proposed city of Vinings "unconstitutional and fatally defective" and seeking its removal from the May 24 ballot was filed in Cobb Superior Court Monday. On Feb. 23, Gov. Brian Kemp signed a bill putting a referendum on the proposed city before the roughly 7,000 people who live within its borders.

April 5, 2022 State Affairs
Beau Evans and Alessandro Marrazzi Sassoon report, Georgia's legislative session ended late Monday with lawmakers passing hundreds of bills over a nearly three-month span. This year, the General Assembly tackled high-profile measures on guns, taxes, mental health, transgender student athletes and critical race theory. And milk.

April 5, 2022 Georgia Recorder
Ross Williams reports that Republicans used a last-minute legislative maneuver to slip language that could lead to banning transgender athletes from playing on girls' sports teams in public schools into a bill targeting so-called divisive concepts in classrooms. "It was laid on our desks probably 15 minutes or so before we voted on it," said Brookhaven Democratic Rep. Matthew Wilson.

April 5, 2022 Atlanta Journal-Constitution
Ty Tagami and Maya T. Prabhu report that the Georgia General Assembly just after midnight Monday approved legislation to control how race is discussed in K-12 classrooms, after amending it to allow any athletic association to ban transgender girls from competing with girls' teams. House Bill 1084 had already passed the state Senate on Friday with minor amendments after approval in the House.