Georgia Trend Daily – April 4, 2022
April 4, 2022 Georgia.org
Staff reports that Georgia Department of Economic Development (GDEcD) Commissioner Pat Wilson, joined by Mr. Soo Deuk Sohn, the Senior Executive Vice President of the Korea Trade-Investment Promotion Agency (KOTRA), today announced the opening of the new KOTRA overseas office in Atlanta. KOTRA is the Government of Korea's trade and investment organization.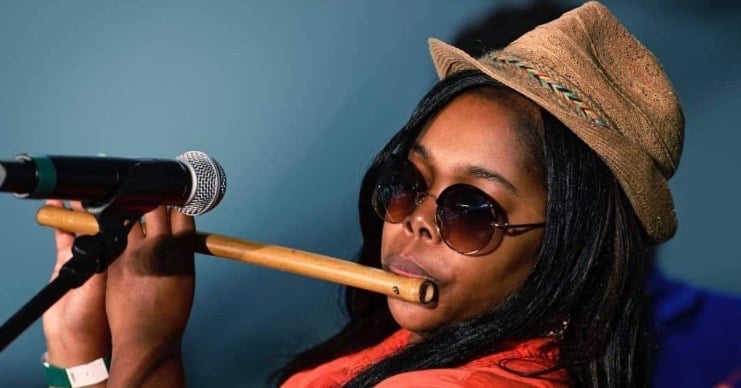 April 4, 2022 Georgia Trend – Exclusive!
Mary Ann DeMuth reports, for music lovers, this week is the last chance to enjoy world-class musicians performing at the 2022 Savannah Music Festival. The 17-day event ends on Saturday, April 9.

April 4, 2022 Atlanta Journal-Constitution
Kelly Yamanouchi reports that Hartsfield-Jackson International Airport expects big crowds of spring break travelers over the next couple of weeks, with passenger counts nearing pre-pandemic levels. The Atlanta airport expects to handle more than 4.9 million passengers between Friday, April 1 and Monday, April 18.

April 4, 2022 Marietta Daily Journal
Staff reports that, boosted by a robust residential real estate market, Cobb's tax digest is expected to rise by more than 10% this year, according to the Cobb County Board of Tax Assessors. Chief Appraiser Stephen White predicted a 10.49% rise in the digest, which marks the first double-digit yearly increase in more than two decades, according to the Board of Tax Assessors.

April 4, 2022 GlobalAtlanta.com
Trevor Williams reports that a delegation of 12 sports technology companies from the United Kingdom was assured this week that Atlanta was an unrivaled sports hub where they could make not only a buck, but also an impact. Known as the cradle of the civil rights movement, the city now blends its expertise in hosting high-level competitions with grassroots efforts to use sport as a driver both for equity and international engagement, city leaders said.

April 4, 2022 Rome News-Tribune
Diane Wagner reports that a ruling could come as early as next week on a challenge to the state Senate District 52 candidacy of Republican Jeff Lewis. The district covers most of Bartow and Floyd counties along with a slice of Gordon County.

April 4, 2022 The Center Square
T.A. DeFeo reports that the Georgia Senate approved Senate Bill 319, a "constitutional carry" measure to allow Georgians to carry guns without the need for a state-issued license. The Senate voted 34-22 on Friday to adopt the House's changes to the bill. Gov. Brian Kemp, a Republican, said he intends to sign the bill.

April 4, 2022 Valdosta Daily Times, CNHI
Asia Ashley reports that a Republican-led bill to censor certain topics from being taught or accessed in schools now awaits Gov. Brian Kemp's approval after essentially passing both chambers. Known as HB 1084, the bill the General Assembly passed seeks to ban the teaching of what some conservative lawmakers called "divisive concepts" like critical race theory, a concept that suggests systemic racism is embedded in laws, policies and institutions that lead to racial inequalities.

April 4, 2022 Atlanta Business Chronicle
Donnell Suggs reports that Georgia studio executives got the outcome they wanted— the state's film tax credit will not be capped this year. The tax credit is often cited as a reason the state turned into a world leader in film and television production.

April 4, 2022 Georgia Recorder
Jill Nolin, Stanley Dunlap and Ross Williams report, will lawmakers empower a state law enforcement agency to investigate offenses related to voting? Will they pass a ban on women receiving abortion medication by mail? Will this be the year the state legalizes sports betting? Can legislators agree on plans to fix the state's stalled medical cannabis program and cut the income tax rate?

April 4, 2022 Capitol Beat News
Dave Williams reports that the Georgia Senate overwhelmingly passed income tax cut legislation Friday with significant differences from a bill the state House adopted last month. The Senate bill, which passed 51-4, calls for gradually reducing Georgia's income tax rate from the current 5.75% to 4.99%

April 4, 2022 Atlanta Journal-Constitution
Maya T. Prabhu reports that less than a week after the General Assembly approved the legislation, Gov. Brian Kemp is set to sign a bill that aims to increase access to mental health and substance abuse care. After weeks of meetings, revisions and compromises, the Legislature on Wednesday unanimously approved House Bill 1013.