Catching up with … Greg Bluestein
Political reporter for The Atlanta Journal-Constitution and author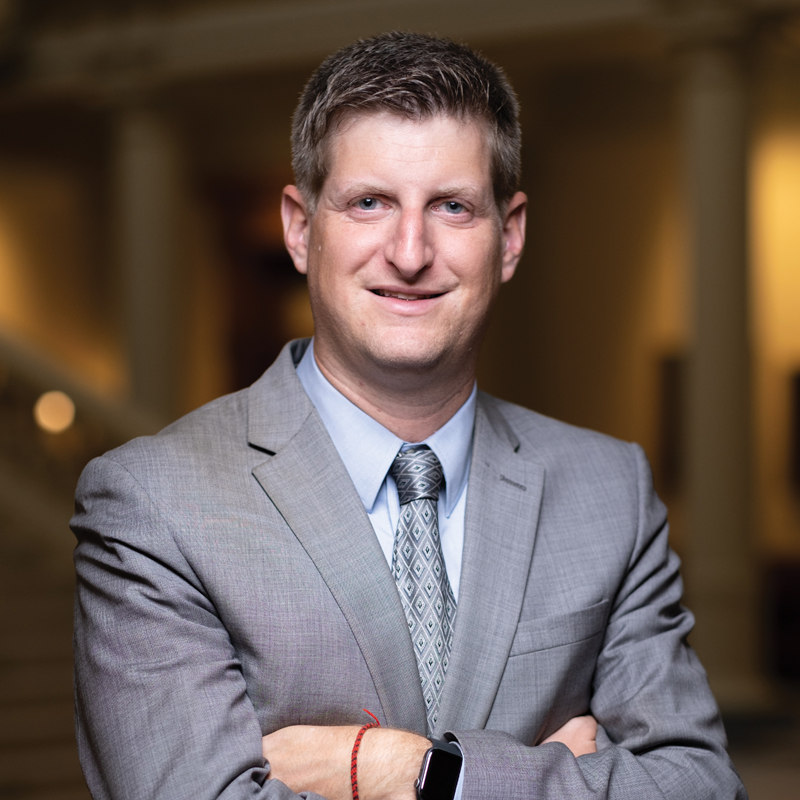 Greg Bluestein may be the hardest working man in Georgia media. You'll see his byline in the AJC – from the front page to the Morning Jolt newsletter and Political Insider blog – hear his voice as host of the Politically Georgia podcast and as a regular on GPB's Political Rewind radio program, and watch him on MSNBC and NBC News where he's a contributor. His deeply sourced book Flipped: How Georgia Turned Blue and Broke the Monopoly on Republican Power, about the state's seismic 2020 elections, is out now. These are the edited highlights of an interview with him.
---
Q:  How did the book come about?
A:  I wrote the proposal and I couldn't stop writing. Before I knew it, the book proposal was something like 90 pages. We had it in front of prospective publishers right when Georgia was sort of at the peak of attention. The beautiful thing is that the main characters in the book are still the main characters in Georgia politics to a huge degree. Brian Kemp is running for reelection. Stacey Abrams is up again. David Perdue – I would never have known when I was writing this book that David Perdue would've challenged Kemp. Even Kelly Loeffler is still very much in the narrative of Georgia.
---
Q:  What was different about writing this book compared to daily reporting?
A:  As a reporter, you're kind of living on the front lines of stories. But the fun part about writing this book was putting the greater picture together and getting a fuller view of all that took place behind the scenes and within the minds of the politicians who were running. Getting to hear from them about what they went through in 2020, and also talking to the activists and folks on the ground who put so much time and resources into trying to flip Georgia. Showing that this was not some sort of overnight success story; this was work that took years. But the state could very well flip back in November. You can easily make the case that Georgia will be the most important battleground this decade.
---
Q:  What are the implications of that for Georgia?
A:  Well, it means that we better get used to the attention. Georgia used to just be an ATM machine, where candidates from both parties would stop by, hold fundraisers, maybe a quick rally, maybe a quick campaign stop or retail stop, and then get out of here and go to Ohio or Pennsylvania. But in 2024, Georgia is going to continue to be this must-win state for both parties. Georgians are going to have more of a say in Republican primaries particularly, and we're going to have more of a say in November.
---
Q:  How is Georgia's flip playing out in this year's legislative session?
A:  Culture wars have come to the classrooms. There is a focus on education policy that we haven't seen in decades in Georgia. Usually the debate is over the funding of education, not over policy issues. We're also seeing a huge fight over redistricting. This is a little nerdy, but we're seeing lawmakers rewrite district lines for local maps – Gwinnett County, Cobb County, places that flipped Democratic in the last cycles. We're seeing Republican lawmakers kind of override those local maps so that they can draw them more favorably for conservatives. So, tensions are very high at the state capitol. Even if Democrats sweep every office in November, there'll still be a Republican legislature.
---
Q:  Will there be another book after this election?
A:  We'll see what happens in November. The folks I wrote about in the book are going to continue to be pivotal players not just in Georgia, but on the national scene. Stacey Abrams has made no secret that she wants to run for president one day. But it's not just her. David Perdue is a major player on the national stage. Brian Kemp has universal name recognition in Georgia and has a very high profile nationally as well. And of course, Senators Ossoff and Warnock, I could imagine them being talked about as presidential candidates or VP candidates. They're all still in this fight every day in one way or another.