Georgia Trend Daily – March 25, 2022
March 25, 2022 Marietta Daily Journal
Chart Riggall reports that a new study commissioned by the Cumberland Community Improvement District found the Cobb commercial hub to be an $18 billion economic engine for the county. Over the last two years, revenues in the district — which extends along I-285 from Vinings to the Chattahoochee River — grew by some $73 million, shrugging off the pandemic's economic fallout.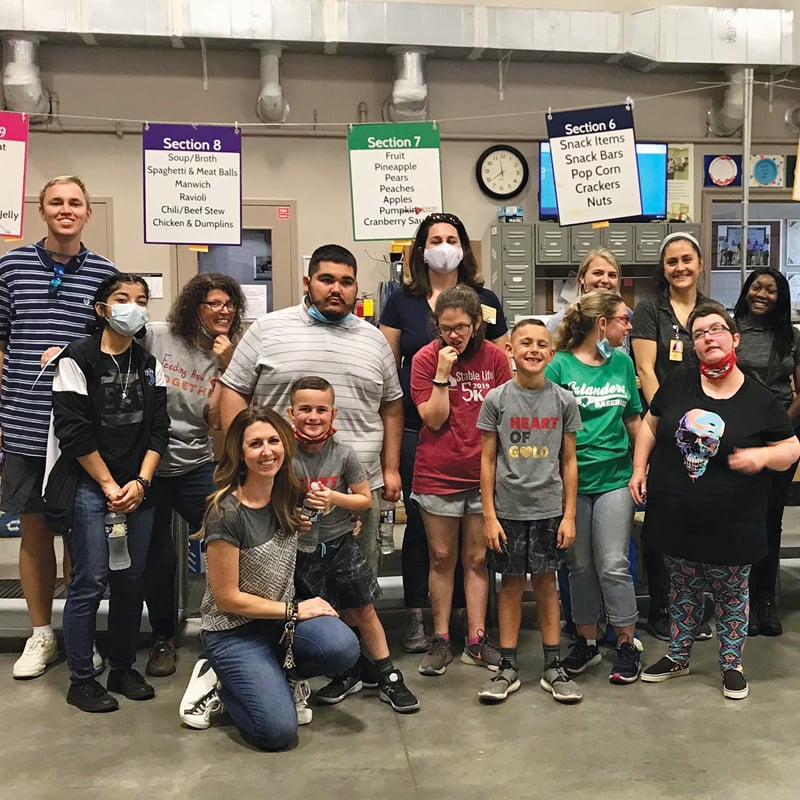 March 25, 2022 Georgia Trend – Exclusive!
Candice Dyer reports that special-needs students who graduate from high school often face a precarious future. With limited abilities to interact with other members of their community and receive specially tailored instruction, these adults and their families can become isolated from the rest of society.

March 25, 2022 Atlanta Journal-Constitution
Michael E. Kanell reports that neither rising inflation nor the dangerous remnants of the omicron variant did much to slow economic growth in Georgia last month, as the state added 24,700 jobs, the Department of Labor said Thursday. The expansion was the second-strongest February on record for Georgia.

March 25, 2022 Cartersville Daily Tribune
James Swift reports that data in the 2021 Cartersville-Bartow County Department of Economic Development (CBCDOED) annual report indicates that local wages increased by 4.2% from the third quarter of 2020 to the third quarter of 2021.

March 25, 2022 Augusta Chronicle
Joe Hotchkiss reports that a $44 million expansion to one of the Augusta area's oldest companies is expected to add more than 100 jobs and triple its production capacity. Columbia County's GIW Minerals, formerly Georgia Iron Works, has scheduled a grand opening of its 70,000-square-foot addition for 2 p.m. April 6 at the factory's Grovetown campus.

March 25, 2022 The Center Square
T.A. Defeo reports that Georgia ranks among the states with the best return on investment for taxpayers. The Peach State ranked fourth in WalletHub's study of the Best & Worst Taxpayer Return on Investment in 2022.

March 25, 2022 Washington Post
Tim Craig reports that Toyia Tucker is used to working around guns. For three years, she was stationed at an Air Force base in Alaska, where she and other residents armed themselves to scare away moose and bears. But it's only since returning home to Columbus that Tucker, a city councilwoman, began to feel like she's living in the "wild, wild West."

March 25, 2022 State Affairs
Beau Evans reports, Georgia lawmakers likely won't act this year to keep better watch over the state's $1.2-billion prison system, one of the biggest expenditures in the state budget, amid a federal investigation into unsafe and unsanitary prison conditions. The U.S. Department of Justice (DOJ) has an ongoing investigation into "conditions of confinement of prisoners held in Georgia's state prisons."

March 25, 2022 11 Alive
Doug Richards reports that a bill to limit street protests had a setback at the state Capitol Thursday. A committee hearing shut down when the sponsor of the bill didn't show up to tell members why they should pass it.

March 25, 2022 Brunswick News
Gordon Jackson reports that proposed legislation to abolish the Camden County Spaceport Authority has hit a roadblock. State Sen. Sheila McNeill, R-Brunswick, does not plan to ask the Georgia Senate to support local legislation introduced in the House by Rep. Steven Sainz, R-Woodbine, to disband the spaceport authority.

March 25, 2022 Capitol Beat News
Dave Williams reports that lobbyists representing Georgia's coin-operated amusement machines (COAM) businesses objected Thursday to raising the state tax on the industry. A Georgia Senate bill calling for increasing the share of COAM income that goes to the state from the current 10% to 30% did not survive last week's Crossover Day deadline for bills to pass at least one legislative chamber.

March 25, 2022 Atlanta Journal-Constitution
Maya T. Prabhu reports that a state Senate Judiciary Committee on Thursday quickly passed legislation that would let Georgians carry a concealed handgun without first getting a license from the state. House Bill 1358, which passed the House earlier this month, was amended to instead mirror Senate Bill 319, which was approved on the Senate floor last month.