Organizations: Aim to Be3
Aim to B3 helps Northeast Georgia special-needs individuals be empowered, be engaged and be exceptional.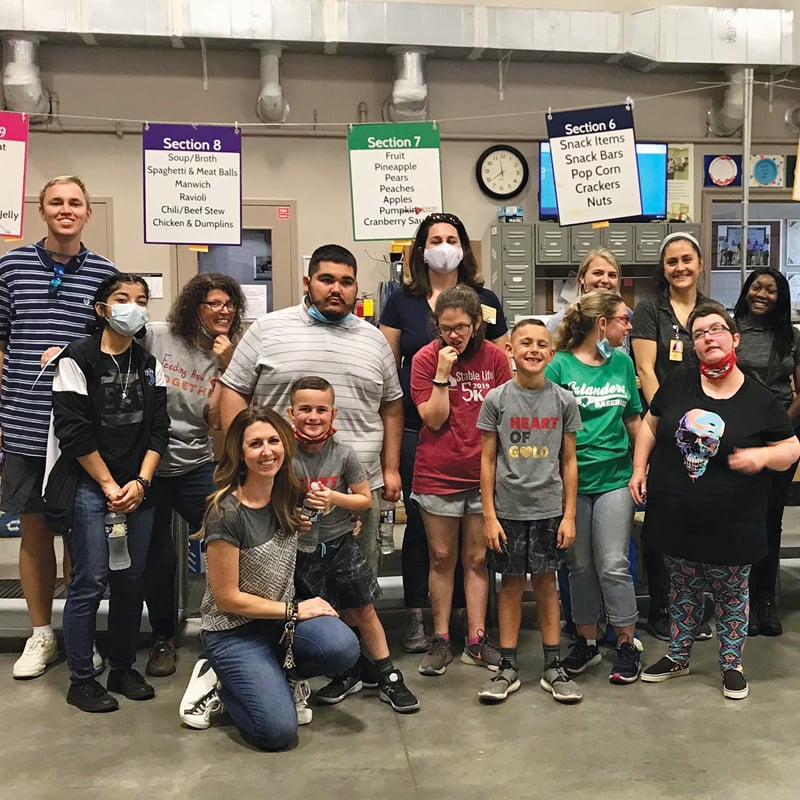 Special-needs students who graduate from high school often face a precarious future.
With limited abilities to interact with other members of their community and receive specially tailored instruction, these adults and their families can become isolated from the rest of society. An already marginalized population can cease to be seen, increasing the financial and emotional burden.
Aim to Be3, a faith-based nonprofit that serves Hall County and Northeast Georgia, helps these participants thrive in ways that benefit the entire community.
"We are committed to helping the special-needs community succeed by helping them be empowered, be engaged and be exceptional – hence the Be3," says founder Marianne Thomas, who, inspired by her sister with special needs, created the organization in 2019.
Since its inception, the organization has helped more than 150 people find employment, and it also has taught transition classes at nine local high schools.
Participants study life skills and self-advocacy five days a week and also work several hours a day at local partners that include the Humane Society of Northeast Georgia, Georgia Mountain Food Bank, Meals on Wheels and Rahab's Rope.
"It is impossible for the broader community to encounter the gifts, talents and strengths of those in the special needs community if they never cross paths with them," Thomas says.
It is a system in which everybody wins, she says.
"Aim to Be3 is committed to moving society toward a deeper understanding and reflection of what it means to be an interconnected community where people with disabilities are not merely integrated but are truly known and seen as indispensable members of society."