Georgia Trend Daily – March 23, 2022
March 23, 2022 WABE
Emil Moffat reports that online shopping skyrocketed at the beginning of the pandemic. And two years later, it shows few signs of slowing down. But the increased demand has contributed to a bogged-down supply chain and left online retailers and logistics companies scrambling to keep up.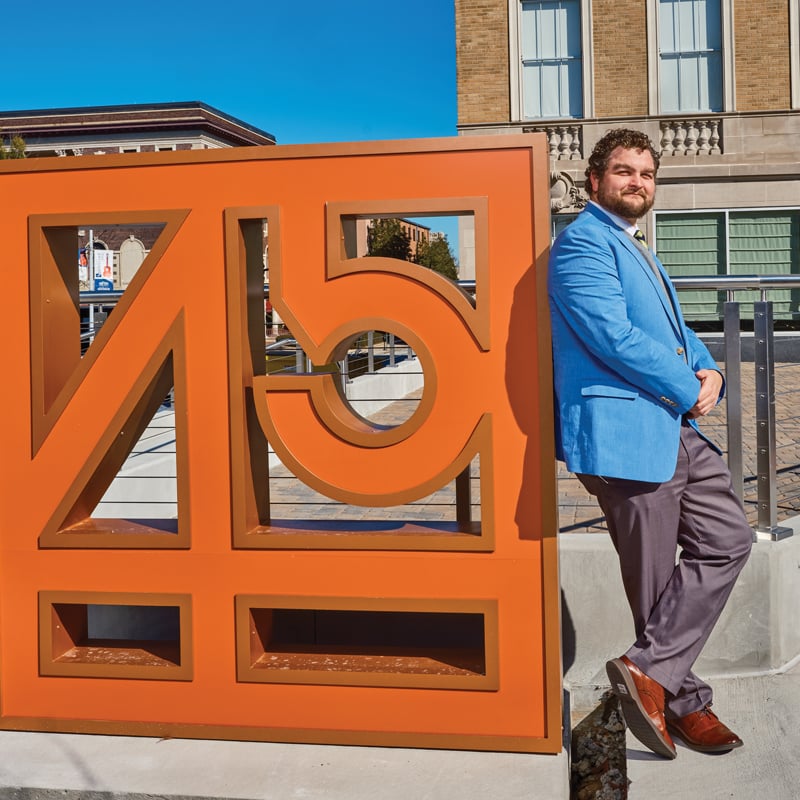 March 23, 2022 Georgia Trend – Exclusive!
Brian Lee reports that southern hospitality and economic vitality go well together. In the heart of Macon, in the heart of Georgia, that pairing shows fresh promise with the opening of the first new downtown hotel in more than half a century.

March 23, 2022 Atlanta Journal-Constitution
Kelly Yamanouchi reports that a career fair for pilots is planned for Saturday near Hartsfield-Jackson International Airport as the airline industry races to hire more of them to handle the rebound in travel. The job fair and "Future Pilot Forum" will be held at the Atlanta Airport Marriott.

March 23, 2022 GlobalAtlanta.com
Trevor Williams reports that Pakistan has officially begun looking into the prospect of opening a consulate general in Atlanta to serve a sizable diaspora in the metro area. The process could take months to years and is to require approvals by both the Pakistani government and the U.S. State Department, but the city's name was floated in Pakistan's parliament this year partly in response to strong lobbying by an active local community.

March 23, 2022 Rome News-Tribune
John Bailey reports that ocals are feeling out the potential of bringing federal appropriation dollars to Rome to pay for the development of the former Northwest Georgia Regional Hospital property off Division Street. Mayor Sundai Stevenson, alongside Rome-Floyd Development Authority and Rome Floyd Chamber of Commerce heads, met with both of Georgia's senators in mid-March during a trip to Washington D.C.

March 23, 2022 GPB
Benjamin Payne reports, as the U.S. Senate considers whether to confirm Supreme Court nominee Ketanji Brown Jackson — who would become the first Black woman and the first former federal public defender to serve on the nation's highest court — Sen. Jon Ossoff is aiming to expand Georgians' access to federal public defenders. The first-term Democratic lawmaker on Friday introduced the Access to Justice Act of 2022, which would require all 94 federal court districts in the U.S. to have either a public defender's office or a similar nonprofit known as a community defender organization.

March 23, 2022 Brunswick News
Gordon Jackson reports that State Rep. Steven Sainz introduced legislation Tuesday designed to end Camden County's attempts to establish a spaceport. In a news release after the legislation was introduced, Sainz, R-Woodbine, explained why he made the move.

March 23, 2022 Fox5 Atlanta
Claire Sims reports that Georgia Sen. Kim Jackson used to be an emergency medical technician. She said it was her years of work in that field that inspired her to file legislation to help first responders and their families receive death benefits if they die by suicide within 30 days of their last shift.

March 23, 2022 Gwinnett Daily Post
Curt Yeomans reports that Bipartisan legislation to create a new Gwinnett County State Court judge position had to be refiled last week, with a new lead sponsor, after it got caught up in some political intrigue under the Gold Dome. House Bill 1499 was filed by state Rep. Sam Park, D-Lawrenceville, as the lead sponsor and two influential Republican lawmakers — Reps. Chuck Efstration and Bonnie Rich — among its co-sponsors.

March 23, 2022 The Center Square
T.A. DeFeo reports that the Georgia House has passed legislation to amend tax credits for musical and theatrical productions, which proponents said will help the industries recover from the COVID-19 pandemic, but a Georgia economist said such tax credits make for "bad public policy." House Bill 1330, the Georgia Music and Theatre Jobs Recovery Act, would increase existing tax credits for musical or theatrical performances from 15% to 30% and set an annual aggregate cap on the tax credit through 2027.

March 23, 2022 Savannah Morning News
Will Peebles reports, for the last eight years, Rep. Jesse Petrea (R-Savannah) has been trying to get military retirees a tax cut. Finally, the legislation is heading towards overwhelming bipartisan passage. To military retirees under the age of 62 who have served for more than 20 years, the bill would mean $17,500 off of their taxes annually.

March 23, 2022 Capitol Beat News
Dave Williams reports that Georgia senators are digging in their heels when it comes to how the state's medical marijuana program should be operated. The Senate Health and Human Services Committee Tuesday essentially scrapped legislation the Georgia House of Representatives passed last week aimed at breaking a logjam that has sidetracked the program.

March 23, 2022 Atlanta Journal-Constitution
Greg Bluestein reports that Donald Trump's vow to exact revenge on Brian Kemp has morphed into an all-out effort to also punish the governor's closest allies. For the second time in as many weeks, the former president endorsed a little-known Republican challenger to one of Kemp's closest political loyalists.