Georgia Trend Daily – March 21, 2022
March 21, 2022 Georgia.gov
Staff reports that Governor Brian P. Kemp on Friday signed HB 304 to temporarily suspend the state's excise tax on motor fuel sales. The law is now in effect and will remain in effect through May 31, 2022.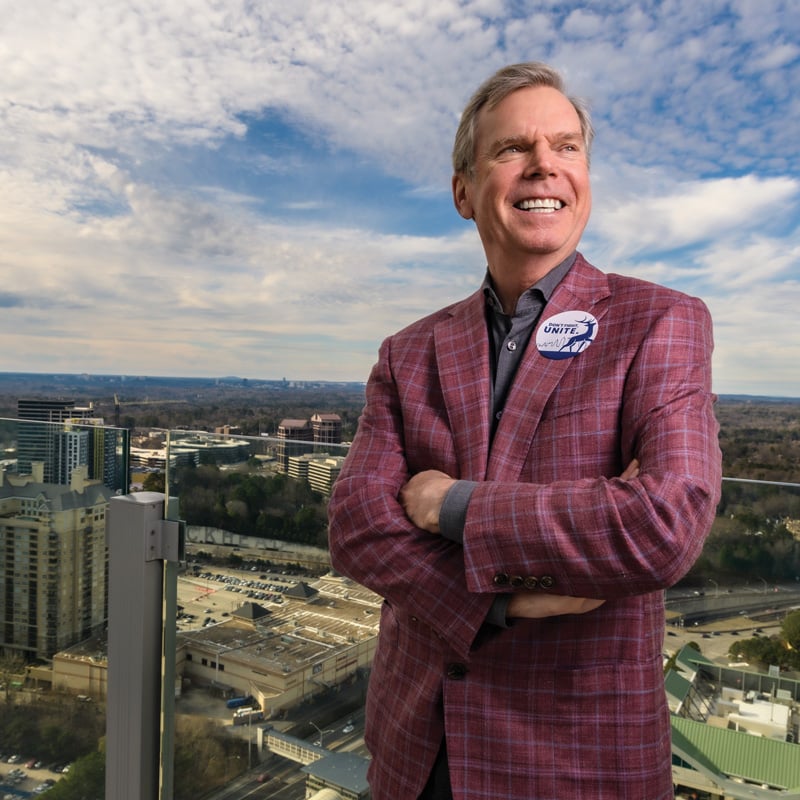 March 21, 2022 Georgia Trend – Exclusive!
Lee Smith reports, Peachtree Road, Atlanta's signature street running through the heart of Buckhead, desperately needed a makeover. "Peachtree had become a 'traffic sewer' and was not attractive, and people did not want to walk along it," says Jim Durrett, the Buckhead Community Improvement District (CID) executive director.

March 21, 2022 Atlanta Journal-Constitution
Kelly Yamanouchi reports that Hermeus, a metro Atlanta-based hypersonic plane startup, said it has raised $100 million in a new round of investor funding. The company has an 110,000 square-foot factory in Doraville, and over the last year it has been conducting engine tests and building a prototype of its first aircraft.

March 21, 2022 Macon Telegraph
Emily Jones reports that traditional air conditioning systems push hot air outdoors as they cool the air inside. But a Macon-based engineering firm pioneered technology at two Georgia military bases that instead uses thee earth to store cold or warm water. This basic idea for a more energy efficient heat pump isn't new, but adding a storage element is, at least in the U.S.

March 21, 2022 Georgia.org
Staff reports that the Georgia Center of Innovation, a strategic arm of the Georgia Department of Economic Development (GDEcD), hosted hundreds of attendees at the March 16 Georgia Logistics Summit, where experts offered insights on the digitalization of the logistics industry and on harnessing needed talent. The total sales (output) impact of Georgia's logistics industries jumped to $83.4 billion in 2021, equaling approximately 7% of the state's total sales, an increase from $60.7 billion (or 6%) in 2018.

March 21, 2022 Kennesaw State University
Dave Shelles reports that a Kennesaw State University researcher in the College of Science and Mathematics has an economical and ecologically sound method for cleaning contaminated soil and reducing its harmful effects: Grow some grass.

Mach 21, 2022 Georgia Health News
Andy Miller reports that a westside Atlanta neighborhood contaminated with lead has been added to the EPA's Superfund priority list, freeing up more federal funding for long-term cleanup. The English Avenue area is one of 12 sites across the nation that the Environmental Protection Agency added to its Superfund National Priorities List (NPL), the agency announced Thursday.

March 21, 2022 The Center Square
T.A. Defeo reports that more than two dozen Georgia lawmakers want the state's Department of Labor to stop garnishing the tax refunds of Georgians who are appealing possible Unemployment Insurance benefit overpayments. More than 30 state legislators sent a letter Friday to Georgia Labor Commissioner Mark Butler, asking the department to stop the garnishments and return the garnished wages until the appeals are resolved.

March 21, 2022 Georgia Recorder
Stanley Dunlap reports, a Georgia Senate panel could take up as early as Monday a sweeping voting bill that's raising alarms over concerns its provisions could intimidate election workers and voters and hamper a county's ability to run local elections.

March 21, 2022 Rome News-Tribune
Diane Wagner reports that legislation aimed at extending the state support net for children who age out of foster care is expected to sail through the Senate — again — within the next two weeks. The Georgia House of Representatives passed the measure last week. It provides up to $20 million in state tax credits to offset donations to certified agencies providing follow-up assistance in areas such as education, housing, counseling, medical and transportation services.

March 21, 2022 The Current
Margaret Coker reports that the crowd arrived from Hinesville, and St. Mary's, Long County and Garden City. The Deltas wore red dresses, while retired school teachers favored stretchy pants. Older members of the 400-strong audience sat in lawn chairs.

March 21, 2022 Capitol Beat News
Dave Williams reports that the Georgia House of Representatives is looking to give Southwest Georgia an economic boost. House lawmakers unanimously passed a resolution Friday asking the state Department of Transportation to study the potential costs and benefits of extending Interstate 185 south from Columbus to the Florida line and widening Georgia 300 through Albany into four or more lanes.

March 21, 2022 Atlanta Journal-Constitution
Greg Bluestein reports that Lt. Gov. Geoff Duncan has a welcoming gift ahead of Donald Trump's visit to Georgia: A spate of statewide TV ads criticizing Trump and other Republicans who would "rather talk about conspiracy theories and past losses" than the upcoming November vote. Duncan's "GOP 2.0″ conservative advocacy group launched the 30-second ad on Monday as Trump prepares to headline a weekend rally for six Georgia Republicans he's endorsed.