Georgia Trend Daily – March 16, 2022
March 16, 2022 Brunswick News
Gordon Jackson reports that Camden County commissioners are not allowed to spend tax dollars to purchase a launch site for Spaceport Camden, but that doesn't mean the end of the county's pursuit to establish one. Camden County Administrator Steve Howard believes there could be an announcement as early as next week with a third party to establish a fund to build a spaceport at no cost to taxpayers.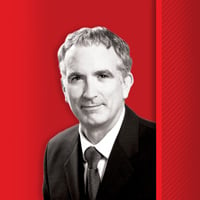 March 16, 2022 Georgia Trend – Exclusive!
Jeffrey Humphreys reports, from its 2020 peak to trough, the Athens metropolitan statistical area (MSA) lost 13.7% of its jobs to the COVID-19 recession. The city is recovering slowly. By November 2021, it had reversed only 71% of its job losses compared to 83% for the nation and 94% for the state.

March 16, 2022 Atlanta Journal-Constitution
Christopher Quinn reports that two more large U.S. companies, Walmart Inc. and Capital One, are locating tech hubs in Atlanta. The moves come as major employers eye the metro area, citing its growing number of technology graduates from colleges like Georgia Tech and efforts to boost racial diversity in tech ranks.

March 16, 2022 GlobalAtlanta.com
Trevor Williams reports that the Atlanta-based Arthur M. Blank Family Foundation has sent $250,000 to UNICEF toward its efforts to aid children and families displaced or harmed by the war in Ukraine. Named for the Atlanta Falcons and Atlanta United owner and former Home Depot executive, the foundation is known for its deep focus on issues affecting the city, but Mr. Blank said he has been moved by the suffering on display since the war began more than two weeks ago.

March 16, 2022 Columbus Ledger-Enquirer
Mark Rice reports that a homegrown banking and financial services firm will move approximately half of its Columbus employees into a new downtown development. Synovus President and CEO Kevin Blair announced during a news conference Tuesday that the company will be the first major tenant committed to moving into the W.C.Bradley Company's Riverfront Place, 1301 Broadway.

March 16, 2022 Georgia Recorder
Ross Williams reports, a resolution to bring horse racing to Georgia failed to jump a legislative hurdle in the Senate Tuesday, all but dooming the effort for the year, but gamblers can still pin hopes on a House bill to expand the payouts for coin-operated amusement machines, or COAMs, commonly found in gas stations and convenience stores.

March 16, 2022 Newnan Times-Herald
Sarah Fay Campbell reports that a resolution that would pave the way for local governments to give property tax relief to homes and businesses damaged in natural disasters unanimously passed the Georgia House of Representatives Tuesday. House Resolution 594 was authored by Re. Lynn Smith, R-Newnan, in response to the devastation from thee March 26, 2021 tornado that struck Coweta.

March 16, 2022 Georgia Health News
Andy Miller reports that a sweeping bill to repeal the state's health care regulatory process failed to clear the House by a crucial legislative deadline Tuesday, meaning it is probably dead for the year. The regulatory system, known as certificate of need (CON), governs much of how the health care industry operates in Georgia.

March 16, 2022 Fresh Take Georgia
Sarah Swetlik and Christian Gehrke report Georgia food truck owners welcomed news the state House unanimously passed a bill Tuesday that would allow them to sell food anywhere in the state with a single permit. Currently, food trucks must pass a health inspection and obtain a permit for every county where they want to operate, costing some small business owners tens of thousands of dollars and many hours.

March 16, 2022 Georgia Recorder
Jill Nolin reports, the Legislature's self-imposed deadline for a bill to clear at least one chamber to have the smoothest path to becoming law has now come and gone. The daylong voting spree Tuesday yielded its share of controversial bills, like more changes to the state's voting laws, an attempt to legalize horse racing and a failed push to divert $6,000 from public schools for private school vouchers.

March 16, 2022 Capitol Beat News
Dave Williams reports that college students needing a financial boost to complete their degrees would get help from the state under legislation the Georgia House of Representatives passed Tuesday. Lawmakers voted 171-3 let students who have earned at least 80% of the credits required for the degree they are seeking receive a grant of up to $2,500 to help pay their tuition.

March 16, 2022 Atlanta Journal-Constitution
Ty Tagami reports, in a rare show of bipartisanship, the Georgia Senate on Tuesday unanimously adopted legislation that would change high school accreditation statewide. Senate Bill 498 passed the Senate 51-0 and moves to the House.