Economy: Athens Rising
Economic prospects for Athens and Clarke County are positive.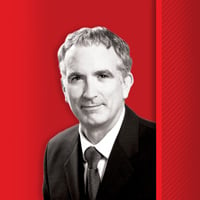 From its 2020 peak to trough, the Athens metropolitan statistical area (MSA) lost 13.7% of its jobs to the COVID-19 recession. The city is recovering slowly. By November 2021, it had reversed only 71% of its job losses compared to 83% for the nation and 94% for the state. The economic structure tilts towards higher education and healthcare, which mostly accounts for the slower recovery.
Athens' economy does not depend heavily on inherently cyclical industries such as manufacturing, construction or transportation and logistics. The economy also is not very dependent on exports – 3.8% of GDP – and therefore is not overly vulnerable to trade shocks. The upshot of Athens' economic structure is stability, which reduces risks for businesses and households and helps dampen business-cycle gyrations.
Athens and Clarke County landed several large economic development projects in recent years, which improve the area's prospects for growth and show that it competes effectively for expansions and relocations. For example, RWDC Industries, a biotechnology company, is expanding its operations. The company was founded at a University of Georgia (UGA) innovation lab in 2015.
In 2020, ByoPlanet International announced an expansion of manufacturing operations in Athens. The electrostatic spray technology used in its disinfection system is based on original research conducted at UGA.
And in 2019, pharmaceutical company Boehringer Ingelheim announced it would expand its Athens animal vaccine manufacturing and R&D facility.
This year and beyond, the proximity to and high economic integration with the Atlanta MSA will work to Athens' advantage. Commuter flows between Athens and Atlanta illustrate their interdependence: 7.7% of jobs held by people living in Athens are located in Atlanta and people commuting from Atlanta occupy 9.9% of Athens' jobs.
In 2022, employment in Athens will increase by 2.0% – about 1,900 jobs. That's a solid gain but below the 3.2% growth expected for the state. Several factors limit UGA's and Athens' immediate prospects for job growth. In 2022, state appropriations for higher education probably will not increase dramatically and tuition may not increase very much. However, UGA's enrollment is holding up well and students have returned to campus, providing critical support to the local economy.
Once the area gets on the other side of the pandemic, the outlook for health services is very good. Piedmont Health System acquired Athens Regional Medical Center, which improved its balance sheet and enhanced prospects for its expanding role as the regional medical service center.
The establishment of the 56-acre UGA Health Sciences Campus in partnership with Augusta University helps the region's healthcare industry expand into rural and exurban areas where the population skews older than in the core of the MSA. The Health Sciences Campus will encourage further development of clinical healthcare and the biomedical industry.
UGA's College of Engineering, established in 2012, now contributes directly to region's growth through its operating budget, personnel budget and student spending. The College of Engineering also advances the area's economic development through technology transfer, technical assistance and research. And the college enhances entrepreneurial development and the climate for innovation.
In 2022, the economic contribution of the leisure and hospitality industry will expand relative to the size of Athens' economy. However, the industry still has a way to go before it is fully recovered from the COVID-19 recession. Households will spend more on travel in 2022 than in 2021, but this spending likely will be below comparable pre-pandemic spending. Leisure travel will come closer to full recovery than business travel because virtual meetings and conferences are here to stay.
Above-average population growth, positive net migration and an expanding student population bode well for homebuilding and residential real estate markets this year. In the third quarter of 2021, prices of existing homes in the Athens MSA were 24% higher than before the COVID-19 recession and were up 17% on a year-over-year basis. Single-family home prices will continue to rise through 2022 but at a more moderate pace. The slowdown reflects reduced affordability due to increased home prices as well as the expectation that mortgage rates will increase.
In total, the economic prospects for Athens and Clarke County are positive.