Georgia Trend Daily – March 4, 2022
March 4, 2022 Georgia.gov
Staff reports that Governor Brian P. Kemp yesterday announced that Moderna, Inc., a biotechnology company pioneering messenger RNA (mRNA) therapeutics and vaccines, will establish a new Enterprise Solutions Hub in Atlanta. Moderna will create more than 150 new jobs over the next two years. Operations are expected to begin in the second quarter of 2022.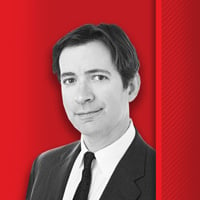 March 4, 2022 Georgia Trend – Exclusive!
Ben Young writes, this month we have a great feature about mixed-income housing. It's inspiring to see how communities are getting creative in addressing a challenge that affects people at every level, as well as the state's workforce capacity.

March 4, 2022 Atlanta Journal-Constitution
Kelly Yamanouchi reports that Hartsfield-Jackson International Airport is moving forward with a plan to revamp aging parking decks at the domestic terminal, with work beginning this spring. The Atlanta airport is seeking Atlanta City Council approval for a contract with joint-venture group Holder-Austin-Moody-Bryson for work on the South parking deck of the domestic terminal across from Delta Air Lines' check-in and baggage claim areas.

March 4, 2022 Saporta Report
John Ruch reports, if you're listing an Atlanta home as a short-term rental, it's time to make it legal. A new licensing requirement took effect on March 1 and inspectors will start enforcement on April 1. The licensing requirement was approved a year ago by the City Council in the wake of controversies surrounding the effect of short-term rentals on quality of life issues and the housing market.

March 4, 2022 Augusta Chronicle
Susan McCord reports, lack of notice. Vague excuses. Routing requests to the wrong people. Refusing to answer basic questions. Changing rules mid-stream. Those are some of the roadblocks Lincoln County Board of Elections has thrown up to the public, the media, state and national groups seeking answers about its plan to close multiple polling places ahead of the May primaries.

March 4, 2022 Savannah Morning News
Will Peebles reports, with the Republican-controlled legislature's vice grip on both the House of Representatives and the Senate, Georgia will likely find its way into national headlines again this year, as Republicans push through measures that would give parents the power to question school curriculums they don't like, ban transgender athletes from participating in school sports, and require women to make in-person doctor visits to access certain abortion pills.

March 4, 2022 Gainesville Times
Ben Anderson reports, the Georgia Senate recently approved a bill that further solidifies the right of parents to direct their child's education, allowing them to review instructional material, or opt their children out of sex education classes. The 33-21 vote was split along party lines, with Republicans in favor and Democrats opposed.

March 4, 2022 The Center Square
Nyamekye Daniel reports that behavioral specialists would be allowed to respond with law enforcement to incidents involving people with mental illnesses under a bipartisan bill unanimously approved Thursday by the Georgia Senate. Mental health advocates have pushed for the program and believe it could divert offenders and reduce crime. Lt. Geoff Duncan, a lead supporter of the measure, said the strategy works successfully in his local district.

March 4, 2022 Georgia Recorder
Jill Nolin reports that a controversial bill that proponents say is meant to keep farmers out of court has again collided with private property concerns and fears the measure will make way for large-scale industrial farms. A similar proposal, dubbed the "right to farm" act, stalled a couple years ago after backers bemoaned changes made in the Senate.

March 4, 2022 Capitol Beat News
Dave Williams reports that the Georgia Senate unanimously passed a $29.9 billion mid-year state budget Thursday that includes raises for teachers and state employees. With the state in sound financial shape coming out of the pandemic thanks to growing tax revenues, Gov. Brian Kemp and lawmakers are giving most state workers a $5,000 increase, with the Senate putting up an additional $4,000 raise for adult and juvenile corrections officers to address high turnover.

March 4, 2022 Atlanta Journal-Constitution
Ty Tagami reports that school voucher legislation died in Georgia's Legislature last week after a political misstep by proponents, but that didn't stop lawmakers from throwing their support behind a massive expansion of tuition subsidies for private schools. The Georgia House of Representatives on Thursday approved legislation that doubles the cap on tax credits for contributions to the Georgia student scholarship program, raising it to $200 million over five years.