From the Publisher: Creating Housing Solutions
Out-of-the-box thinking is needed for more affordable housing around the state.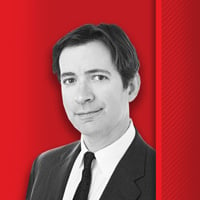 This month we have a great feature about mixed-income housing. It's inspiring to see how communities are getting creative in addressing a challenge that affects people at every level, as well as the state's workforce capacity.
The most common rule of thumb is that households should spend no more than 30% of income on housing. That's a particular burden for people who are at the low end of the income scale. The National Lower Income Housing Coalition estimates Georgia needs 193,726 units for extremely low-income renters, or those whose incomes are at or below the poverty guideline or 30% of the area median income. This amounts to 327,006 Georgians, or 24% of renter households. Seventy-two percent of this group spend more than half their income on housing costs and utilities. In other words, this group is at risk of being pushed into the street.
There are an estimated 340,000 households paying more than 30% of income on housing in Atlanta alone. When you throw in transportation, 72% of Atlanta households spend more than 45%, according to HouseATL, a group of civic leaders who advocate for affordable housing.
It comes down to supply. Rental costs in Atlanta have gone up 48% since 2010, according to the Atlanta Regional Commission (ARC), while wages haven't kept up, and Atlanta's affordable housing stock actually decreases in the range of 1,500 annually, according to the Federal Reserve.
Then there are the pandemic evictions. It's been difficult to track, but a 2021 U.S. Census Household Pulse survey estimated 100,000 Georgians were facing evictions or foreclosure.
As of late November, about 30,000 tenants were still waiting for their assistance applications to be processed, with less than 15% of the $989 million allotted to Georgia for income assistance distributed. Many could be evicted before being able to work through the assistance process.
Cities across the country are contributing to homelessness by failing to address affordable housing. Reversing course means creating new housing stock at every level to match cities' growing populations with appropriate density and transit. It also takes money, philanthropy, legal flexibility and creative solutions.
In addition to East Lake (mentioned in Kenna Simmons's article), there are notable efforts to build affordable housing in Atlanta, most recently Centennial Yards, planned in "The Gulch" near CNN Center. The $5 billion plan to revitalize the 50-acre property includes affordable housing units at 20% of the total number built as well as $28 million for a city-run affordable housing trust fund to help finance new units, offer down payment assistance and provide an anti-displacement fund for residents throughout Atlanta.
The Westside Future Fund (WFF) has committed nearly $80 million to acquire and develop affordable housing (both multifamily rental and single-family) in the Westside Atlanta area, augmented by $17 million in public funds from Invest Atlanta and the Atlanta Housing Authority and $1.5 million from Cadence Bank. The WFF Anti-Displacement Tax Fund, launched in 2017, aims to prevent current qualifying homeowners from being forced out by rising property taxes.
The Atlanta Affordable Housing Fund (AAHF), which estimates Atlanta needs 10,000 new affordable units per year for the next ten years, operates in a different way, working with HouseATL to incentivize affordable housing in targeted areas from the developer's side. It helped facilitate the purchase of Centra Villa, a 132-unit complex in Southwest Atlanta intended for veterans and low-income families.
The $25 million AAHF fund is designed to provide low-interest rate gap or mezzanine financing for affordable housing that might not otherwise get built. The goal is to make loans with 3% to 5% interest rates to qualified developers or sponsors to create or preserve affordable units. Investors get an economic return – but also a social return, shown in a report card on how many units were created with their investment.
The AAHF intends its initial, "modest-sized" fund to become a model for how the private sector can build upon and apply leverage to foundation and corporate efforts to address this issue. Its partners include Truist Financial Corporation, which committed $2 million plus an additional $2 million if the AAHF can raise $20 million.
It will take more than money to move the needle in Georgia. In addition to capital and incentives, flexible land-use regulations and laws are important to making affordable housing work, regardless of the size of the community where it's needed.
The momentum here is real, for all Georgians to grow together.