Political Notes: The Ups, Downs and In-betweens
An upgrade to the state's voter registration system, new regents, new candidates for this year's elections and more.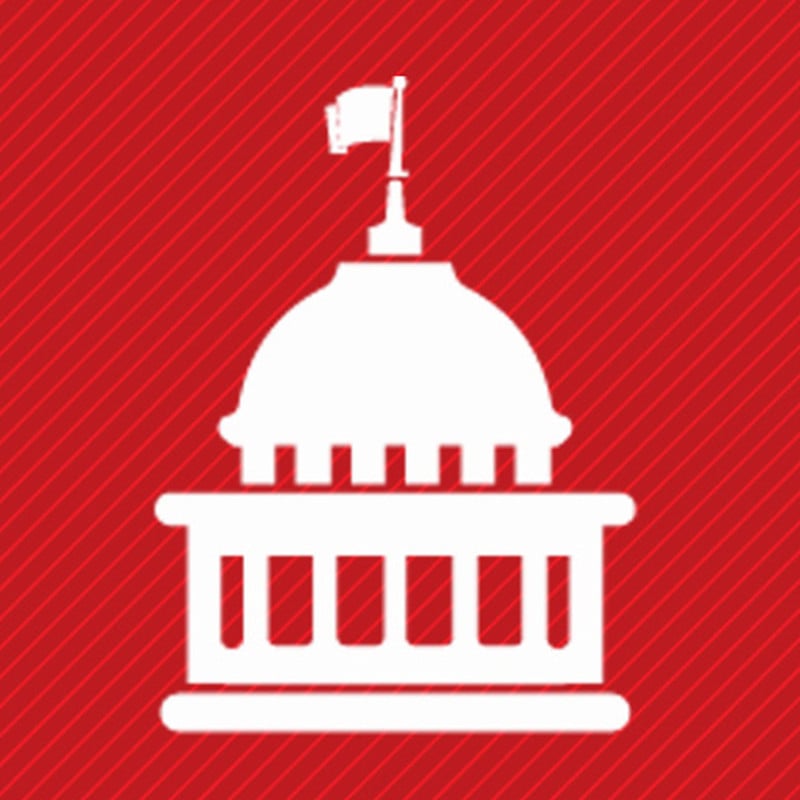 In Memoriam: MARTA General Manager and CEO Jeffrey Parker, 56, died by suicide in January. He headed the Atlanta transit agency for nearly four years and was widely praised for his leadership in expanding its service area and in steering MARTA through the coronavirus pandemic.
He was a staunch advocate of transit expansion.
MARTA Board of Directors Chair Rita Scott said in a statement, "The entire Metro Atlanta region owes him a debt of gratitude for his transformational efforts, and we will not stop working to build on the foundation he created."
In a unanimous vote, the board named Deputy General Manager of Operations Collie Greenwood, 56, as interim general manager and CEO. He was formerly chief service officer with the Toronto Transit Commission and joined MARTA in 2019.
(Editor's Note: Georgia Trend typically does not publicize suicide deaths but Parker's family chose to share the news as a way to help destigmatize suicides.)
---
Voter Registration System Upgrade: Secretary of State Brad Raffensperger has announced a new partnership with Salesforce and MTX Group, a global technology consulting firm, aimed at streamlining the voting process in Georgia.
The new system, the Georgia Registered Voter Information System (GaRVIS), will store registration records and is expected to reduce voters' waiting-in-line times and allow for faster processing of absentee ballots.
"The system has a lot higher capabilities, so we know that lines will be much shorter," Raffensperger said at a press conference. "The average voter will see something that's much more responsive."
The Atlanta Journal Constitution (AJC) reported that the ACLU of Georgia, frequently critical of the secretary of state's office, praised the new system and predicted it would be more user-friendly.
---
Regents Changes: Two members of the Board of Regents of the University System have been redistricted out of their positions as a result of the legislature's redistricting process. Sachin Shailendra and Rachel Little no longer reside in the congressional districts they were appointed to represent and are being replaced.
Gov. Brian Kemp appointed homebuilder Tom Bradbury to represent the 11th Congressional District. Previously, he named businessmen Richard T. "Tim" Evans and Jim Syfan to replace retiring board members.
The BOR will soon appoint a new chancellor; Steve Wrigley retired from the post last year.
---
Scott Draws Challenger: Former State Sen. Vincent Fort will challenge incumbent 13th District Congressman David Scott in the upcoming Democratic primary, according to several news outlets, including the AJC.
Scott is chair of the powerful House Agriculture Committee, the first Black representative to hold that position. He was elected to the House in 2002 and has positioned himself as a moderate and a member of the Blue Dog Coalition.
Fort, a progressive who ran unsuccessfully for Atlanta mayor in 2017, was quoted in the AJC as saying the district "needs someone who believes in Democratic ideals and someone who doesn't vote like a South Georgia Republican."
---
Candidates, Challengers, Changes: Democrat Charlie Bailey, who ran against incumbent Republican Chris Carr for attorney general in 2018 and was poised for another run against Carr, has switched races and is now running for lieutenant governor. He joins a Democratic field that includes State Reps. Erick Allen, Smyrna; Derrick Jackson, Tyrone; Renitta Shannon, Decatur; and Dr. Jason Hayes, Alpharetta. Bryan Miller, grandson of former Gov. and U.S. Sen. Zell Miller, has dropped out of the race.
Republican candidates for lieutenant governor are political activist Jeanne Seaver, Savannah; and State Sens. Butch Miller, Gainesville, and Burt Jones, Jackson. Incumbent Republican Lt. Gov. Geoff Duncan is not running for re-election.
Bailey's move clears the field for Democratic Sen. Jen Jordan, Atlanta, who is running against Carr in the attorney general's race this year.
Long-time Second District U.S. Rep. Sanford Bishop, Albany, has drawn another Republican challenger in this year's election. He is Jeremy Hunt, a former U.S. Army captain who lives in Columbus.
---
Libertarian Slate: Georgia's Libertarian Party has a slate of candidates for this year's elections. Chase Oliver is running for the U.S Senate seat held by Democrat Raphael Warnock and Shane Hazel is running for governor.
Other candidates are Ryan Graham, lieutenant governor; Ted Metz, secretary of state; Martin Cowen, attorney general, John Counts, agriculture commissioner; Danny Dolan, insurance commissioner; Christine Austin, labor commissioner; former Rep. Ken Pullin, state school superintendent; Colin McKinney, District 2 public service commissioner; Mark Mosley, U.S. House District 8; and Angela Pence, House District 14.