Georgia Trend Daily – Feb. 23, 2022
Feb. 23, 2022 Georgia.gov
Staff reports that Governor Brian P. Kemp, joined by members of the Water and Sewer Infrastructure Committee and state leaders, yesterday announced more than $422 million in preliminary awards which will ensure communities in high-need areas have reliable and safe drinking water and wastewater systems.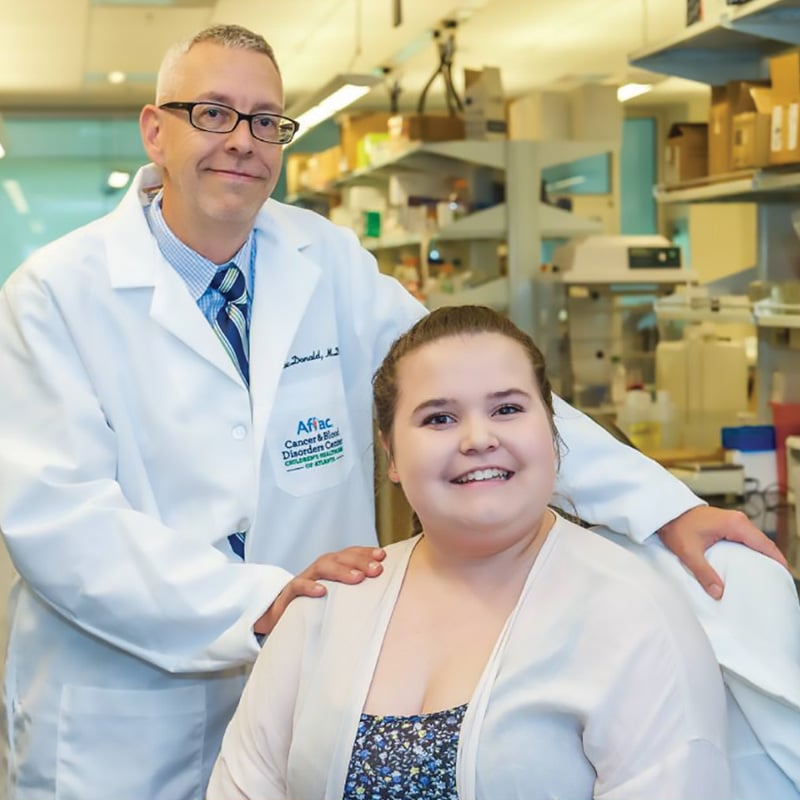 Feb. 23, 2022 Georgia Trend – Exclusive!
Candice Dyer reports, when Ian Yagoda was two, he was diagnosed with an inoperable brain tumor. His parents, Phil and Cheryl Yagoda, frantically did some research and encountered some stark statistics. Less than 4% of federal funding is allocated to studying children's cancers and only 1% of that goes to pediatric brain cancer research, though it is the leading cause of childhood death by disease.

Feb. 23, 2022 Atlanta Journal-Constitution
Michael E. Kanell reports that a continued surge in home renovations amid a shortage of available houses and soaring real estate prices pushed Home Depot sales over $150 billion for the first time last year, the company reported Tuesday. Annual sales for the fiscal year floated 14.4% higher than the previous year on the rising tide of both professional contractors and do-it-yourselfers.

Feb. 23, 2022 Macon Telegraph
Becky Purser reports that both Macon and Warner Robins are well on their way to recovering from the economic downturn attributed to the Covid-19 pandemic but at a slower pace than the state according to a University of Georgia report. The Macon Metropolitan Statistical Area (MSA) is expected to gain 1,500 jobs, or a job growth rate of about 1.5%.

Feb. 23, 2022 GlobalAtlanta.com
Trevor Williams reports that Atlanta's airport hasn't quite returned fully to its pre-pandemic form, but it did host 75 million passengers in 2021, showing that air travel at what had long been the world's busiest airport may finally be on the mend. The statistic amounts to a 76 percent increase from the anomaly of just 42 million passengers during COVID-stricken 2020, when the bottom fell out of global air travel and Hartsfield-Jackson Atlanta International Airport went from hosting 300,000 passengers per day to basically zero within a span of three weeks in March.

Feb. 23, 2022 Rome News-Tribune
John Bailey reports that Georgia Sen. Jon Ossoff announced on Tuesday that the city of Rome will receive approximately $15 million for public transportation as part of the bipartisan Infrastructure Investment and Jobs Act. Those funds will go to a city transit system that's in the process of reinventing itself, following a federal audit in 2019 that forced Rome City Schools to provide its own bus system after contracting with the Rome Transit Department for 35 years.

Feb. 23, 2022 Fresh Take Georgia
Alex Guevara reports that Georgia lawmakers are weighing a bill that seeks to make it easier for coastal property owners to restore and conserve wetlands, but some environmental advocates say it would weaken existing protections. The Coastal Marshlands Restoration Act has been under consideration by the Georgia House Natural Resources and Environment Committee since the first of February.

Feb. 23, 2022 Marietta Daily Journal
Chart Riggall reports that Georgia Democrats broadened their opposition Tuesday to the Republican-led local redistricting process, bringing in lawmakers from across the state to condemn what they say is an "unprecedented power grab" by the GOP. Cobb legislators were joined at a press conference by their colleagues in Gwinnett, Richmond, and Chatham counties.

Feb. 23, 2022 The Center Square
Nyamekye Daniel reports, as the nation prepares to meet federal goals for conversion to electric vehicles, Georgia lawmakers are trying to create regulations for the reselling of electricity. Rep. Alan Powell, R-Hartwell, said he wants to prevent utility companies such as Georgia Power and Georgia Electric Membership Corporation from creating a monopoly.

Feb. 23, 2022 GPB
Sarah Kallis reports that the Georgia Senate passed a bill Tuesday that would expand parents' involvement in K-12 schools. Senate Bill 449 would create a "Parents' Bill of Rights" that would outline parents' ability to direct their child's education. It would allow parents to review curriculum in their child's school, and object to instructional materials.

Feb. 23, 2022 Georgia Recorder
Jill Nolin, Ross Williams and Stanley Dunlap report that Georgia voters might not hold the power this time around to dramatically flip control of the federal government, but even so, the once reliably red state will stay at the center of national politics this year. It was just a little more than a year ago when a record five million Georgians turned out to vote and helped put President Joe Biden in the White House – narrowly choosing a Democratic presidential candidate for the first time in three decades.

Feb. 23, 2022 Capitol Beat News
Dave Williams reports that allowing Georgia Power to finance the Plant Vogtle nuclear expansion and other large projects through ratepayer-backed bonds could save customers hundreds of millions of dollars, supporters told a state Senate committee Tuesday. But an executive with the Atlanta-based utility said such securitized bonds are risky and are typically reserved only for unexpected costs.

Feb. 23, 2022 Atlanta Journal-Constitution
Greg Bluestein reports that a national advocacy group promoting school vouchers bombarded conservative Georgia voters with glossy mailers tying their Republican state legislator to Stacey Abrams and other "radical left" figures. It backfired in spectacular fashion. Just days after the American Federation for Children financed the mailers in about 16 Republican-controlled legislative districts, House Speaker David Ralston told The Atlanta Journal-Constitution that the voucher proposal the group sought to pass is dead for the year.