Georgia Trend Daily – Feb. 22, 2022
Feb. 22, 2022 GlobalAtlanta.com
Trevor Williams reports that a new snapshot of India's trade and investment ties with the Southeast U.S. show that Georgia is easily the country's largest partner in the region, especially when it comes to the technology services sector. Commissioned by the Consulate General of India in Atlanta, the compendium tracks data from across the six states in the consulate's territory, a region where it has placed heavy emphasis since opening India's "youngest" consulate in 2012.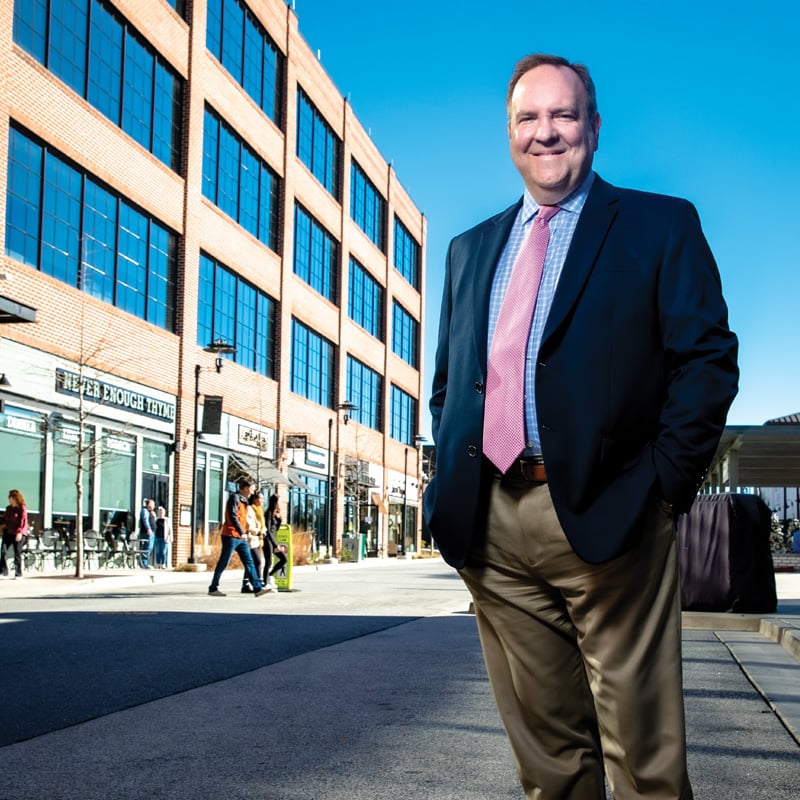 Feb. 22, 2022 Georgia Trend – Exclusive!
Jennifer Hafer reports, as Muhammad Ali once said, "It's not bragging if you can back it up." When Kevin Tanner declares Forsyth County "the best place in Georgia to live and work," the county manager quickly goes about listing all the reasons why: low taxes, safe communities, home to 75 international companies and a world-class parks and trail system.

Feb. 22, 2022 Atlanta Journal-Constitution
Greg Bluestein reports, fueled by high demand for used vehicles, Carvana Co. said Tuesday it plans to hire as many as 3,500 new employees in Georgia over the next few years as the online retailer expands its campus in Dunwoody. The fast-growing firm, which already employs about 1,500 Georgians, recently subleased a 21-story building at the suburban State Farm complex overlooking I-285 and is hiring for positions in customer service, engineering and other roles.

Feb. 22, 2022 Walton Tribune
David Clemons reports, at the request of the JDA and its four member counties, the state will take the lead on bringing Rivian to the area — and claim title to the land. This move, first reported by The Walton Tribune, will erase the need for local governments to conduct public hearings on zoning and other controversial measures.

Feb. 22, 2022 Atlanta Business Chronicle
Savannah Sicurella reports that whispers are circulating of major West Coast media companies looking to put new corporate divisions in Atlanta. Buzz around one company in Atlanta's real estate community often fades as quickly as a new name emerges, but one theme usually remains constant: the media companies making inquiries are large enough to energize the Atlanta economy and anchor the city's newest developments.

Feb. 22, 2022 Augusta Chronicle
Jozsef Papp reports that Augusta-Richmond County government continues to have almost double the amount of full-time employees as Columbia County but government employees earn more in Columbia County. The Augusta Chronicle obtained and analyzed salary records from both counties and looked at how much employees earned on average.

Feb. 22, 2022 Fresh Take Georgia
Sarah Swetlik and Christian Gehrke report that food truck owners say they're frustrated with what they describe as Georgia's complex permitting bureaucracy. In addition to a business license, the Georgia Department of Public Health requires a health permit and a separate inspection for each county the truck operates in.

Feb. 22, 2022 GPB
Riley Bunch reports that the increased politicization — and polarization — of education and our nation's history on race that is sweeping the nation has put teachers into an increasingly uncomfortable situation. Across the state, teachers have found themselves caught in a conservative battle to ban "divisive topics" from classrooms, which Republican lawmakers define as a various list of ideas regarding race — bills that came from national conservative uproar over so-called "critical race theory" in classrooms.

Feb. 22, 2022 Georgia Recorder
Clay Voytek reports that the rental assistance program is administered statewide by the Department of Community Affairs, and it offers federal funds covering up to 18 months in rent and utility bills. The department has so far struggled to distribute its first allotment of federal funding despite what experts and advocates call a clear housing need.

Feb. 22, 2022 Capitol Beat News
Dave Williams reports that Gov. Brian Kemp signed bipartisan legislation Monday that prohibits the state from doing business with companies that are boycotting Israel. The Georgia House and Senate overwhelmingly passed different versions of House Bill 383 last year. It didn't receive final passage until early in this year's session when the House agreed to the Senate version.

Feb. 22, 2022 Atlanta Journal-Constitution
Andy Peters reports that store owners want to also sell the juice that makes electric vehicles go, and with 4,687 locations in Georgia they are positioned to do that. But they are hesitant to install expensive chargers, fearing Georgia Power will construct its own stations and have an unfair advantage in pricing the power and equipment. The owners' hesitancy is leaving EV drivers with fewer options and slowing the national priority of spreading charging infrastructure.