Georgia Trend Daily – Feb. 16, 2022
Feb. 16, 2022 Georgia.gov
Staff reports that Governor Brian P. Kemp today joined the Georgia Department of Economic Development (GDEcD) in announcing that the State of Georgia achieved a record-breaking year for international trade. In 2021, Georgia's total trade reached $166.11 billion across 223 countries and territories. As reported by GDEcD's International Trade team, Georgia set a record for exports of $42.36 billion in 2021.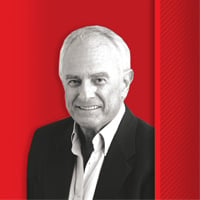 Feb. 16, 2022 Georgia Trend – Exclusive!
Loran Smith writes, if you watch almost any network, you'll notice the talented women sideline reporters covering just about any sport. Emily Gagnon, a sports anchor and reporter for CBS 46 in Atlanta, thinks such an assignment would be nice, but she appreciates her spot as a hard-working sports reporter who has at least four college football programs to cover along with the big-league Braves, NFL Falcons, NBA Hawks and Atlanta United soccer team.

Feb. 16, 2022 Atlanta Journal-Constitution
Nancy Clanton reports that Emory University's Nell Hodgson Woodruff School of Nursing and Goizueta Business School will be co-hosts of the Business Case for Nursing Summit — a one-day event bringing together health care, business and nursing thought leaders to explore trends in the nursing workforce. The summit will incorporate the School of Nursing's Ada Fort Lecture, featuring Dr. Peter Buerhaus, PhD, RN, FAAN, FAANP.

Feb. 16, 2022 Fresh Take Georgia
Sarah Swetlik reports that Rich Clark, the owner of C&S Oyster Bar in Vinings, said he buys Georgia oysters on the rare occasions he can find them because they have a wonderful, unique flavor that combines the brine of the coldwater Northern oysters with the plump texture and mildness associated with those from the Gulf.

Feb. 16, 2022 WABE
Emil Moffat reports, every day at Norfolk Southern's Inman Yard intermodal facility in Northwest Atlanta, around a thousand shipping containers are delivered by train. Awaiting their arrival is a fleet of giant overhead cranes with their square frames straddling the railroad tracks, ready to unload containers.

Feb. 16, 2022 Georgia Recorder
Ross Williams reports that former Georgia Gov. Sonny Perdue, who also served as United States secretary of agriculture, has been named sole finalist to lead the state's public college and university system despite worries over his lack of educational experience and fears that his conservative political past may be seen as divisive to some students. The Georgia Board of Regents voted unanimously to approve Perdue as finalist for chancellor of the University System of Georgia at a special called meeting Tuesday afternoon.

Feb. 16, 2022 Albany Herald
Alan Mauldin reports that after an eventful career working around the world, Wayne Johnson decided he was ready to settle down to a job in education to end his work days. "I was CEO at a couple of companies, started several businesses that ended up employing quite a number of folks," he said.

Feb. 16, 2022 Covington News
Taylor Beck reports that former Newton County commissioner Tim Fleming announced Tuesday, Feb. 15, that he has launched a campaign for the District 114 seat in the Georgia House of Representatives. Fleming is the former chief of staff for Gov. Brian Kemp.

Feb. 16, 2022 State Affairs
Beau Evans reports, as his mother tells it, Georgia Attorney General Chris Carr – when he was four years-old – cried over former Republican President Gerald Ford's loss to Democratic then-challenger Jimmy Carter. A few years later, Carr went against the grain from his classmates by choosing the role of Republican candidate Ronald Reagan during a fourth-grade mock presidential debate.

Feb. 16, 2022 GPB
Donna Lowry reports that longtime Georgia education champion, State Sen. Lindsey Tippins (R-Marietta), announced today after 12 years in office, he won't seek another term. Tippins first became well known in Georgia education circles during his 12 years on the Cobb County Board of Education.

Feb. 16, 2022 The Center Square
Nyamekye Daniel reports that a group of Georgia Republicans has proposed a bill to exempt law enforcement officers from paying state income taxes. Rep. Rick Williams, R-Milledgeville, the lead sponsor of House Bill 992, said the measure would help small municipalities and counties provide an incentive to law enforcement officers "without placing such a hardship on their budgets."

Feb. 16, 2022 Marietta Daily Journal
Aleks Gilbert reports that the Cobb County School District is among the best in the state, its students sporting above-average graduation rates and grades on standardized tests. So when its accrediting firm announced a "special review" last year after receiving complaints about infighting on the school board and questionable purchases the district had made, some were puzzled. Angry, even.

Feb. 16, 2022 Capitol Beat News
Dave Williams reports that legislation prohibiting giant social media platforms from censoring content based on the author's viewpoint cleared a Georgia Senate committee Tuesday. Reining in social media platforms including Facebook and Twitter has become a national issue since the companies suspended former President Donald Trump's accounts a year ago.

Feb. 16, 2022 Atlanta Journal-Constitution
Patricia Murphy, Greg Bluestein and Tia Mitchell report that tempers are flaring under the Gold Dome, and State Rep. David Wilkerson is one of the lawmakers at the center of the tumult. A few days earlier, Republican state Rep. Darlene Taylor threatened to call Capitol police after a testy exchange with Wilkerson over redistricting in the House committee she chairs.