Sports Desk: Love of the Games
Emily Gagnon, a sports anchor and reporter for CBS 46 in Atlanta, connects viewers with the inside stories of the big games.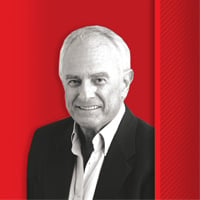 If you watch almost any network, you'll notice the talented women sideline reporters covering just about any sport.
Emily Gagnon, a sports anchor and reporter for CBS 46 in Atlanta, thinks such an assignment would be nice, but she appreciates her spot as a hard-working sports reporter who has at least four college football programs to cover along with the big-league Braves, NFL Falcons, NBA Hawks and Atlanta United soccer team.
Yes, she says with a polite smile, a network job would turn her head, but she enjoys the fulfillment that comes with being connected to the sports scene in the 8th-ranked TV market in the U.S. She is consumed by her work; she often works on her off days. She has plenty of insightful stories to present on the nightly news year-round .
Her goal is to take you inside the locker room, into the inner sanctums, and let you know what the players and coaches are thinking and scheming, connect you with the inside story of the big game coming up or how the most recent game was won.
If enjoying what you do is part of the professional objective, then Gagnon finds her daily routine about as fulfilling as it could be. Seeing the Braves rise to the World Series title last October and following the Georgia Bulldogs long run as the No. 1 college football team in the country were gratifying, red letter days on end, but also hard work. However, she enjoys being a local star – not for the celebrity of it, but for the rewards of a job well done and the satisfaction that she has told a story the best it could be told in a major league city that is as passionate about sports as any market in the country.
A native of Ottawa, Canada, Emily came South with her mother and a sister, Amy, who works for ESPN in New York, because the family matriarch simply could not stand the bitter cold and prolonged Canadian winters. They settled in Orlando.
Emily's mom purchased two season tickets to Orlando Magic games, which allowed her to rotate taking her daughters to NBA outings. This was Emily's introduction to big-time sports. She missed her high school senior prom, opting to go to a Magic playoff game instead.
She enrolled at the University of South Florida in Tampa and graduated cum laude with a bachelor of arts degree in telecommunications/news with a minor in Spanish – her third language after French, her native tongue, and English.
Following graduation, she began paying her dues. She started out in Meridian, Miss., then moved to Tyler, Texas. Next, she became the sports director of KSN-TV in Wichita, Kansas, covering the Chiefs and Royals and Kansas Jayhawk basketball.
She didn't stay in one place very long, owing to opportunities in bigger markets, but has found a home at WGCL, the CBS affiliate in Atlanta.
She admits to having so much fun that she couldn't imagine doing anything else for a living. Much of her satisfaction with her job is that she has fallen in love with her adopted home, noting that she was "born up north, loves the south."
At home in the barbecue joints of college towns such as Auburn, Oxford, Tuscaloosa and Athens, she has become a passionate fan of NCAA football. "It is the best," she says. Although the campus scene, with the energy, classic competition, tailgating and love-of-alma-mater passion overwhelms her, she is fascinated by the variety she has found in Atlanta. The fall, for example, was exhilarating for her, dashing over to Athens for a UGA press conference, then to the Falcon's headquarters at Flowery Branch and finishing her day with Braves batting practice at Truist Park.
Gagnon identifies with college football because the players, for the most part, still play for the love of the game. "Then there is the mystique that hovers over the college campus," she says. "Most colleges are located in small towns, which are so cozy and attractive. There is such energy and passion on game day, the bands and the tailgating. I can't get enough of college football."
She signed up for a job that, by design, is five days a week, but that seldom comes about. There is no off season, but she's not complaining.
"My work," she says, "is my life."