Georgia Trend Daily – Feb. 15, 2022
Feb. 15, 2022 Georgia.gov
Staff reports that Governor Brian P. Kemp announced he will appoint The Honorable Andrew Pinson to fill the vacancy on the Supreme Court of Georgia created by the retirement of The Honorable David E. Nahmias. Judge Pinson and his successor to the Georgia Court of Appeals, The Honorable Ben Land, have both previously undergone the application and review process with the Judicial Nominating Commission.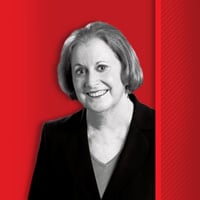 Feb. 15, 2022 Georgia Trend – Exclusive!
Susan Percy writes, the first column I ever wrote for Georgia Trend was put together hurriedly in the aftermath of 9/11, a rambling patchwork of observations about shopping for American flags and trying to regain some equilibrium. It ran in the October 2001 issue. I'm sure I was still in shock when I wrote it.

Feb. 15, 2022 Atlanta Journal-Constitution
Kelly Yamanouchi reports that for U.S. airlines, 2021 was better than 2020. Still, passenger counts last year fell far short of pre-pandemic levels. The nation's airlines carried 670.4 million passengers in 2021, according to preliminary data from the U.S. Bureau of Transportation Statistics.

Feb. 15, 2022 Macon Telegraph
Liz Fabian reports, when Macon-Bibb County Mayor Lester Miller announced a new amphitheater and development plans for Macon Mall, who could have envisioned the possibility of an aerial transportation network to the property? Georgia Mobility Company and JPODS LLC hope to build a rapid transport network of pods or gondolas to connect downtown to the Macon Mall, similar to amusement park rides likes the Agri-Lift at Georgia National Fairgrounds but with enclosed cars.

Feb. 15, 2022 Brunswick News
Staff reports that the seafood industry in Georgia will share $50 million in USDA grants with 23 other states and one U.S. territory. The U.S. Department of Agriculture announced the grant amount Monday. Funds will go to help support seafood processors, processing facilities and processing vessels through the Seafood Processors Pandemic Response and Safety Block Grant Program (SPRS).

Feb. 15, 2022 Georgia Trend – Exclusive!
Julia Roberts reports that our Perspectives series this month features Dr. Kyle Marrero, President of Georgia Southern University. In this video, learn how Georgia Southern University can help get soldiers back to active duty and train students for their careers at the same time. You will hear about this special program – which the school is uniquely positioned for because of its campus locations – from Dr. Kyle Marrero, President of Georgia Southern University, in this last, short video in our series of six.

Feb. 15, 2022 WSB-TV
Richard Elliot reports that Georgia's Secretary of State wants to see state troopers at every polling place from Cuthbert to Calhoun, and he's asking the General Assembly and governor's office to help make that happen. But that request is drawing fire from Georgia Democrats, who say it's just not practical.

Feb. 15, 2022 Marietta Daily Journal
Hunter Riggall reports that the Georgia House of Representatives passed Republican-sponsored maps to redraw districts for the Cobb County Board of Commissioners and Cobb Board of Education Monday afternoon. The vote was 95-64 for the commission map, and 94-59 for the school board map.

Feb. 15, 2022 The Center Square
Nyamekye Daniel reports that Gov. Brian Kemp is backing a proposal to allow parents to opt their children out of face-covering requirements at Georgia schools. Kemp said Monday the measure, dubbed the Unmask Georgia Students Act, would give parents of public school students the right to choose whether their child must wear a mask while on school grounds.

Feb. 15, 2022 GPB
Sarah Kallis reports that the Senate Education and Youth Committee heard two bills about curriculum taught in schools on Monday. Senate Bill 377, sponsored by Sen. Bo Hatchett (R- Cornelia), had its second hearing where it met criticism from educators and students. The bill would limit schools' ability to teach "divisive concepts."

Feb. 15, 2022 Georgia Recorder
Ross Williams reports that a so-called parental bill of rights passed a state Senate committee Monday, while another controversial bill banning the promotion of "divisive concepts" in public school or university classrooms is set for another hearing. Senate Bill 449, sponsored by Buford Republican Sen. Clint Dixon, a floor leader to Gov. Brian Kemp, spells out rights for Georgia parents of public school children, including the right to review all instructional materials used in a child's classroom.

Feb. 15, 2022 Capitol Beat News
Dave Williams reports that the Georgia Department of Education is accepting applications for a new tax credit aimed at recruiting teachers for high-need subjects in underserved public schools. The General Assembly passed legislation last year authorizing a state income-tax credit for teachers in 100 rural and/or low-performing schools.

Feb. 15, 2022 Atlanta Journal-Constitution
Patricia Murphy reports, "How are you qualified for this job?" It's the starting point for nearly all job interviews. Even former two-term Gov. Sonny Perdue will be no exception later today when he sits down for a formal interview with members of the Board of Regents to be chancellor of the University System of Georgia.