State of Mind: The Last Word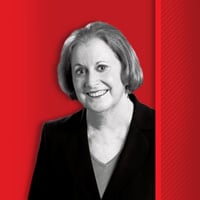 The first column I ever wrote for Georgia Trend was put together hurriedly in the aftermath of 9/11, a rambling patchwork of observations about shopping for American flags and trying to regain some equilibrium. It ran in the October 2001 issue.
I'm sure I was still in shock when I wrote it. I had spent a pretty intense few hours on the day of the terrorist attacks trying to reach my then-college-age daughter in Washington, D.C. She was, thankfully, safe, but as bewildered as I about what had happened and what it all meant. I remember thinking that lots of others must also be trying to reach loved ones. I understood the overwhelming relief they would feel when they heard, "I'm OK" on the other end of the line; but I could not bear to imagine what it would be like to get no answer at all.
From that first column, I progressed to other topics, some light-hearted, many seeking to find common ground with readers on issues that were troubling and difficult. Throughout the years, with the encouragement and indulgence of publishers and editors who could easily have steered me elsewhere or shut me down entirely, I veered more into the political realm – not always a good place to find that common ground I once thought might be my happy place. But it seemed important to use the platform I was afforded to speak out on topics that are important to me and to the state of Georgia.
I am a native Georgian – sixth- or seventh-generation (family records are unclear) on my mother's side; my dad was an Irish Catholic guy from the Bronx. I have lived in Georgia most of my life. I grew up in Decatur, went to St. Pius X High School and am a proud University of Georgia journalism school grad. I've been privileged to work many years in my chosen career, starting with an internship at a small weekly, the DeKalb New Era-Record, and ending with my long tenure at Georgia Trend.
The column-writing gig came with the job I assumed in August 2001 – executive editor of the magazine, with an eventual upgrade to editor. After I stepped down as full-time editor at the end of 2013, I continued to do the column. The original title was "Business Casual," but last year my editors suggested the name was bit dated and offered "State of Mind," which I quickly agreed to.
Throughout the life of the column, I've had the chance to say what I wanted in the way I wanted, despite a few subscription cancellations by readers who disagreed with me. Both publishers (themselves award-winning column-writers) I answered to over the last two decades – Neely Young for the first several years, Ben Young more recently – have been unfailingly supportive, as have my editorial colleagues who had my back in matters large and small. I am enormously grateful for that support.
When I started the column, Georgia had a Democratic governor – Roy Barnes. Since then, three Republicans – Sonny Perdue, Nathan Deal and Brian Kemp – have had the job. Now Kemp is running for a second term with opposition from his own party – notably, former U.S. Sen. David Perdue – and a strong Democratic candidate, voting rights activist and former Georgia House member Stacey Abrams. There is plenty of fodder for plenty more columns, but I believe it is now time for different voices to more thoroughly explain and illuminate the state's political landscape. Brian Robinson, the Republican political consultant who was Nathan Deal's press secretary, has been writing well-informed columns from the right for several months. Next month, he will be joined by long-time Democratic political strategist Tharon Johnson, who played a key role in President Barack Obama's re-election campaign. He will provide a Democratic perspective.
So, this is my final column for the magazine – No. 244. I made the decision last fall to wrap things up, and my colleagues were kind enough to understand why I felt it was the right time to leave and to express regret at my decision. (I'm happy to say I will continue to do some work for the magazine, including the monthly Political Notes.)
I am grateful to those who have read what I have written over the past 20 years and especially to those who responded to my words – those who agreed with me and those who did not.
Thank you. It's been a great ride.