Georgia Trend Daily – Feb. 8, 2022
Feb. 8, 2022 Albany Herald
Staff reports that Congressman Sanford Bishop Jr., D-Ga., announced that the U.S. Department of Agriculture Rural Development Commission has awarded $1.25 million to local farms through the Value Added Producer Grant program. Awardees in middle and southwest Georgia included Goodson Pecans LLC, Georgia Organic Peanut Association Inc., Southern Pasture Power LLC, Longleaf Ridge Farms LLC, and New Communities at Cypress Pond.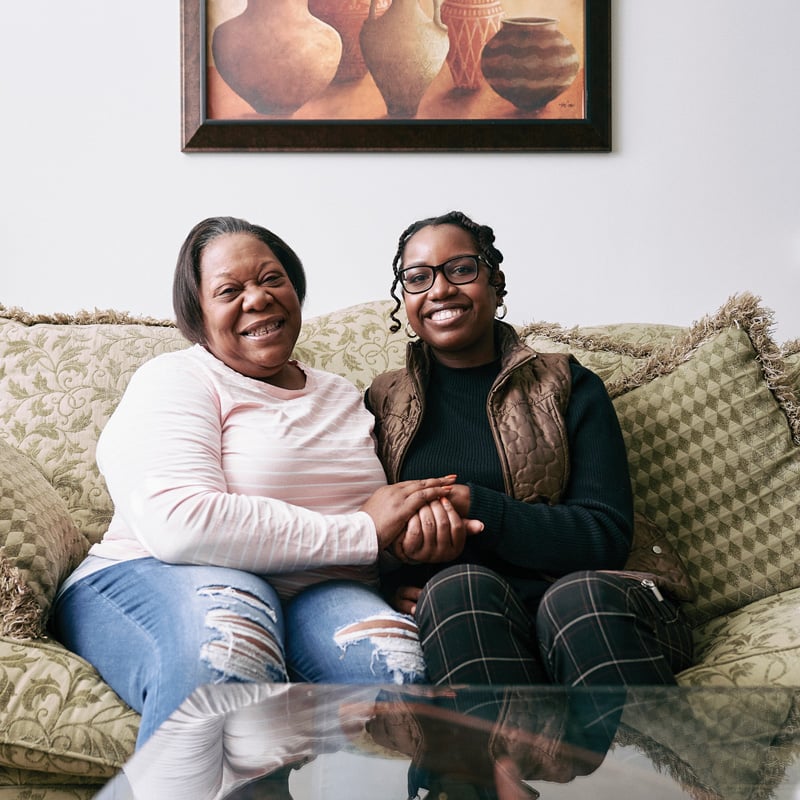 Feb. 8, 2022 Georgia Trend – Exclusive!
Michele Cohen Marill reports that Virginia Neal had a terrible headache, the kind that made her feel like she might pass out. She'd had this before, and she figured it was brought on by the stress of just trying to get by. She knew it could also be a warning sign that her blood pressure was getting dangerously high.

Feb. 8, 2022 Atlanta Journal-Constitution
Kelly Yamanouchi reports that Frontier Airlines and Spirit Airlines announced Monday they will merge, joining together two ultra low-cost U.S. carriers. Denver-based Frontier and Miramar, Fla.-based Spirit have become known for their budget model, charging extra for large carry-on bags as well as checked bags, and also charging for in-flight beverages.

Feb. 8, 2022 GlobalAtlanta.com
Trevor Williams reports that the first made-in-Georgia Kia Sportage compact SUV rolled off the line at the Korean automaker's West Point plant Feb. 1, making the company's oldest nameplate its newest addition to the list of models produced in the state. The Sportage has been around since the 1990s, though the newly revamped 2023 edition shares little in common with its austere ancestor.

Feb. 8, 2022 The Current
Mary Landers reports that James Goodman says Camden County is trying to intimidate him, but it's not working. Goodman, a St. Marys council member, along with fellow Camden resident Paul Harris, filed a petition in December with the probate court to force a county-wide referendum on the purchase of land for the planned spaceport.

Feb. 8, 2022 The Center Square
Nyamekye Daniel reports that Georgia collected nearly $3 billion in taxes for the third consecutive month, according to Gov. Brian Kemp's office. The state collected $2.95 billion in taxes in January, slightly less than the $2.98 billion collected in December. It was 16.7% more than what Georgia collected in January 2021.

Feb. 8, 2022 Georgia Health News
Andy Miller reports that the state Senate unanimously approved a bill Monday extending Medicaid coverage from six months to a year for low-income post-partum women. The legislation aims to address Georgia's high rate of maternal mortality — women's deaths related to pregnancy.
Feb. 8, 2022 Georgia Trend – Exclusive!
Julia Roberts reports that our Perspectives series this month features Dr. Kyle Marrero, President of Georgia Southern University. In the fifth video, learn about the Fred and Dinah Gretsch School of Music at Georgia Southern University in this Perspectives video featuring President Dr. Kyle Marrero.

Feb. 8, 2022 11 Alive
Doug Richard reports that Georgia lawmakers will consider reducing the number of counties and school districts in Georgia. This is an issue that hasn't gotten a lot of traction over the years because each county is packed with local politicians wielding their own political power. But, a move to consolidate counties now has signs of life.

Feb. 8, 2022 Savannah Morning News
Will Peebles reports that the walls of Georgia House Rep. Edna Jackson's office are still pretty bare, spare a few books, trinkets and photos. But she's looking to make the office feel more like home.

Feb. 8, 2022 Georgia Recorder
Ross Williams reports that Supreme Court Justice Clarence Thomas could be honored with a statue on the grounds of the state Capitol, despite outcry from Democrats who say the plan to honor the conservative African American justice is racially insensitive, with one senator calling the Georgia native "a hypocrite and a traitor." The state Senate approved a bill to create a committee to design and build a statue of Thomas 32 to 21 along party lines.

Feb. 8, 2022 CNN
Veronica Stracqualursi and Terence Burlij report that Republican candidate Vernon Jones announced Monday he was ending his bid for Georgia governor and would instead run for Congress in 2022. In announcing his decision, Jones threw his support behind former US Sen. David Perdue, whom former President Donald Trump has backed against incumbent Gov. Brian Kemp in the GOP primary.

Feb. 8, 2022 Georgia Recorder
Ross Williams reports that a federal judge handed former Sen. David Perdue a win Monday in a courtroom battle over fundraising in his Republican primary campaign to oust Gov. Brian Kemp. Kemp can no longer use a special leadership committee to raise unlimited funds during the legislative session leading into the primary election, though the committee can still raise money for other candidates.

Feb. 8, 2022 Capitol Beat News
Dave Williams reports that Republicans in the state Senate Monday defended legislation prohibiting the teaching of critical race theory in Georgia schools from criticism by Democrats that the bill would stifle honest discussion of America's history of systemic racism. "We're not perfect. Our history is stained with racism," Sen. Bo Hatchett, R-Cornelia, the bill's chief sponsor, told members of the Senate Education and Youth Committee.

Feb. 8, 2022 Atlanta Journal-Constitution
Greg Bluestein reports that Democratic U.S. Sen. Raphael Warnock's first TV ad aims to connect with apprehensive Georgia voters with a concise message: "I see you, I hear you, I am you." "I understand the work I was sent to the Senate to do," Warnock said in the ad debuting Tuesday, "and that's what I intend to keep doing for Georgia."