Georgia Trend Daily – Feb. 3, 2022
Feb. 3, 2022 Dalton Daily Citizen-News
Staff reports that a Las Vegas, Nevada-based manufacturing company will build a facility that will employ some 400 workers in the Murray South Industrial Park, according to Eli Falls, president and CEO of the Murray County Industrial Development Authority. Green Galaxy Group has purchased 41 acres in the industrial park to build its first U.S. manufacturing facility.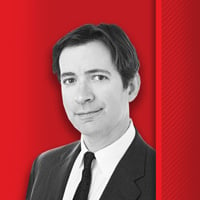 Feb. 3, 2022 Georgia Trend – Exclusive!
Ben Young writes, the Atlanta Regional Commission (ARC) organized its annual LINK trip to Chicago last fall, and it's taken me this long to wrap my head around it. Apart from the vigorous schedule of tours, panels and speakers, the fact that this was my first trip out of the state in several years added to the whirlwind, leaving me dizzy, exhilarated and inspired.

Feb. 3, 2022 Atlanta Journal-Constitution
Christopher Quinn reports that a proposed state legislation to protect farms from lawsuits is setting off a battle over the rights of farmers against the rights of property owners near them. Proponents of House Bill 1150 say farms and agricultural operations such as slaughterhouses need more protection against being sued for emitting smells, noises and other activities that neighbors find offensive and believe diminish their property values.

Feb. 3, 2022 Savannah Morning News
Nancy Guan reports that Savannah will bring together about 400 leaders from a variety of sectors during the inaugural Southeast Georgia Leadership Forum. The two-day event will showcase a range of speakers and presenters, as well as host networking sessions for attendees.

Feb. 3, 2022 Gwinnett Daily Post
Curt Yeomans reports that Georgia senators OK'd a plan to move the Gwinnett County Board of Education to nonpartisan elections, but they are not going to let the county's voters weigh in on the matter. Senate Bill 369 was approved by a vote of 32-21 in the chamber.

Feb. 3, 2022 Marietta Daily Journal
Chart Riggall reports that Cobb County government will unveil a "robust public awareness campaign" on the four cityhood movements percolating through the legislature, two of which advanced from the House Governmental Affairs committee Wednesday.

Feb. 3, 2022 Georgia Recorder
Ross Williams reports that Georgia's Student Access Loan program was established in 2012 as a last resort for students who had exhausted their other options. But a recent report from the state auditor found major challenges with the program, including a default rate of about 31% after three years, compared with 10% for federal borrowers.

Feb. 3, 2022 The Center Square
Nyamekye Daniel reports that Georgia residents could receive tax cuts for donating to law enforcement and foster care organizations under legislation moving through the state Senate. Senate Bill 361 would give up to $5,000 in credits to each taxpayer who donates to a law enforcement agency.

Feb. 3, 2022 Washington Post
Joseph Marks reports that a judge may soon release a sealed report which was prepared as part of a years-long lawsuit over the security of Georgia's voting machines. Its author, Alex Halderman, was given rare access to dig through the machines and look for ways to hack them.

Feb. 3, 2022 Valdosta Daily Times, Ga.Fla.News
Asia Ashley reports that a second mental health reform proposal will be making its way through the Georgia General Assembly as legislators seek to curtail mental health incidents, especially pertaining to the incarceration of nonviolent offenders. Lt. Gov. Geoff Duncan unveiled a bipartisan plan Monday that establishes a collaboration between local law enforcement agencies and certified behavioral health specialists through the establishment of a statewide co-responder team model.

Feb. 3, 2022 Capitol Beat News
Dave Williams reports that legislation guaranteeing parents' involvement in their children's education was introduced into the General Assembly Wednesday on behalf of Gov. Brian Kemp. Dubbed the Parents' Bill of Rights, the legislation will be steered through the state House and Senate through separate versions sponsored by Sen. Clint Dixon, R-Buford, and Rep. Josh Bonner, R-Fayetteville, two of Kemp's floor leaders.

Feb. 3, 2022 Atlanta Journal-Constitution
Patricia Murphy, Greg Bluestein and Tia Mitchell report that the anticipated move to ban transgender athletes in school sports took its first step forward with a Republican bill introduced Tuesday. Specifically, the bill says it would be unlawful for public or private schools that compete against Georgia public schools to "operate, sponsor, or facilitate athletic programs or activities that permit a person of one gender to participate in an athletic program or activity designated for persons of the opposite gender."