Political Notes: The Ups, Downs and In-betweens
New Quick Start head, WIN List endorsements, redistricted candidate swaps and remembering Johnny Isakson.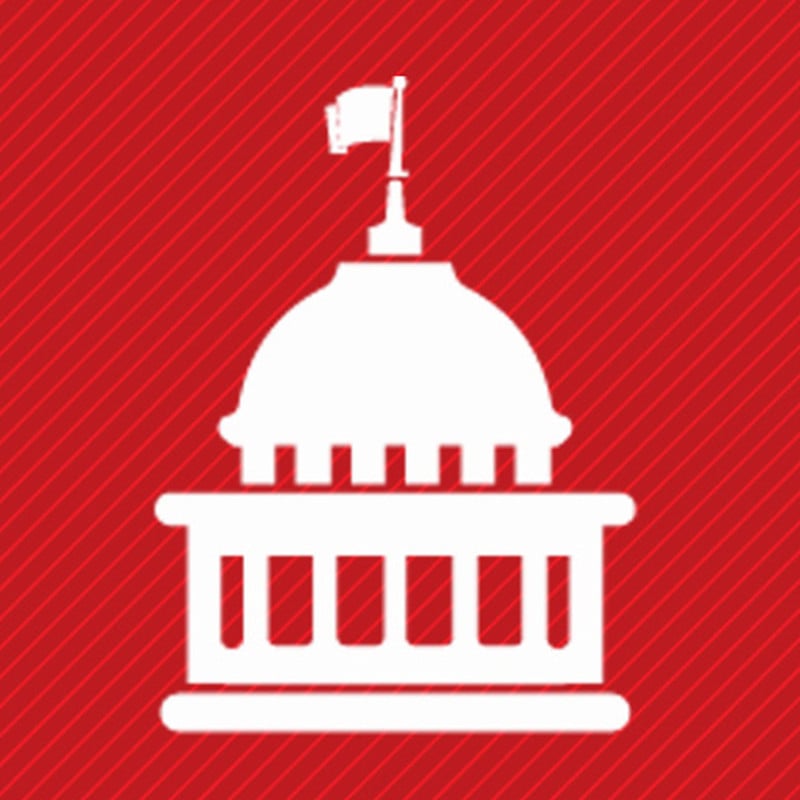 In Memoriam: Georgia's former U.S. Sen. Johnny Isakson, a lifelong Republican who died in December at the age of 76, is remembered by friends and colleagues from both parties as a man of integrity and accomplishment.
Georgia Gov. Brian Kemp said in a statement, "As a businessman and gifted retail politician, Johnny paved the way for the modern Republican Party in Georgia, but he never let partisan politics get in the way of doing what was right. His work to champion our veterans, deliver disaster relief for Georgia farmers after Hurricane Michael, and always stand up for Georgia's best interest in the U.S. Senate will live on for generations."
Democratic Sen. Raphael Warnock recalled Isakson's presence at Ebenezer Baptist Church's celebrations of Martin Luther King Jr. and said, "We're all better for Senator Isakson's many decades of service, and it is an honor to serve in the seat he once held. He was an upstanding elected official, and an even better man."
Isakson served in both the Georgia State Senate and House of Representatives and in the U.S. Senate and House, the only Georgian to be elected to all four. He resigned in 2019 due to ill health, some years after he was diagnosed with Parkinson's disease.
Throughout his public service, he was both a pragmatist and an optimist. In a 2017 Georgia Trend interview, he said, "I'm always optimistic, and the older I get the more optimistic I get." This combination allowed him to get things done – notably, legislation he brokered early in his Senate career that allowed Delta Air Lines, which had filed for bankruptcy, to stretch out payments on its pension plans and protect employee pensions.
Isakson was Georgia Trend's 2005 Georgian of the Year and was inducted into the magazine's Most Influential Georgians Hall of Fame in 2020.
---
New Quick Start Head: Scott McMurray is the new assistant commissioner/COO for Georgia Quick Start. The announcement was made by Greg Dozier, commissioner of the Technical College System of Georgia that administers the Quick Start program to provide workforce training for new and expanding businesses in the state.
McMurray was previously deputy director of global commerce at the Department of Economic Development.
---
WIN List Endorsements: Georgia WIN List has announced endorsements for four Democratic women who are candidates for statewide office this year: voting rights activist Stacey Abrams for governor; State Sen. Jen Jordan for attorney general; State Rep. Bee Nguyen for secretary of state; and businesswoman Nicole Horn for labor commissioner.
Georgia WIN List is a political action committee dedicated to electing pro-choice Democratic women to state and legislative offices. Since beginning its work in 2000, it has helped elect some 75 women. Melita Easters is executive director and founding chair of the group.
---
GOP Challenge to Bishop: Georgia's Democratic 2nd District Congressional Representative, Sanford Bishop, the longest-serving member of the state's delegation, has a Republican challenger for his seat. He is Chris West, a Thomasville native who is an Air Force officer and general counsel for a real estate development company.
The district, which has changed as a result of last year's Republican-led redistricting, covers 30 Southwest Georgia counties including Thomas County.
---
Kemp's Floor Leaders: Seven key Republican legislators are serving as floor leaders for Gov. Brian Kemp in this year's General Assembly session. In the House, they are Reps. Josh Bonner, Fayetteville; Jodi Lott, Evans; Lauren W. McDonald III, Cumming; and Steven Meeks, Screven. In the Senate, they are Sens. Clint Dixon, Buford; Russ Goodman, Homerville; and Bo Hatchett, Cornelia.
---
House Swapping: State Sen. Michelle Au (D-Johns Creek), a physician, has announced she will run for re-election – but as a candidate for House District 50, currently represented by Angelika Kausche, instead of her current Senate District 48. She is the first Asian American woman to serve in the Georgia Senate. She says her Senate district was "the sole Senate district targeted purposefully by the Republican majority party" in its redistricting last year.
The legislative "house-swap" may work in the other direction, too: State Rep. Charlice Byrd (R-Woodstock), elected in 2020 to represent House District 30, will be challenging State Sen. Kay Kirkpatrick (R-Marietta), also a physician, for her newly drawn Senate District 32 seat. Kirkpatrick was elected in 2017.