Treasure hunt on Jekyll Island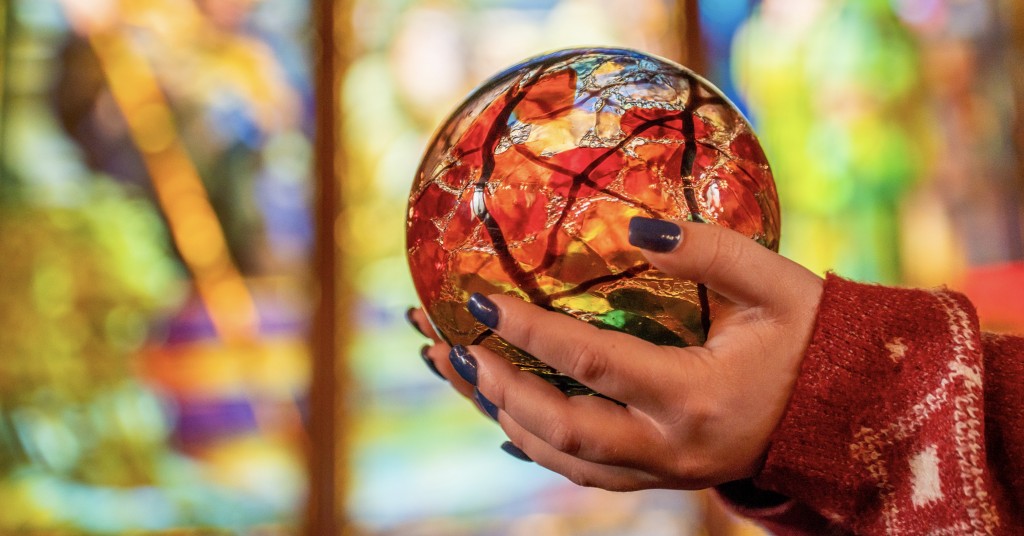 For those looking for a fun, outdoor activity, the annual hide-and-seek adventure on Jekyll Island is back. Visitors and residents are invited to take part in the Island Treasures game now through the end of February. It involves exploring the historic district, the beach village, parks and common areas along established paths to look for hidden globes that can be redeemed for glass collectables. Instead of the usual 250 globes, 550 are being hidden, upping the odds of eager hunters finding one.
The island tradition is inspired by local history. In the 1900s, east coast fishermen marked their nets with glass balls or floats that would occasionally break loose and wash ashore for beachcombers to find. In the 1950s, collecting these rare glass floats became a hobby. To commemorate this history, Jekyll Island began choosing hand-picked artists to create glass treasures that successful hunters could take home. This year marks the 20th anniversary of the Island Treasures hunt and it coincides with the State of Georgia's purchase of Jekyll Island 75 years ago.
Adding to the celebration, 100 limited-edition Island Treasures were commissioned to honor the 100th anniversary of the Tiffany window in the island's Faith Chapel. Each unique globe features elements of color and design inspired by Louis Comfort Tiffany.
So, it's time to head to the coast and begin the hunt, which is free and open to the public. Along the way you're sure to discover the natural and cultural creations that make Jekyll Island special.
Photo courtesy of Jekyll Island Treasures
Do you follow us? Find us on Linkedin, Facebook, Twitter and Instagram.