Political Notes:The Ups, Downs and In-betweens
New city leaders, redistricting, the race for governor and more.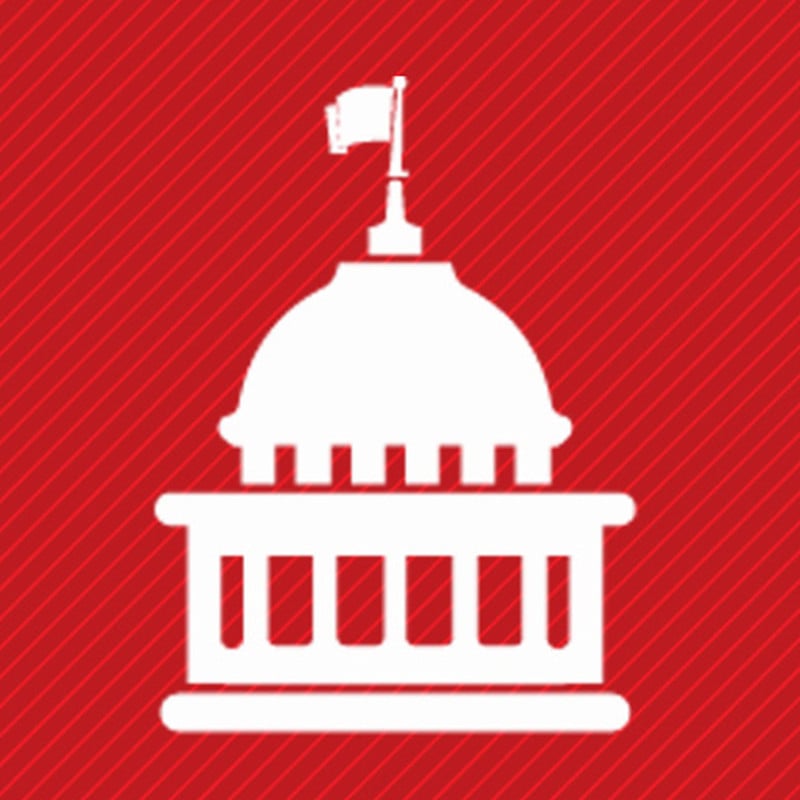 The Race Is On: Gov. Brian Kemp picked up two high-profile challengers last month, one a Democrat and one a fellow Republican, each hoping to make him a one-term governor. Stacey Abrams, the Democratic voting rights activist, announced that she will run; just days later, Republican former U.S. Sen. David Perdue said he will challenge Kemp for the Republican nomination.
Abrams, the 2018 Democratic gubernatorial nominee, lost a close race to Kemp. Perdue, a staunch supporter of former President Donald Trump, lost a close runoff early in 2021 to Democratic Sen. Jon Ossoff.
Both Abrams and Perdue, for different reasons, have been highly critical of Kemp as regards voting and elections. Abrams has accused Kemp and other Republicans of engaging in voter suppression, while Perdue has blamed Kemp and Secretary of State Brad Raffensperger for the Republicans' loss of two Georgia Senate seats – including his own. The state's primary elections are scheduled for Tuesday, May 24.
---
City Leaders: Two-term City Council Member Andre Dickens is Atlanta's 61st mayor, after a convincing victory over City Council President Felicia Moore in the Nov. 30 runoff. Dickens claimed nearly 64% of the vote to Moore's 36%. He succeeds Mayor Keisha Lance Bottoms, who declined to run for a second term. Former Mayor Kasim Reed lost his bid for another term, after placing third in the Nov. 3 general election.
Doug Shipman, new to politics after serving as CEO of the National Center for Civil and Human Rights and the Woodruff Arts Center, becomes city council president. Other winners from that night include Democrat LaRhonda Patrick, the first woman and first Black mayor of Warner Robins; and Cosby Johnson, a Brunswick native who is that city's 60th mayor.
---
Redistricting Roundup: One of the earliest effects of the General Assembly's congressional redistricting session, and resulting map, was Democratic Rep. Lucy McBath's announcement that she will run this year in the 7th District rather than her current 6th District, challenging her Democratic colleague and incumbent Rep. Carolyn Bourdeaux.
State Republicans who controlled the redistricting process redrew McBath's district to eliminate heavily Democratic areas in Cobb, DeKalb and Fulton counties and add more conservative precincts in Cherokee, Dawson and Forsyth counties. McBath and others have said it would be highly unlikely she could win in the newly drawn 6th. The 7th District lost some parts of Forsyth but gained Democratic-leaning sections of Gwinnett County. It is likely to be an even stronger Democratic base.
Republican Rep. Marjorie Taylor Greene's 14th District was rearranged to add some Democratic-leaning Cobb County sections – something neither the Cobb residents nor Greene were happy about.
Democratic Rep. Sanford Bishop's 2nd District in Southwest Georgia became more competitive with a move from majority Black to just under 50% Black. Bishop, who has served in Congress for 28 years, says he will run for reelection.
---
No Name Changes: The Board of Regents (BOR) of the University System of Georgia (USG) has determined that it will not move ahead with recommendations from an advisory group to rename some 75 buildings and colleges on 26 public college and university campuses. Many of the 75 bear names of slaveholders, Confederate leaders or those considered to have supported white supremacy.
The Regents offered no explanation for their decision.
The advisory committee, created in June 2020 and headed by Albany State University President Marion Fedrick, reviewed the names of some 900 buildings and educational entities. Among those suggested for name changes were the University of Georgia's Henry W. Grady College of Journalism and Mass Communication, named for the post-Civil War editor of The Atlanta Constitution who championed the "New South," but whose writings indicated support for white supremacy, and several buildings named after the late U.S. Sen. Richard B. Russell, including one at Georgia College in Milledgeville.
---
New BOR Officers: Harold Reynolds, CEO of BankSouth Holding Co., headquartered in Greene County, is the 2022 chair of the Regents. He is a past chair of the State Board of Technical and Adult Education, now the Technical College System of Georgia.
Erin Hames, headmaster at Heritage Preparatory School, a Christian school in Atlanta, and former deputy chief of staff for Gov. Nathan Deal, is the new vice chair.
Reynolds, a founding partner of Linger Longer Development Co., is a graduate of Georgia Tech.
Hames, a member of the State Bar of Georgia, has an undergraduate degree from the University of Georgia and a law degree from Georgia State University College of Law.
---
U.S. Attorney Nominee: Ryan Buchanan, an experienced federal prosecutor, has been nominated by President Joe Biden to be the U.S. Attorney for the Northern District of Georgia, headquartered in Atlanta. He will succeed former Republican State Rep. Byung "BJay" Pak, who was appointed by former President Donald Trump but resigned after pressure from the White House to support Trump's claims of election fraud. Buchanan, who comes with strong recommendations from Georgia's Democratic U.S. senators, Jon Ossoff and Raphael Warnock, has been an assistant U.S. attorney in Atlanta since 2013.