Political Notes: Ups, Downs, and In-betweens
Former Savannah mayor wins special election, former Georgia Supreme Court chief justice goes to law school, remembering Max Cleland and more.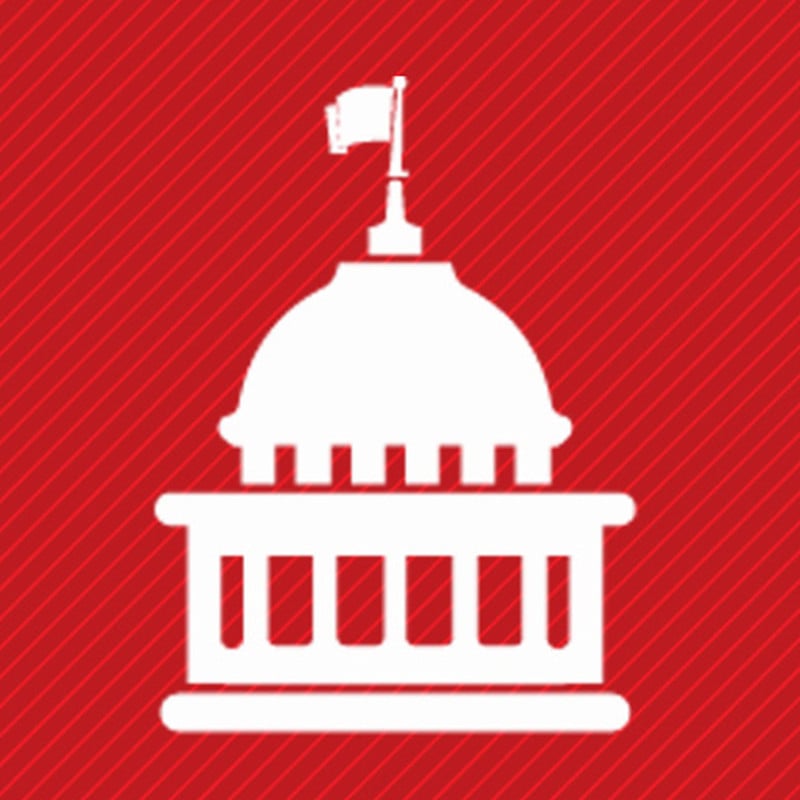 In Memoriam: More than half a century after a live grenade severely injured him in the Vietnam war, former U.S. Sen. Max Cleland died in November at the age of 79. An Atlanta native, he served Georgia in several capacities including state senator and secretary of state. His roles in the federal government included heading the Veterans Administration under former President Jimmy Carter and being elected to the U.S. Senate in 1996. He received both the Silver and Bronze stars for the Army service that cost him three limbs. In a statement, President Joe Biden, who served with Cleland in the Senate, called him "a lifelong champion of the dignity and rights of working people and America's wounded veterans."
---
Jackson Wins: Former Savannah Mayor Edna Jackson, a Democrat, won a special election to complete the term of the late State Rep. Mickey Stephens (D-Savannah) and was sworn in as House District 165 representative in time to participate in the special November redistricting session of the General Assembly. Jackson, 77, who won with more than 53% of the vote, has said she will not run for another term, but hopes to encourage younger candidates.
---
Beck Sentenced: Former Georgia Insurance Commissioner Jim Beck received a sentence of 87 months in federal prison following his conviction earlier this year for embezzling some $2.6 million from an underwriting association he managed from 2012 to 2018. He has also been ordered to pay restitution. He has appealed.
Beck was elected insurance commissioner in 2018 but served only a few months before he was removed. He was replaced by Commissioner John King, who was appointed by Gov. Brian Kemp.
The state of Georgia has settled a whistleblower lawsuit brought by three insurance department employees who said Beck fired them for providing information to a reporter about his activities. The three will split $870,00 from the state.
---
New Kemp Staffer: Brad Bohannon, formerly vice president of government affairs at the Georgia Lottery and a one-time chief of staff to former Republican Congressman Lynn Westmoreland, has joined Gov. Kemp's staff as director of government affairs and policy. Lauren Curry, who previously held that position, is now the governor's chief operating officer.
---
Melton Returns to School: Harold Melton, former chief justice of the Georgia Supreme Court, has been named to the Carl E. Sanders Chair in Public Leadership at the University of Georgia (UGA) School of Law, where he received his law degree. He will teach a seminar in the spring semester. Melton joined the state Supreme Court in 2005 and served as chief justice from 2018 until he stepped down this year. David Nahmias succeeded him as chief justice.
---
Solicitor General Appointed: Attorney Stephen Petramy became Georgia's solicitor general in November. He will oversee appellate and multistate litigation in state and federal courts for the Department of Law. Petramy was previously an attorney with Jones Day in Washington, D.C., and a law clerk for U.S. Supreme Court Justice Samuel Alito. He earned his law degree at Yale Law School.
---
USG Foundation Award: Gov. Kemp received the Eldridge McMillan Lifetime Achievement Award from the University System of Georgia Foundation in recognition of his service to public education. It is the foundation's highest award.
---
Alford Pleads Guilty: A former member of the USG Board of Regents, Clarence Dean Alford, pleaded guilty to racketeering, according to the state attorney general's office. Alford was sentenced by Chief Superior Court Judge Robert F. Mumford to 15 years and will serve eight years in prison and the rest on probation, during which time he may not do any business with the state. Alford is alleged to have exploited a financial services industry practice called factoring, in which a business may sell accounts receivable to a third party at a discount. The attorney general's office says his goal was to obtain some $1.7 million by selling fake accounts receivable and that he created false invoices, contracts and other documents and forged the signatures of state employees, and used his position on the board of regents to further his scheme.
---
Déjà Vu: Yet another lawsuit by supporters of former President Donald Trump, trying to pursue their claims of fraud in the 2020 election that gave Georgia's electoral votes to President Joe Biden, has failed. The supporters wanted to inspect 147,000 absentee ballots from Fulton County, but Superior Court Judge Brian Amero dismissed the suit and ruled that the plaintiffs lacked standing to sue.