Georgia manufacturer delivers world-class product sustainability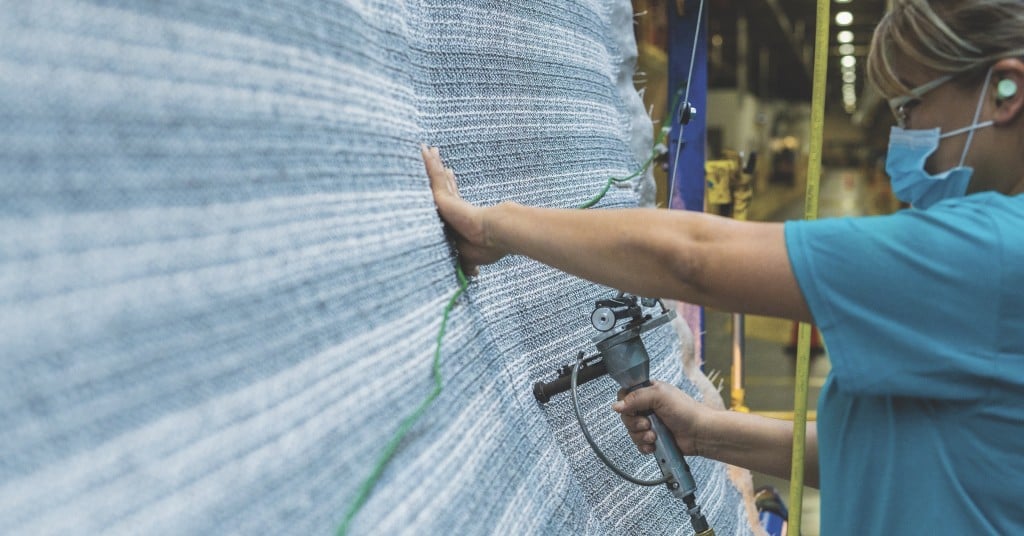 Dalton-based flooring products company Shaw Industries recently announced its EcoWorx® carpet tile is among the first in the world to meet the new Cradle to Cradle Certified® version 4.0 standard. Launched in 1999, EcoWorx® was the first flooring product to achieve the original Cradle to Cradle certification. Now, the product conforms to the certification's more rigorous standards that cover:
Chemical use and regulations
Global best practices related to social fairness and product lifecycle
Clean air and climate protections to slow the rate of climate change
Water and soil stewardship to ensure clean water and healthy soils
Along with EcoWorx®, nearly 90% of Shaw products are certified by the Cradle to Cradle Products Innovation Institute, which sets global standards for safe and sustainable products. The California-based nonprofit promotes the creation and use of products and materials that positively impact people and the planet.
Shaw is one of the flooring giants that have made Dalton the carpet capital of the world, and these manufacturers are Whitfield County's largest employers. Learn more about the businesses behind the area's boom in this month's feature, "Manufacturers Welcome." And find out about Dalton's economic forecast in "Advantages Abound."
 Photo of a carpet tufting operator provided by Shaw Industries
Do you follow us? Find us on Linkedin, Facebook, Twitter and Instagram.