Georgia's EV ecosystem is flourishing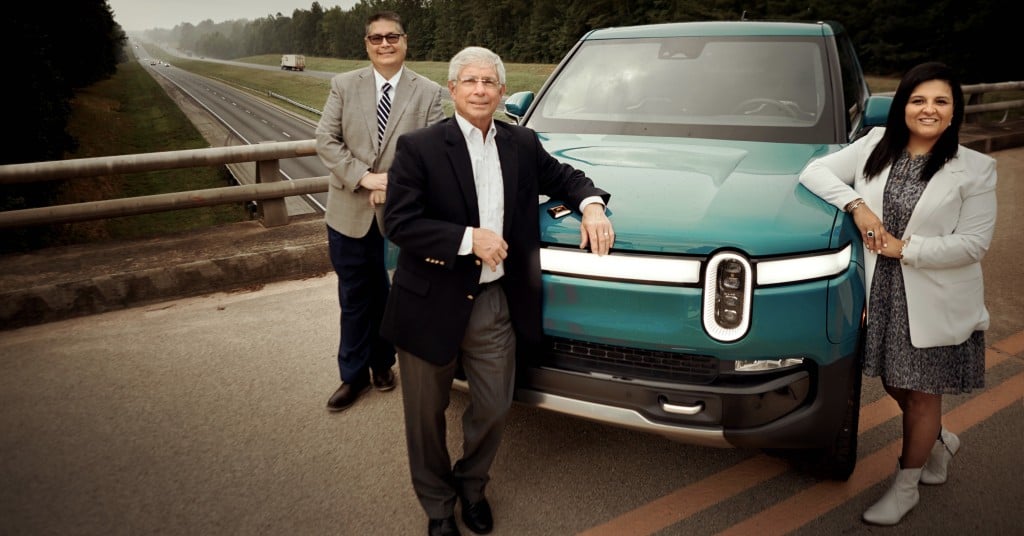 Anyone who hasn't been hiding under a rock this year is likely aware of Georgia's growing stature as an electric vehicle (EV) hub. Two major EV automakers have announced plans to build manufacturing plants in the state – Rivian Inc. and Hyundai Motor Group – and parts suppliers are lining up to join them.
Hyundai announced a $5.54 billion facility investment in Bryan County near the coast and Rivian is planning a $5 billion plant east of Atlanta, facilitated by the Joint Development Authority of Jasper, Morgan, Newton and Walton counties. The JDA has partnered for years to land a major project at its Stanton Springs North megasite and the Rivian deal is slated to deliver 15,000 direct and indirect jobs.
What should we expect when these facilities are up and running? To get an idea, below are some photos of Rivian's state-of-the-art, 2.6 million-square-foot plant in Normal, Ill., which produces trucks and commercial vans. (Yes, that's a grill – an optional accessory – that fits inside the Rivian pickup.)
A video tour of the Normal plant also provides a glimpse of what production will look like when the Georgia-made EVs come to life.
To learn more about Rivian's and Hyundai's plans, along with their suppliers, check out "Electric Revolution" in this month's issue.
Top photo by Gregg McGough. Shown with a Rivian truck near where the plant will be built east of Atlanta are, left to right, Shane Short, executive director of the Development Authority of Walton County; Jerry Silvio, chair of the Joint Development Authority of Jasper, Morgan, Newton and Walton counties; and Serra Hall, executive director of the Newton County Industrial Development Authority.
Rivian photos contributed.
Do you follow us? Find us on Linkedin, Facebook, Twitter and Instagram.