Political Notes: Ups, Downs, and In-betweens
An ambassadorship, special redistricting legislative session and new Fulton County Elections Board chair.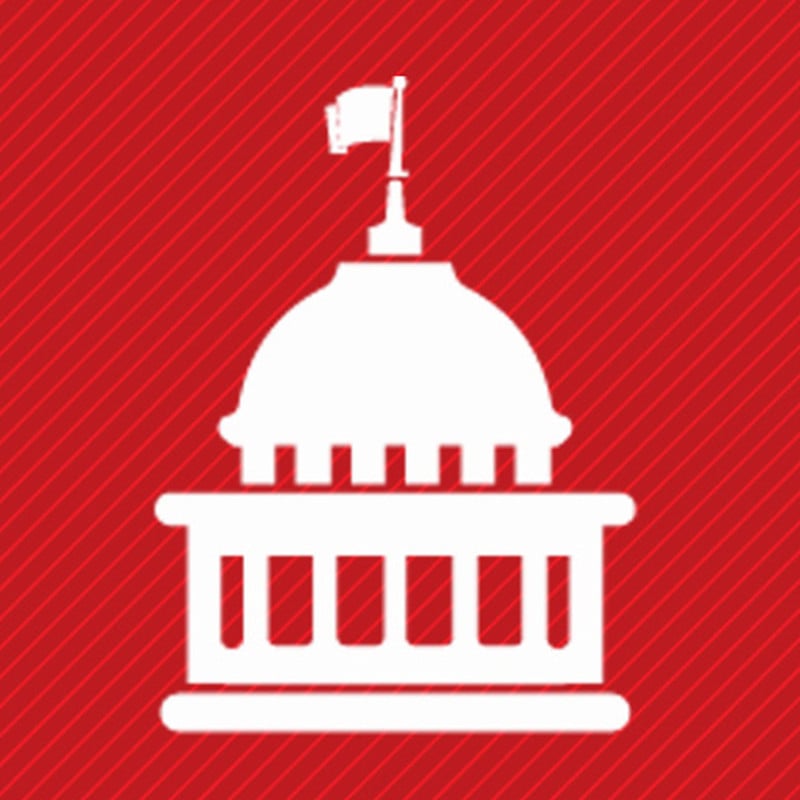 Ambassadorship for Smyre: Longtime State Rep. Calvin Smyre (D-Columbus) has been selected by President Joe Biden to serve as ambassador to the Dominican Republic.
Smyre, 74, an early Biden supporter, was first elected to the Georgia House in 1974 and is the longest-serving representative in the Statehouse. He was the first Black legislator to serve as a governor's floor leader and played a key role in helping former Gov. Roy Barnes change the state flag to remove Confederate imagery. More recently, Smyre worked to ensure passage of a hate crimes bill and the repeal of the citizen's arrest bill. He was the first Black chair of the state Democratic party.
His ambassadorial appointment drew praise from Democrats and Republicans alike. House Speaker David Ralston (R-Blue Ridge) said in a statement: "As dean of our House, Calvin has a wealth of institutional knowledge and a collegial spirit that will be sorely missed. I consider it an honor to have served with him. And while I will miss seeing my friend every day, our nation will be better for his service as our ambassador."
---
Redistricting: Gov. Brian Kemp has called a special session beginning Wednesday, Nov. 3, to redraw Georgia's congressional districts and state legislative districts, as required by law, based on population numbers from the U.S. 2020 census.
Georgia's population has increased by about a million, with most of the gains near urban areas; most rural areas have lost population.
As usual, the party in control of the state General Assembly – this year, as in 2010, Republicans – will be in charge of the redistricting process. The special session is expected to last about three weeks.
---
Broce Sworn In: Candice Broce, former communications director and chief deputy executive counsel for Gov. Kemp, is the new commissioner of the Department of Human Services as well as director of the Division of Family and Children's Services. Broce was previously interim director of the department and chief operating officer.
She is from Cartersville and has a bachelor's degree from Georgia Tech and a law degree from Georgia State.
---
Hines To Accounting: Veteran state official Gerlda B. Hines has been named state accounting officer by Gov. Kemp. She is the first Black woman to hold that position. She was previously commissioner and chief financial officer at the Department of Human Services and deputy chief financial officer for the Georgia Department of Community Health. She is a graduate of Loyola University in New Orleans.
---
ABAC's Bridges Retiring: David Bridges, the longest-serving college president in the University System of Georgia (USG), is stepping down as head of Abraham Baldwin Agricultural College (ABAC). During his 16-year tenure, which began in 2006, ABAC transitioned from a two-year institution to a four-year college offering bachelor's degrees. In a statement, USG Acting Chancellor Teresa MacCartney noted that Bridges, the son of a farmer and a teacher, "never strayed far from his roots. The University System of Georgia is better for it, and we're incredibly grateful for his service to our students and state."
---
Prisons Investigation: The U.S. Department of Justice's Civil Rights Division is investigating violence and poor conditions in Georgia's prisons. The DOJ said in a news release the inquiry would look at violence among prisoners and abuse of inmates who are transgender, gay, lesbian or intersex. The investigation will seek to determine whether Georgia provides prisoners "reasonable protection from physical harm at the hands of other prisoners and by staff."
---
New Elections Chair: Former Atlanta City Council President Cathy Woolard is the new chair of the Fulton County Elections Board, a body that has been criticized for voting issues in the county and is facing increased scrutiny and threats of a state takeover under provisions of Georgia elections law SB 202.
Woolard, who has worked as a lobbyist and a contractor for Fair Fight Action, was nominated for the chair's position by Fulton County Commission Chair Robb Pitts and approved by a 4-2 vote.
---
Small Business Advocate: The Georgia Department of Economic Development's new director of small business outreach is Allen Fox. The position is charged with supporting and empowering small businesses throughout the state and making them "aware of the state resources available to help them start up, expand operations and create good-paying jobs," Gov. Kemp said in a statement. Some 1.6 million Georgians are employed in small businesses. Fox is formerly the economic development department's director of creative industry partnerships.
---
Voting Dates: Georgia's municipal elections are scheduled for Tuesday, Nov. 2. Runoff elections, where needed, are set for Tuesday, Nov. 30.