Georgia Trend Daily – Oct. 5, 2021
Oct. 5, 2021 Georgia Recorder, GPB
Ellen Eldridge reports that as word spread early last year about a novel coronavirus, families began changing their minds about putting aging parents in long-term residential care facilities. From there, the pandemic worsened an existing gap between those who need care and those who provide it, said Dr. Jennifer Olsen, the CEO of the Rosalynn Carter Institute for Caregivers.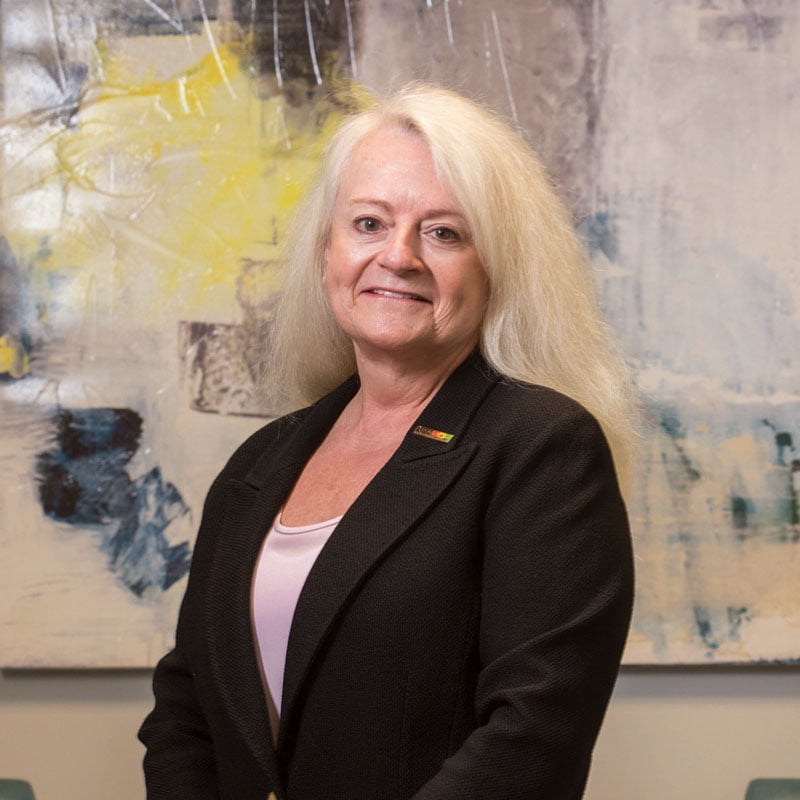 Oct. 5, 2021 Georgia Trend – Exclusive!
Kenna Simmons reports, maybe, after months of takeout and delivery, you finally got a table on the patio of your favorite local restaurant. Instead of a menu, you see a QR code – and instead of a waiter, you see instructions on how to order on your phone. Yes, even though you're sitting at the restaurant.

Oct. 5, 2021 Atlanta Journal-Constitution
Kelly Yamanouchi reports that in August, United Airlines became the first major U.S. carrier to require that employees get vaccinated against COVID-19. Other major U.S. airlines, including American and Southwest, announced over the weekend and on Monday that they also are requiring employees to get shots.

Oct. 5, 2021 National Geographic
Sarah Gibbens reports, in Georgia, the peach is iconic: It's on license plates, lottery tickets, beer cans, "I voted" stickers, and billboards. And in the Peach State, Fort Valley is the peach capital and the site of Peach County's annual festival, offering food trucks, beauty queens, games, live music, and large crates of ripe fruit.

Oct. 5, 2021 Georgia Health News
Andy Miller reports that tens of thousands of UnitedHealthcare members will now face higher out-of-pocket fees if they go to Wellstar Health System hospitals and doctors. The contract between the two organizations ended Sunday without a new agreement.

Oct. 5, 2021 Albany Herald
Staff reports that despite the pandemic, Abraham Baldwin Agricultural College had an economic impact of $390,015,778 on south Georgia during the 2020 fiscal year. "ABAC provides enormous social and economic benefits to the region in a variety of ways," Renata Elad, dean of the Stafford School of Business at ABAC, said.


Oct. 5, 2021 Augusta Chronicle
Abraham Kenmore and Zoe Nicholson report, as September ended, nearly 390,000 Georgia households were behind on rent. There is money available to help them catch up – the state government received $552.3 million in federal Emergency Rental Assistance.

Oct. 5, 2021 WABE 90.1
Jim Burress reports that Oct. 4 was the deadline for Georgians to register to vote in the November general election. One voting rights organization has been banking on a younger block of voters to reach their 30,000 registrations goal.

Oct. 5, 2021 Georgia Recorder
Stanley Dunlap reports that the new 8-foot tall steel fence surrounding the state Capitol will give a fortress-like feel as lawmakers, lobbyists and visitors return in force in early November for a special legislative session. The Georgia Building Authority completed the extensive security fence project this month after crews painted the bars and put finishing touches on the gates around the four main entrances.

Oct. 5, 2021 The Center Square
Nyamekye Daniel reports that Georgia lawmakers will start the final leg of redistricting in less than a month when they convene at the state Capitol for a special session. U.S. Census Bureau data showed Georgia's population grew by 1 million people from 2010 to 2020.

Oct. 5, 2021 Clayton Crescent
Robin Kemp reports that U.S. Senator Jon Ossoff has introduced a bill to protect election workers from threats, harassment, and violence. The Election Worker and Polling Place Protection Act would extend that protection to election workers' families and property, including volunteer elections workers and people who manage election machines and supplies, as well as to polling places and tabulation centers like "The Bunker."

Oct. 5, 2021 Atlanta Journal-Constitution
Patricia Murphy, Greg Bluestein and Tia Mitchell report that Democrat Marcus Flowers is giving Republican Rep. Marjorie Taylor Greene a run for her money in the scramble for campaign cash. The U.S. Army combat veteran said Tuesday he'll report raising more than $1.3 million in the three-month span between July and September.