Improving Metro Atlanta's transit connectivity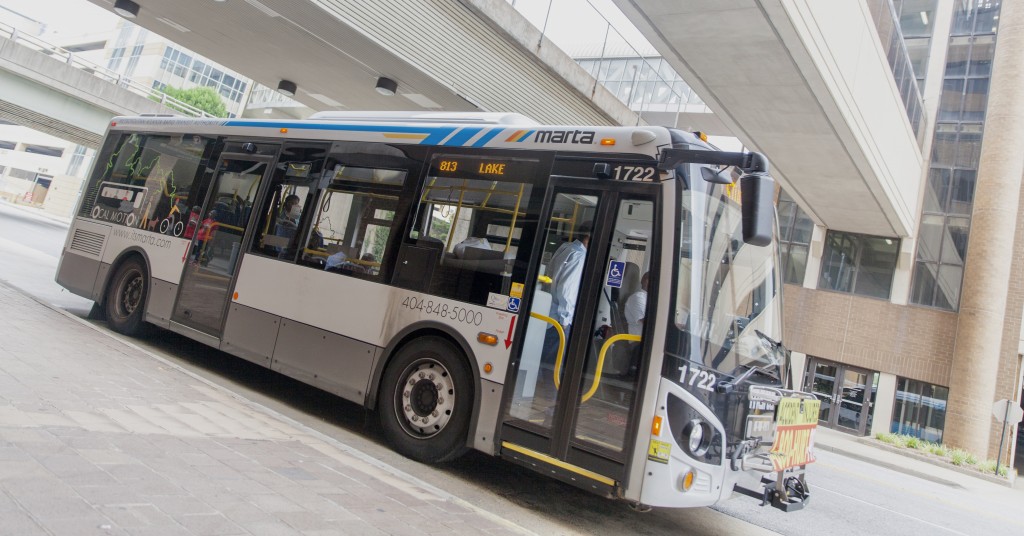 According to the Atlanta-Region Transit Link Authority, which works to connect transit options across the 13-county metro area, fewer than 25% of the region's residents live within walking distance of a bus or rail station. And only 3% can walk to a location where buses or trains come at least every 15 minutes.
The MARTA transit service and Georgia Tech are working to improve this connectivity. Thanks to a $1 million grant from the U.S. National Science Foundation, the partners will pilot an On-Demand Multimodal Transit System Solution (ODMTS) aimed at filling the gaps among rail and bus routes. The project will combine traditional public transit with ridesharing services. Riders will use a smartphone app to request a vehicle to arrive at a nearby location where it will also pick up other passengers in the area.
These on-demand vehicles are less expensive to operate than buses or trains, able to reach a larger population and can be deployed as needed rather than following a set route. The service will connect to fixed bus-route transfer hubs like rail stations and park-and-ride lots. Cost of the service will be MARTA's current fare of $2.50 and will include transfers. This type of first- and last-mile connectivity aims to increase convenience and decrease transit time for more people.
The ODMTS will be tested in DeKalb, Clayton and Fulton counties and in the city of Atlanta. It will dovetail with MARTA's comprehensive redesign of its bus network. Details about how to participate will be announced in the next few months. When operational, ODMTS will help decrease traffic congestion and reduce greenhouse gas emissions by enabling more people to replace personal vehicles with public transportation.
Additional transportation initiatives are also underway in the region, like a $1.93 million autonomous shuttle project in Clayton County that will connect to three MARTA stops. Learn more about that and other ways some of the South Metro community improvement districts are filling transportation gaps in this month's feature, "Recovering, Reopening and Ramping Up."
 Photo provided by MARTA
 Do you follow us? Find us on Linkedin, Facebook, Twitter and Instagram.