Political Notes: Ups, Downs, and In-betweens
New Georgia College president, another U.S. Senate candidate, census data, a presidential award winner and more.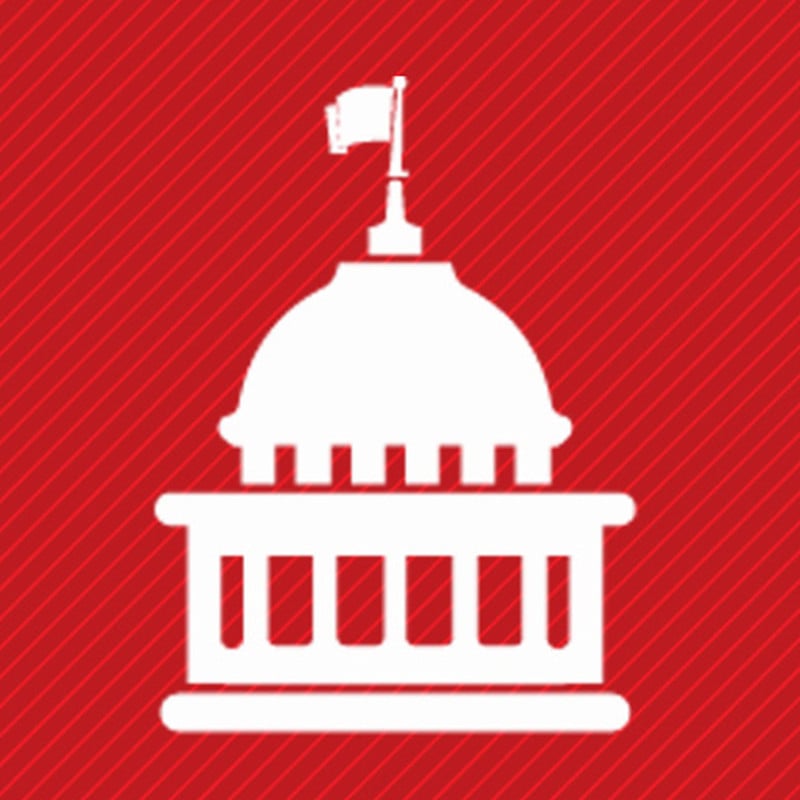 Cox to Head Georgia College: Former Secretary of State Cathy Cox becomes president of Georgia College in Milledgeville Oct.1.
She was dean of the Mercer University School of Law prior to her selection by the Board of Regents to head the liberal arts college that is part of the University System of Georgia and enrolls some 7,000 students. Before that, she was president of the private Young Harris College in North Georgia for 10 years.
"Cathy Cox has deep experience in liberal arts education and a passion to help Georgia College succeed," said acting University System Chancellor Teresa MacCartney in a statement.
Cox, a former state representative, served as Georgia's secretary of state from 1999 until 2007; she was the first woman elected to that office. A native of Bainbridge, she earned an associate degree from Abraham Baldwin Agricultural College, a journalism degree from the University of Georgia and a law degree from Mercer University School of Law.
---
New Logo, New Look: The Stone Mountain Memorial Association, which oversees Stone Mountain Park, has a new logo that does not feature the controversial Confederate carving of Jefferson Davis, Stonewall Jackson and Robert E. Lee as the previous one did. The new logo instead has an image of the uncarved south side of the mountain and the park's lake.
The association's board has also approved the relocation of some of the Confederate flags in the park (state law prohibits their removal). Other changes aimed at reducing the Confederate emphasis are in the works, but financial constraints are part of the picture. Park revenues have dropped considerably over recent months.
---
Georgia's Voting Law: A federal judge struck down the portion of SB 202, Georgia's new election law, that banned photographing or recording any completed ballot. However, he allowed other portions of the law to stand, including those that establish earlier deadlines for absentee ballot applications and limit the number of ballot drop boxes.
U.S. District Judge J.P. Boulee found that the photography ban violated First Amendment freedom of speech guarantees. It would have forbidden members of the public, journalists and observers from making an image of a ballot, even during vote counting.
The ruling came in a lawsuit filed by the Coalition for Good Governance, ahead of municipal elections this fall. Other lawsuits challenging SB 202, including one by the U.S. Department of Justice, are pending.
---
Walker in the Race: UGA football legend Herschel Walker ended months of speculation in late August by filing paperwork with the Federal Election Commission to establish his candidacy in the 2022 race for the U.S. Senate. He will run as a Republican and hopes to win the primary and oppose incumbent Democratic Sen. Raphael Warnock in the general election. Walker, a long-time Texas resident and Trump supporter, has never run for office.
---
Award for Oliver: Georgia Department of Juvenile Justice Commissioner Tyrone Oliver received the President's Award from the Council of Juvenile Justice Administrators in recognition of his leadership and service in Georgia's criminal justice system.
In a statement, Gov. Brian Kemp hailed Oliver's "genuine commitment to bettering the lives of countless youth and fostering safe communities across our state."
---
In Memoriam: State Rep. Edward "Mickey" Stephens (D-Savannah) died this summer after a long illness. He was 77. He served in the state House from 2003 through 2004, then again from 2009 until his death. House Speaker David Ralston praised him as "a man of quiet strength."
---
From the Census: Data released by the U.S. Census Bureau shows that Georgia's population, which increased by more than 1 million over the last 10 years – from about 9.6 million to over 10.7 million – has become more diverse, with the number of Black, Latinx and Asian Georgians increasing. The percentage of Georgians identifying as white dropped from 59.7% to 51.9%; some 5.9% of census responders said they identify as more than one race.
Overall, population is becoming more concentrated around cities. Many counties in rural Georgia lost population.
The census data will drive this year's redistricting efforts by the Republican-controlled state legislature.
---
In Memoriam: Former Democratic State Sen. Bobby Rowan, 85, from Enigma in South Georgia, died in August. He was elected to the Senate in 1962 at age 27, then ran unsuccessfully for governor in 1972. He served on the state Public Service Commission for six years, starting in 1985, before retiring from politics.