Georgia Trend Daily – Sept. 29, 2021
Sept. 29, 2021 Georgia Ports Authority
Staff reports, on the heels of reporting the second busiest month in its history, the Georgia Ports Authority Board approved more than $34 million to help expedite an additional 1.6 million twenty-foot equivalent container units in capacity that will begin coming online in December.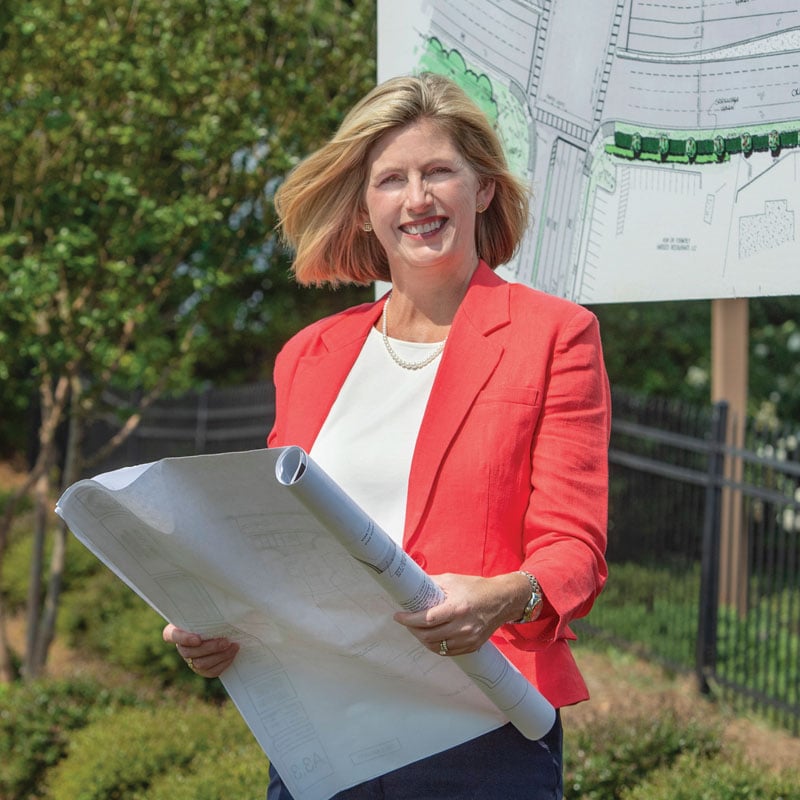 Sept. 29, 2021 Georgia Trend – Exclusive!
Jennifer Hafer reports that somewhat surprisingly, it was business as usual for Cobb County's three community improvement districts (CIDs) last year. "If anything it was busier from a logistics perspective," says Tracy Rathbone Styf, executive director of the Town Center CID.

Sept. 29, 2021 Atlanta Journal-Constitution
Michael E. Kanell reports that logistics company Radial said Tuesday that it is hiring up to 4,000 people to help handle holiday packages at its Locust Grove fulfillment center. Although hiring for the Christmas rush at the 750,000-square-foot facility, the company expects to eventually give more than one-third of the seasonal employees full-time, permanent jobs, said Eric Narvaez, the site director.

Sept. 29, 2021 Dalton Daily Citizen-News
Staff reports that Mohawk Group announces signing The Climate Pledge, a sustainability-driven effort originally co-founded by Amazon and Global Optimism in 2019. Mohawk Group joins more than 200 signatories that are also committed to accelerated climate action.

Sept. 29, 2021 Marietta Daily Journal
Chart Riggall reports that the better part of Georgia's political royalty broke bread Monday to celebrate the life and career of Johnny Isakson, the former U.S. representative and senator hailed as a lion of statesmanship. Gathered in the glittering ballroom of Atlanta's Piedmont Driving Club, the tribute brought in hundreds of friends and supporters.

Sept. 29, 2021 Georgia Recorder
Jill Nolin reports, as a nurse working at a metro Atlanta hospital, Becky Turner is part of a workforce experiencing well-known staffing shortages as the pandemic persists. But as the sister of a 58-year-old woman with Down Syndrome and Alzheimer's Disease who uses a wheelchair, the Lawrenceville resident and her family are also at the mercy of another workforce crisis that is unfolding more quietly in homes and at facilities serving people with disabilities.

Sept. 29, 2021 GPB, The Current
Stephen Fowler reports that a draft proposal of Georgia's new congressional boundaries released by two top Senate Republicans would make one Democratic metro Atlanta swing seat safer while drawing the other into more GOP-friendly exurbs. The plan, unveiled Monday by Lt. Gov. Geoff Duncan and redistricting committee chair Sen. John Kennedy, will not likely be the final version that lawmakers will vote on in November's special session but gives a good starting point to see potential changes.

Sept. 29, 2021 Augusta Chronicle
Joe Hotchkiss reports that Columbia County would no longer be split between two congressional districts under a proposed redistricting map. The traditionally Republican-majority county would fall entirely in House District 12, currently represented by U.S. Rep. Rick Allen. Augusta-Richmond County would stay in the district unchanged.

Sept. 29, 2021 The Center Square
Nyamekye Daniel reports that a group of policy analysts says Georgia has fallen short of funding students' needs across the state, while others say the state's schools have more than they need. A recent report by the Georgia Budget & Policy Institute (GBPI) said Georgia has not fully funded schools despite budget increases.

Sept. 29, 2021 Capitol Beat News
Tim Darnell reports that the U.S. 11th Circuit Court of Appeals has issued a stay on an appeal of Georgia's controversial abortion law, pending the outcome of an upcoming U.S. Supreme Court abortion case. The court made the announcement on SisterSong v Kemp Monday night.

Sept. 29, 2021 WABE 90.1
Jim Burrison reports, on Friday, one day prior to former president Donald Trump's middle-Georgia rally in Perry, the left-leaning Brookings Institution issued a more-than 100-page report on Trump. It traces how his attempts to have Georgia's presidential vote overturned ran afoul of Georgia law.

Sept. 29, 2021 Atlanta Journal-Constitution
Greg Bluestein reports that House Republican leader Kevin McCarthy will headline the Georgia GOP's fall fundraising gala next month as the party looks to rebuild its bank account ahead of pivotal 2022 elections for U.S. Senate and statewide offices. McCarthy said he'll address the Oct. 28 Chairman's Dinner in Atlanta about the party's goal to flip the U.S. House, which Democrats control with a slim majority.