Georgia Trend Daily – Sept. 28, 2021
Sept. 28, 2021 Georgia.gov
Staff reports that Governor Brian P. Kemp yesterday announced a $1,000 pay supplement for all eligible sworn law enforcement officials and first responders in Georgia. Local governments and employers of public safety officials and first responders are encouraged to visit the Office of Planning and Budget's grant funding opportunities website for more information on how to apply, receive, and distribute these funds.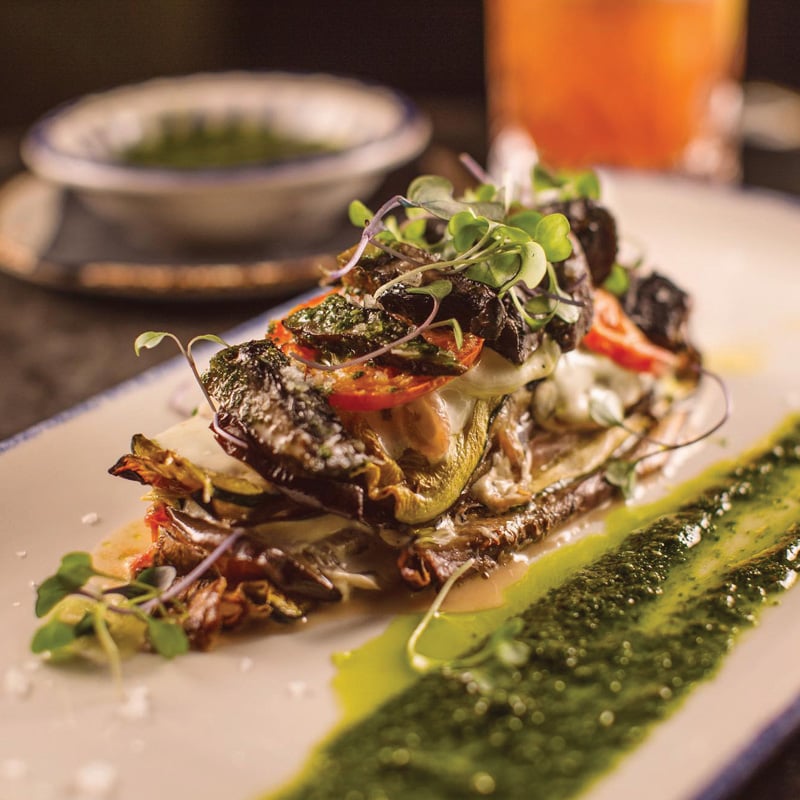 Sept. 28, 2021 Georgia Trend – Exclusive!
Sucheta Rawal reports, located at Modera Sandy Springs mixed-use development on Roswell Road, Casi Cielo transports diners to the southern state of Mexico. The Oaxacan-inspired restaurant by Juan Fernando Henao (of La Parrilla restaurants), anchored by Executive Chef Juan Ruiz (from Colombia), offers unique dishes that are hard to find anywhere else in Georgia.

Sept. 28, 2021 Atlanta Journal-Constitution
Joshua Sharpe reports that owners of the Gainesville poultry plant where a nitrogen leak killed six workers are suing to collect insurance for losses in the tragedy. Foundation Food Group complains that Selective Way Insurance Co. has refused to pay out more than $2 million for the Jan. 28 leak.

Sept. 28, 2021 Savannah Morning News
Zoe Nicholson reports, a trip down truck-clogged Highway 21 reveals the economic driver of the region. Freight carriers and chassis pull up to sprawling warehouses, pass through the port's chain-link gates and slip off the I-16 ramp and into the steady stream of trucks making their way to and from Savannah's Port.

Sept. 28, 2021 Marietta Daily Journal
Chart Riggall reports, with the current contract between Wellstar Health System and United Healthcare set to expire next month, the ongoing dispute between the two healthcare giants has turned ugly.

Sept. 28, 2021 Gainesville Times
Conner Evans reports that a company in Flowery Branch is helping to stop forest fires from spreading in California. Forestry and Agricultural Equipment USA Inc. supplies forestry mulchers and other heavy duty equipment that break down underbrush to keep forests safe and make it more difficult for fires to spread.

Sept. 28, 2021 All On Georgia
Staff reports, participants in Georgia's marine commercial and for-hire industry who experienced a greater than 35 percent loss in revenue during 2020 and/or 2021 due to COVID-19 may now apply for federal financial assistance. The Coronavirus Aid, Relief, and Economic Security (CARES) Act passed by Congress in March 2020 provided Georgia with nearly $2 million in funds to be distributed to marine fishery participants with economic loss from March through May 2020.

Sept. 28, 2021 Brunswick News
Hank Rowland reports that nursing homes and senior care centers are following the path of the lodging industry by hanging their hopes on government. They say they need state legislatures and the U.S. Congress to take actions that will improve their ability to keep employees, fill staff vacancies and continue to care for the nation's elderly and infirm.

Sept. 28, 2021 The Center Square
Nyamekye Daniel reports that rural and minority communities in Georgia need more private-public partnerships to cure health disparities, health and community leaders told lawmakers Monday. The House Health and Human Services Committee heard testimony about the various health care issues that disproportionally plagued Black and Hispanic Georgians and those who live in smaller communities.

Sept. 28, 2021 GPB
Stephen Fowler reports that local officials tasked with running Georgia's elections are asking state officials to delay the qualifying period and the 2022 primary by more than a month so they can complete "complicated redistricting changes" required by law, according to a resolution obtained by GPB News. Elections officials propose the 2022 qualifying period begin April 11, 2022, instead of March 7, and that the primary be held June 28, instead of May 24.

Sept. 28, 2021 Capitol Beat News
Staff reports that the General Assembly's special redistricting session doesn't start until November, but the first map of redistricting season was released late Monday. Lt. Gov. Geoff Duncan, who presides over the Georgia Senate, and Sen. John Kennedy, chairman of the chamber's Redistricting and Reapportionment Committee, put out a proposed congressional district map that would increase the size of districts in rural South Georgia to reflect losses in population during the last decade.

Sept. 28, 2021 Atlanta Journal-Constitution
Greg Bluestein reports that as Congress prepares for a series of key votes to pave the way for President Joe Biden's signature policy legislation, Georgia Democrats raced to drum up support for the far-reaching domestic package with a series of events across Atlanta.