Eat where Georgia leaders dine
Elected officials share their favorite food memories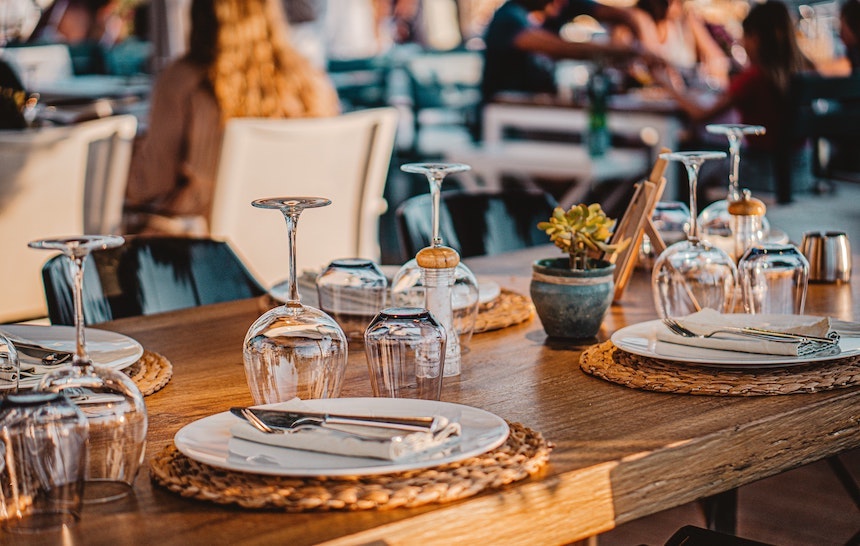 Whether it is a childhood memory, a family reunion or a first date relived, we all have a special place for a specific dish or a restaurant. This month, I spoke to four elected officials from Georgia about their favorite food memories.
Rep. Kasey Carpenter, (R-Dalton) is a second-generation restaurant owner. When he is not eating comfort foods like crispy fried chicken tenders at his restaurants – Oakwood Café and Cherokee Brewing + Pizza – the University of Georgia grad heads to award-winning chef and author Hugh Acheson's Five and Ten in Athens. "It takes me back to my time in college where my wife and I would go out on dates," says Carpenter. "Now that we have four kids, we go back to Athens for a couple's getaway. The seasonal menu is great, but my favorite is the whole fish [snapper or seabass, depending on the catch], accompanied by a stellar wine selection," says Carpenter.
Rep. Marvin Lim, (D-Gwinnett), has fond memories of Shandong cuisine, from Eastern China, at Fung Mei in Duluth. "It is particularly memorable to me because my family immigrated from Manila, the Philippines in summer 1991, when I was seven years old," Lim says. "Like many immigrants, we lived near Buford Highway, and looked around for restaurants to eat at as a family, and this is the one that my dad settled on. They spoke in Chinese, and were quick to serve not too salty Mongolian beef, orange chicken, kung pao chicken and braised tofu. He often returns to the restaurant to celebrate special occasions.
State Sen. Elena Parent, (D-Decatur) favors the French-American Kimball House located at the old Decatur train depot. "I am passionate about both education and oysters," says Parent. She purchased an oyster tasting for eight people through a school fundraising auction and took her family to Kimball House on a Sunday afternoon. "We had a cocktail-paired oyster tasting at a private room, with a dedicated staff educating us about the oyster industry in Georgia and Florida," she says. "It was a great meal, as well as an experience that we shared together as a family."
State Sen. Sonya Halpern, (D-Atlanta), also has ties to the restaurant industry. When traveling through Concourse E at Hartsfield-Jackson Atlanta International Airport, she stops at the two-time James Beard-nominated fine dining restaurant One Flew South, co-owned by her husband Daniel Halpern, for "southernational" cuisine and fresh sushi. But when she is hosting out-of-town visitors, she likes to take them to The Garden Room in Buckhead. "The environment is warm and cheery," she says. "That speaks to our Southern hospitality. There's wonderful décor, consistently good service and an interesting blend of flavors. The lobster roll is delicious, and all the desserts are beautifully presented."
According to the Georgia Restaurant Association, there are over 18,933 eating and drinking establishments around the state. With so many options, how can you pick your one favorite restaurant? To dine where the influencers eat, check out these spots.
Do you follow us? Find us on Linkedin, Facebook, Twitter and Instagram.