Georgia Trend Daily – Sept. 10, 2021
Sept. 10, 2021 WABE 90.1
Jim Burress and Molly Samuel report, two years ago the Golden Ray cargo ship capsized off Georgia's coast. The car carrier had thousands of cars on board as it was leaving the Port of Brunswick on its way to Baltimore.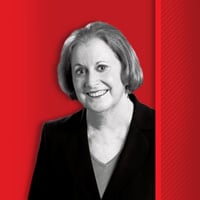 Sept. 10, 2021 Georgia Trend – Exclusive!
Susan Percy writes, this time last year, most of us were worried, in varying degrees, about COVID, about the upcoming elections, about the harsh truths we were confronting in the wake of the Black Lives Matter protests and about crime. And wondering when and how we would get through it all.
Sept. 10, 2021 Atlanta Journal-Constitution
Michael E. Kanell reports that new jobless claims in Georgia fell to 8,035 last week, while the state's unemployment rate continued its descent to a pre-pandemic level, state officials said Thursday. It was the third consecutive week that filings were below 10,000, according to the Department of Labor.
Sept. 10, 2021 GlobalAtlanta.com
Trevor Williams reports that Atlanta-based Salesloft is doubling its European staff across three countries and opening a data center in Germany as growth takes off in the region. The sales software provider has more than doubled revenues (a 125 percent increase) on the continent in the past year, and it plans to grow the team across the United Kingdom, France and Germany as more European companies embrace digital selling amid the pandemic.
Sept. 10, 2021 Atlanta Business Chronicle
David Allison reports that Wells Fargo has claimed the title of being metro Atlanta's largest bank, ranked by deposits. The Federal Deposit Insurance Corp. just released its annual ranking of banks by deposits and market share.
Sept. 10, 2021 Augusta Chronicle
Tom Corwin reports that University Hospital's board took a major step toward its merger with Piedmont Healthcare when it approved an affiliation agreement Thursday afternoon. "It's a big day for University Hospital," board chairman Hugh Hamilton said.
Sept. 10, 2021 GPB
Ellen Eldridge reports that despite ongoing protests by university staff and calls for changes to COVID-19 policy, the Georgia Board of Regents took no action during its meeting Thursday. Georgians, educators and the University System of Georgia Board of Regents all know what to do when it comes to COVID-19 precautions. That's what Gov. Brian Kemp has said many times, and it's what the acting board chancellor, Teresa MacCartney, said during Thursday's board meeting.
Sept. 10, 2021 Savannah Morning News
Will Peebles reports that former Savannah Mayor Edna Jackson has re-entered the political sphere after years of retirement, announcing her run for Georgia House of Representatives District 165. She filed qualifying paperwork Wednesday for the Nov. 2 special election.
Sept. 10, 2021 Fox 5 Atlanta
Dale Russell reports that the Georgia Supreme Court in a unanimous ruling has upheld a Long County election challenge decision where seven people cast flawed ballots, but it wasn't enough to overturn a nine-vote election victory. The two attorneys who went head to head in the case both say the ruling could affect election challenges for years to come in Georgia.
Sept. 10, 2021 Georgia Recorder
Laura Olson reports that Gov. Brian Kemp quickly vowed to go to court and other Georgia Republicans responded with angry charges of government overreach after President Joe Biden outlined a plan of expansive new federal vaccine requirements to attack the surge of COVID-19. More than 80 million employees of private businesses in the U.S. will be required to get vaccinated against COVID-19 or undergo weekly testing as part of the Biden administration's latest strategy for combating the still-surging coronavirus pandemic.
Sept. 10, 2021 Atlanta Journal-Constitution
Patricia Murphy, Greg Bluestein and Tia Mitchell report that the opening weeks of Republican Senate candidate Herschel Walker's campaign have revolved around three things: Football, fundraisers and Fox News. But he's had no public events with Georgia voters.