State of Mind: How Will We Get There?
In the past year, we've moved the needle a bit on key issues, but workable solutions to the crime problem are still needed.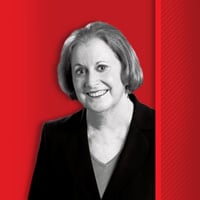 This time last year, most of us were worried, in varying degrees, about COVID, about the upcoming elections, about the harsh truths we were confronting in the wake of the Black Lives Matter protests and about crime. And wondering when and how we would get through it all.
A year later, that basic list shows some changes. COVID worry has shifted from anxiety about whether vaccines will be forthcoming to concern that so many people remain unvaccinated, despite the fact that vaccines are ready, safe, effective, easily available and free.
The 2020 and 2021 elections are in the rear-view mirror, and we have a sentient human being in the White House and two Georgians with a lot of clout in the U.S. Senate. But the refusal of some to accept the results and the noise they are making are not doing us any favors. We need our citizens, and most especially our leaders, to focus on improving the present and the future, not denying the past.
The response to the Black Lives Matter movement is hard to judge – and I'm pretty sure I'm not the final authority. It seems there is increased recognition and even understanding of racial inequities, and some progress. Most significantly, the United States elected a Black woman as vice president. Less dramatic but important, many communities, including my Decatur hometown, have removed Confederate monuments from places of prominence. But there's still a long way to go.
The optimist in me says we have moved the needle a bit on some key issues; then I look at the last item on the list: crime. It has worsened dramatically. In Atlanta, homicides were up some 60% in the first few months of the year. Rapes and aggravated assaults increased. Places that used to feel safe – shopping malls, interstate highways, even neighborhood streets – no longer do.
The crime spike has everyone's attention. Atlanta Mayor Keisha Lance Bottoms announced plans for an office of violence reduction and proposed spending $70 million to reduce violent crime. At the state level, Gov. Brian Kemp said crime solutions will be on the agenda for this fall's special session of the General Assembly. House Speaker David Ralston, who set up a study committee on crime, is proposing a $75-million package to support local law enforcement and bolster mental health services. Other plans and proposals are sure to follow.
Despite the widespread agreement that something needs to be done, I can name two things that should be off the table from the get-go: defunding police departments and enabling attempts by individual communities, like Buckhead, to go it alone in the mistaken hope they can relocate crime to somebody else's neighborhood.
I understand why "defunding" was an early reaction to some horrific incidents involving police – the killings of George Floyd in Minneapolis, Rayshard Brooks in Atlanta, and Breonna Taylor in Louisville, among them; but taking resources from law enforcement is not the answer.
We should demand and support changes in policing. Restructure departments to enhance accountability; retrain officers with an eye toward helping them cope with incendiary situations that have to be resolved in a split second; rethink failed procedures. Provide additional resources; improve pay and conditions; fill vacant positions. But no defunding.
Any effort to replace police with armies of social workers or psychologists or community activists working independently would result in a lot of wheel re-inventing and a whole set of new difficulties. By all means, add those skills and capabilities to law enforcement, but don't replace well-trained police officers.
And the notion of Buckhead seceding from the city of Atlanta as a way to separate itself from the city's crime wave? Misguided and simply wrong. The effort would do serious economic harm to the city without bringing the result the proponents want. If they have ideas about fighting crime, other than simply trying to wall themselves off, they should share those ideas with city leaders.
So what will help us find good, workable solutions? Stricter gun laws would be a good place to start, but that's a tough nut to crack. Realistically, I doubt remedies will come in blinding flashes of insight – more likely it will be a series of smaller efforts and initiatives, some already in the works, conceived and executed by smart, dedicated, compassionate people, with some successes and some setbacks.
And with a lot of hard work and a little grace, we may get where we need to be.